Checking in With the Jeep Grand Wagoneer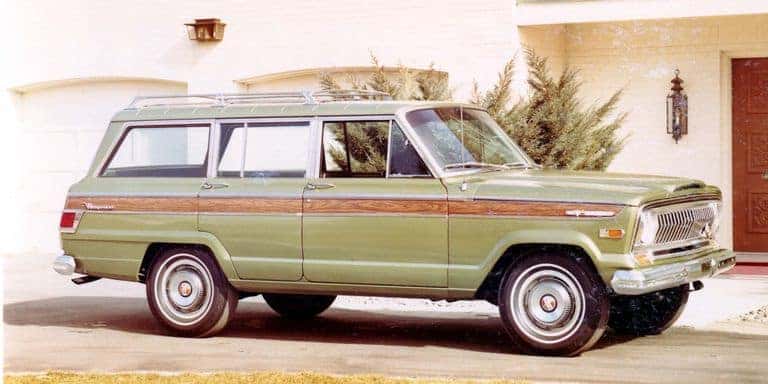 The Grand Cherokee is the Jeep's brand current family hauler, but it looks like by 2021 Jeep will bring back the ultimate suburban status symbol – the Grand Wagoneer. It was in 2016 when then Jeep boss and current Fiat Chrysler Automobiles (FCA) CEO Mike Manley confirmed that the Grand Wagoneer was gearing up for a comeback. Here's what we know so far and why 2021 seems like it's a promising year for the Grand Wagoneer's official debut.
FCA's need to revamp a number of its plants and make them more suitable to building the Jeep brand's less expensive SUVs and RAM pickups seems to be the main cause of the Grand Wagoneer's delay. While FCA hasn't commented much about the luxury truck since 2016, a slide from its Capital Markets Day presentation where the automaker unveiled its immediate five-year plan suggests that the Grand Wagoneer will arrive by 2022 at the latest. Publications such as Automotive News and Allpar have high hopes that the luxury truck will arrive later this year (2019) for a 2020 model year official debut.
In the same Capital Markets Day presentation, FCA stated that it aims to offer a plug-in hybrid variant for every vehicle it manufactures. The Grand Wagoneer is expected to be included in those plans. For the time being, the only plug-in hybrid variant that the automaker offers is the Chrysler Pacifica Hybrid, which runs on two electric motors and an Atkinson-cycle V6 engine with an output of 260 horsepower. It is unclear if this is the setup that the Grand Wagoneer would get the same setup, but FCA would be remiss to not use their already-existing engineering.
Automotive web sleuths uncovered a document from transmission supplier ZF sometime last year (2018) that indicated there might be a Grand Wagoneer Trackhawk with a supercharged Hellcat V8 in the works. It appears that at one point ZF was working on a high-torque version of its distinguished automatic transmission for the Grand Wagoneer. The transmission in question, code-named ZF-8HP95X, is currently in use in the Grand Cherokee Trackhawk and the Rolls-Royce Cullinan. Of course, this is all speculation and presumably, at one point the automaker might've been interested in testing a Grand Wagoneer Hellcat with no intention of manufacturing it. But who's to say we can't dream about it one day being a reality?
Back in 2016, when Mike Manley spoke to Auto Express, he stated that the Grand Wagoneer is intended to be a luxury vehicle that might cost up to $140,000. The top-tier price described signals that Jeep is serious about competing with rival SUVs from Range Rover, Mercedes-Benz, Cadillac, and Lincoln. The two American brands in that group offer vehicles whose price-points can climb up to the $100,000 range, so Manley's ballpark prediction isn't far-fetched.
Follow Hollywood Chrysler Jeep on social media to stay up to date with the latest Grand Wagoneer news. We hope to learn more about the automaker's overall plans as auto shows take place across the country throughout the year.
Photo Source/Copyright: Jeep