Chrysler 300 Named 2018 Edmunds Most Wanted Vehicle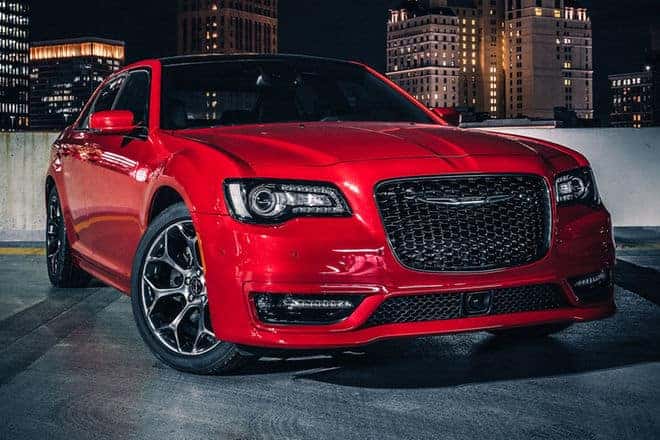 The Chrysler brand continues to offer customers intuitive and modern design, top-of-the-line technology and luxury comfort while staying within budget – so it was no surprise when the Chrysler 300 took home the 2018 Edmunds Most Wanted Vehicle.
"Bold and aggressive, the Chrysler 300 stands out in a class of largely look-alike sedans, and it's originality makes it one of the most popular large cars on the market," said Jessica Caldwell, executive director of industry analysis, Edmunds.
In order to determine the winner each of the 17 segments are recognized based on sales, lowest average days-to-turn – which means the average number of days vehicles were in the dealer inventory before being sold, and shopper interest on the Edmunds website. Data is analyzed and determined by all the models sold in the first nine months of 2017. Through each of the segments, the highest sales and lowest average days-to-turn on the Edmunds site are the two types of shopper considerations help rank the winners.
The 2018 Chrysler 300's lineup promises customers an iconic and elegant design paired with exceptional performance, efficiency and quality while staying affordable. While offering high-end technology with an award winning display, the Chrysler 300 lineup includes the Uconnect 4 system, Apple Carplay and Android Auto, just to name a few.
Additionally, the Chrysler 300 comes standard with a 3.6-liter v6 engine and TorqueFlite eight-speed transmission – delivering 30 mpg on the highway and 19 mpg in the city. According to FCA, the Touring, Touring L, 300s, and Limited are the segment's most advanced all-wheel-drive (AWD) system, which seamlessly engages at any speed to enable optimal traction and control based on conditions, driving style and road surface.
A 363-horsepower 5.7-liter HEMI V8 engine comes standard on the 300c and it is optional on the 300S. That engine is also available on the Dodge Charger and Dodge Challenger and it is considered the most powerful V8 engine in it's class.
The 2018 Chrysler 300 lineup offers not only bold style, but with the numerous packages available, America's big and bold sedan is here to stay. Interested in taking one of our available 2018 Chrysler 300's for a test drive? Come visit Hollywood Chrysler Jeep located in Hollywood, FL or visit our website for our available inventory.
Photocred: Motortrend.com