Chrysler 300 – Past, Present, and Future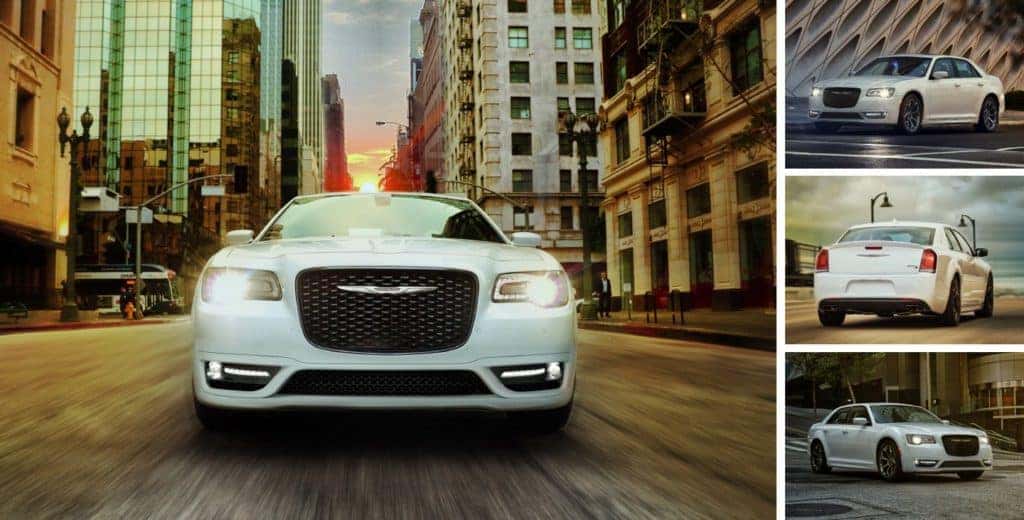 Consumers will be surprised to read that the original Chrysler 300 lineup was introduced in the 1950s – officially called the Chrysler 300 letter series – a series that can actually be considered one of the muscle car's ancestors. A prestigious vehicle that fell to the plight of anonymity in the 60s, the goal of the earliest 300 series was to create a high-performance personal luxury car – much like today's Chrysler 300. In today's volatile car market, it seems as if sedans are definitely on their way out, and by the looks of it, Fiat Chrysler Automobiles (FCA) may not have plans for the 300 past 2019. FCA does not comment about the future of current models that far ahead, nor do they share any production secrets ahead of time.
While there have been no official statements from FCA regarding the near-future of the 300, it's possible to speculate from the little information we do have. It goes without saying that the SUV and crossover market is where the future of automobiles is heading, and FCA is rumored to be working on two crossover vehicles slated for release sometime within the next two years.
As we contemplated the future of Chrysler, we couldn't help but feel nostalgic about the 300 whose days may be numbered, but then we realized that doesn't have to mean it's the end. The tradition of performance and personal luxury is a tradition that can very well be channeled into the new Chrysler crossover vehicles that are set to enter the automotive market. The bold styling of the current 300 lineup is something that can definitely be transferred.
Chrysler would do well to conserve the features that made the 300 a success and amplify them to suit a crossover vehicle in the future. The retro style, with its sharp lines, chiseled bumpers and big wheels could definitely make for a very particular crossover, unlike anything that already exists. In a market that is incredibly competitive between compact, midsize, and luxury crossovers, Chrysler could definitely make a name for themselves as the affordable option in the luxury crossover segment.
As we wait for FCA to announce their plans for Chrysler's future, consumers can still enjoy the current lineup. The ultimate comeback kid over 50 years later, the Chrysler 300 has a starting MSRP of $28,995 (plus destination fee) and comes in four different trims with countless features.
The Chrysler 300 is a slice of luxurious old school Americana, and here at Hollywood Chrysler Jeep, we've got plenty of them. Come check out our Chrysler 300 inventory and take one for a spin. Enjoy them while they're still in production, and rejoice in being part of the Chrysler legacy.
Follow Hollywood CJ on Facebook to stay up to date with the latest news not only about the Chrysler 300 but also about future manufacturing plans. If you already own a Chrysler and are in need of service, our service department is open from Monday through Saturday for your convenience. You'll be happy to know that you can schedule your service appointment with us online. We've even got an express lane for fast services like oil changes and minor maintenance.
Photo Source/Copyright: Chrysler