Chrysler Airflow Poised to Change the EV Landscape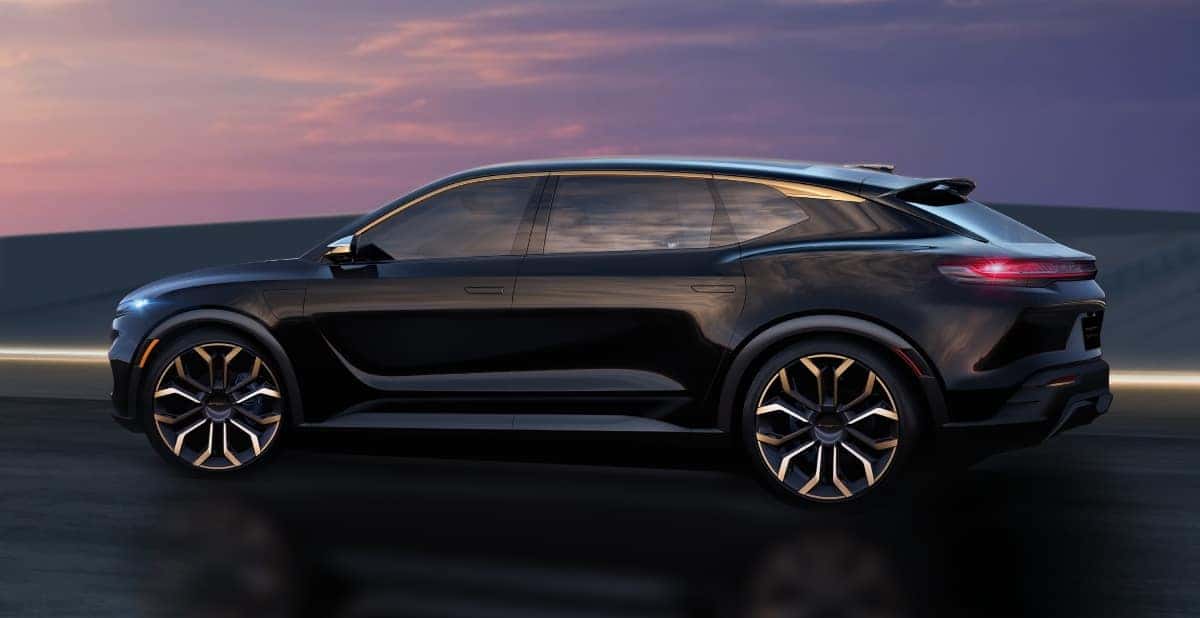 The original Chrysler Airflow came about during the Great Depression, but these days the brand's Airflow concept points to nothing but the future. The original only lasted four years on the market, but Chrysler's upcoming Airflow–based on the Airflow Concept first unveiled at CES– is sure to turn heads with its modern design. Poised to be an electric vehicle that breaks the mold and allows Chrysler to have skin in the automotive game, the Airflow is destined for greatness thanks to its sleek design and endless perks. Based on the STLA Platform that will underpin not only Chrysler vehicles, but Jeep, Dodge, and Ram ones as well, buyers can count on a pair of 201 horsepower motos that'll be paired with a large battery and boast up to 400 miles of range. 
According to Chrysler, the entry-level Airflow will come equipped with a single motor, offering 201 horsepower, versus the double-motor-powered Airflow which will double the model's horsepower. Additionally, the double-motor Airflow will also feature all-wheel drive to the tune of 400+ horsepower. The chassis is rumored to be equipped with a 119 kWh flat battery that allows for up to 400 miles of range on just a single charge, putting the Airflow right at the top with the very best all-electric vehicles. Other performance figures remain relatively unknown for now, but all-wheel drive Airflow vehicles should accelerate from 0-60 mph in just six seconds. A 15-20 kW standard charger will come as standard equipment, but Chrysler will more than likely offer a fast charger option much like other automakers. 
Chrysler Airflow Concept
The Chrysler Airflow is slated to arrive by 2025. For the time being, the automaker has three products in its portfolio – the Chrysler 300, Pacifica (& Pacifica Hybrid), and the Voyager which became fleet-only for the 2022 model year. These models are likely to be replaced with more modern offerings that'll mark "a vast departure from what's in the market today." Chrysler is rumored to be adding at least two more crossovers, with at least one of them being a family-oriented people-hauler. 
Naturally, as the automotive industry transitions to live up to its emissions-free promises, Chrysler's future offerings will be electric as the brand vowed to be all-EV before the end of the decade (2028). In the meantime Chrysler has been able to tap into a demographic of tech-friendly buyers and the brand's looking to expand on that success. An attractive family vehicle at an affordable price is the motto and the automaker is looking to transition these ideas into a good product. Future buyers can expect clean mobility, along with seamless technology and a top-notch ownership experience. 
Get familiar with all things Chrysler at Hollywood Chrysler Jeep. Explore the latest Chrysler 300 and Chrysler Pacifica inventory and schedule your test drive today! Want to stay up to date with all of Chrysler's upcoming changes? Follow Hollywood Chrysler Jeep on social media and never miss a beat.
Photo Source/Copyright: Stellantis