Chrysler and Jeep Win Active Lifestyle Awards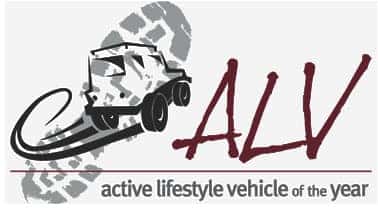 FCA LLC took home more awards than any other manufacturer at this year's Active Lifestyle Vehicle Awards (ALV) and the Chrysler Pacifica Hybrid and Jeep Compass Trailhawk were both award winners.
Co-founded by Bob Babbit, a member of the Ironman Hall of Fame, and Jim Woodman, a longtime journalist, triathlete and founder of Active.com, as well as Nina Russin who is not only the co-founder of the ALV awards but is also a longtime distance runner, cyclist and auto journalist. The ALV is especially unique because it's the only program that professional athletes and automotive media evaluate vehicles in nine categories.
"FCA US showed up at ALV with a lineup of vehicles geared specifically to the needs of outdoor enthusiasts and as a result, took home more awards than any other manufacturer," said program co-founder Nina Russin. "The Jeep Compass Trailhawk lived up to its promise of true off-road capability, traversing a challenging course that tested its directional stability and wheel articulation. …  Cyclists were impressed with the interior capability of the new Chrysler Pacifica and appreciated its stylish exterior."  
Chrysler Pacifica Hybrid
As a minivan that reinvented the minivan class, the Chrysler Pacifica Hybrid has been winning awards since it first debuted, so we weren't surprised about this latest award. With an extraordinary amount of functionality, versatility and impeccable styling, Chrysler took their new minivan a step further by giving it an available class-exclusive plug-in hybrid powertrain. With its ability to go 84 miles per gallon in electric-only mode and 33 miles in all-electric range, the Pacifica Hybrid is the first electrified vehicle in the minivan segment. On top of the high-end entertainment system brought by Uconnect, the Pacifica Hybrid offers 100 available safety and security features.
Jeep Compass Trailhawk
Offering buyers with legendary and front-of-the-line 4×4 off roading compact SUV, the Jeep Compass is nothing shy of incredible when it comes to superior off-road dynamics, advanced fuel-efficient powertrains and an authentic Jeep design. It's no secret that Jeep is a highly sought after vehicle for off-road enthusiasts and urban jungle drivers alike. The Jeep Compass offers a fuel-efficient 2.4L Tigershark Multiair Engine with 32 miles on the highway with six speed transmission. Along with the six speed, buyers are also given the choice between the class-exclusive nine-speed automatic transmission for 4×4 models, the six-speed automatic transmission for 4×2 models or six speed for 4×4 and 4×2 models.
Looking for a Jeep Compass or a Chrysler Pacifica Hybrid in Hollywood, Florida? Come visit us at Hollywood Chrysler Jeep or visit our website for available inventory.
Photocred: drivetofive.com