Chrysler Crossfire – Can Chrysler's Past be a Part of its Future?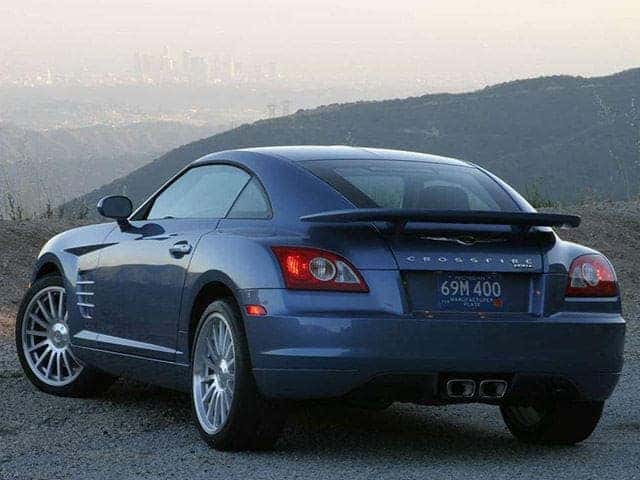 The Chrysler Crossfire, introduced as a concept car in 2001, was one of the few cars that went on to keep many of its unique styling queues from the original concept – something unusual in the business. When it finally went into the market in 2004, the Crossfire couldn't envision that its existence would be short-lived, with the production of the vehicle ceasing in 2008. However, its short lifespan shouldn't limit us from remembering it fondly and recognizing what kind of milestone this car was for Chrysler – and what it can mean for their future.
The Crossfire, a two-door, two-seater, rear-wheel drive sports car that resulted from a collaboration with Daimler, shared a lot of similarities with the Mercedes-Benz SLK model. Its short life on the car market is not reflective of the quality that Chrysler delivered with the Crossfire. The car's design, with its elongated hood, wide fenders, fastback roof, and angled character lines, is a design that feels as visionary today as it was when it was initially introduced.
The particular design of this car is a testament to Chrysler's ability to deliver memorable cars over the years, and their ability to collaborate and bring about change within their own lineup. Of course, as we know now, Chrysler only has 2 cars to its current lineup: the Pacifica and the Chrysler 300. However, the future of Fiat Chrysler Automobiles (FCA) seems to be meticulously planned, and we think that Chrysler itself could be one of the biggest beneficiaries of these plans. Could the Crossfire even be destined for a comeback?
FCA recently unveiled their plans for the brand's future, plans that include an electrification investment of about $10.5 billion to be completed by 2022. While the plan does not go into too many details, here's what we know: the plan is a regulation oriented plan aiming to comply with specific emissions standards depending on the particular region. Each market around the world will get a combination of gas, hybrid, and fully electric vehicles.
Chrysler itself has recently been enjoying the accolades of their innovation with the Pacifica Hybrid. True to their innovative history, not only did Chrysler re-invent the minivan itself, they also introduced the first hybrid minivan. It would be wise for Chrysler to benefit from their recent hybrid success and expand their own vehicle lineup. The Crossfire was a good first attempt at a sports car by the brand – now, Chrysler can take what they learned the first time around and use their monetary power to introduce a new and improved version of the coupe that's sure to rock the car market.
As of now, there doesn't seem to be a specific plan for a Crossfire revival. Consumers will have to wait a little while as FCA slowly rolls out their electrification plans, but it's nice to reminisce about Chrysler's achievements – a testament to their lasting strength in a car market that's constantly reinventing itself.
In the meantime, feel free to explore the current Chrysler lineup available at Hollywood Chrysler Jeep. Our knowledgeable staff will be happy to help you schedule a test drive and answer any questions you may have. Already own a Chrysler? You can schedule an appointment with our service department (open Monday through Saturday) online.
Photo Source/Copyright: Chrysler/carbuzz.com