Chrysler Gears Up To Unveil All-new Airflow Concept at CES 2022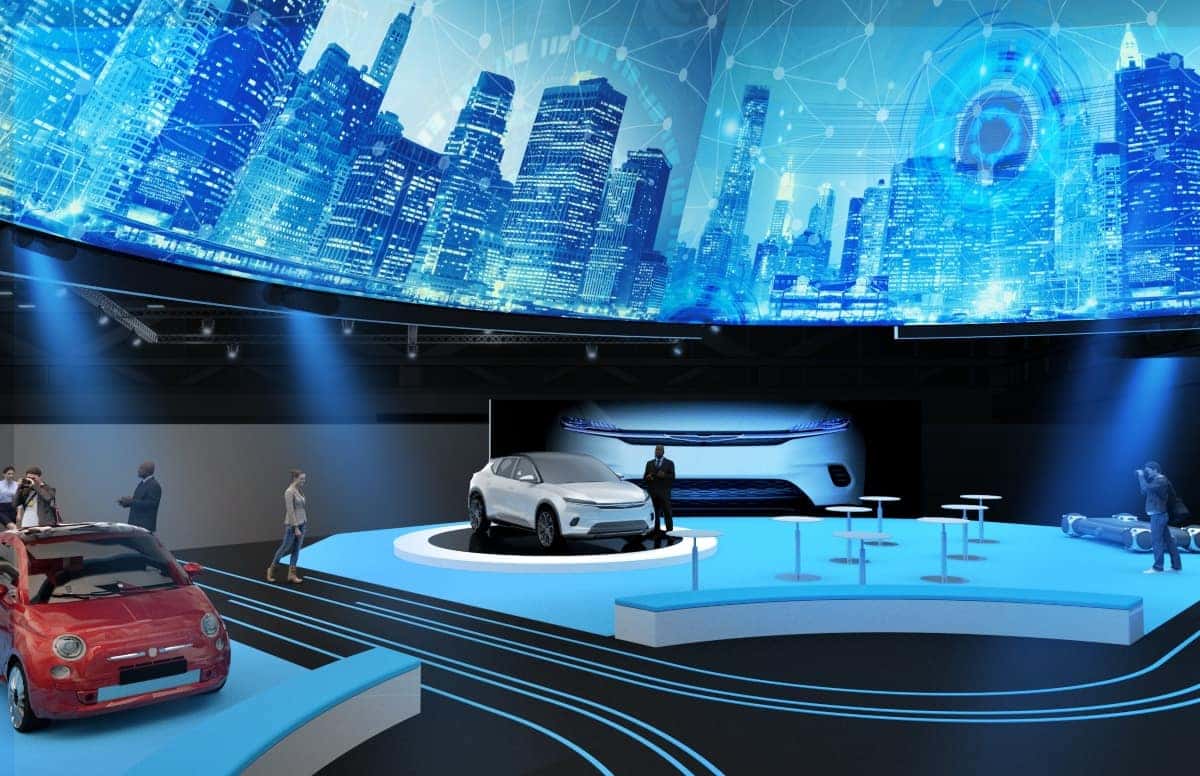 Chrysler is gearing up to pull back the curtain of its upcoming EV inspiration at Consumer Electronics Show (CES) 2022 in Las Vegas. The brand's Chrysler Airflow Concept gives enthusiasts a glimpse at the automaker's forward-looking electrification strategy. As for the big unveiling itself, it's programmed for Wednesday, January 5, 2022, helping the iconic American brand set the stage for the rest of the model year.
Chrysler Rumors Only Grow
Chrysler first hinted at reviving its (1930s) Airflow namesake during 2020's CES, highlighting the brand's desire to bring forth an innovative vehicle in a crowded segment. Chrysler has teased its Airflow concept several times, but in name only as the only visuals we have are very recent teasers. Stellantis mentioned the existence of the Airflow concept during its Software Day (Dec. 2021).
The Chrysler Airflow is said to be "leading the brand's transformation to clean mobility and seamlessly connected customer experiences." While the automaker has remained tight-lipped otherwise, details of the electric crossover should be available at the beginning of 2022 as Chrysler takes its new design to CES.
Current Chrysler Lineup
Voyager
Chrysler Voyager is going fleet-only for the 2022 model year. Rental car companies, along with other commercial fleet operators, will be the only ones that'll still be able to buy a Chrysler Voyager. The 2022 Voyager comes in a standard fleet-level trim (LX) and includes a heated steering wheel, heated seats, and complete with power-sliding doors. Chrysler offers an available option package that adds high-tech features such as blind-spot monitors, parking sensors, automatic emergency braking, and turn-by-turn navigation as well. Automotive experts predict the Voyager will be a hot ticket item in the future once rental car companies begin unloading them, so the model will make its way to consumers one way or another.
Pacifica
With over 130 awards and accolades, the Chrysler Pacifica is essentially a minivan blueprint — competitors in its respective segment simply follow its lead. Unquestionably a top-tier minivan, the Chrysler Pacifica is a more capable van than the Voyager, as well as its competitors. Although Chrysler hasn't announced any pricing for the 2022 Pacifica, experts expect it to stay close to the 2021 sticker price, which starts at $35,820 (plus destination fee). This time around the Pacifica features optional all-wheel drive as an alternative to its standard front-wheel drive. Chrysler offers a plug-in hybrid variant as well, with a range of 32 all-electric miles.
For the 2022 model year, the Pacifica also gains a new entertainment option. Chrysler offers two Uconnect Theater packages — one has a single screen, the other brings two. Both packages offer Amazon Fire TV capability, while the central touchscreen display on the dash can display video content when the minivan is in park as well. Additional changes, such as new exterior color options and a revamped display that shows the state of the plug-in hybrid's battery, are in store as well.
300
Soldiering on for another model year without any major design changes, the Chrysler 300 does come standard with a new N96 cabin filter and the added Comfort Group Package option on the Touring L and 300S trims. Additionally, Chrysler also added a new security alarm for the 2022 model year. Experts recommend the Touring L trim as it seamlessly blends comfort and convenience. Buyers also have the option of choosing between rear- or all-wheel drive. The Comfort Group Package is also highly recommended because it adds a certain level of plushness to the luxurious sedan.
Visit Hollywood Chrysler Jeep and get to know the latest Chrysler lineup. Schedule your test drive today! Interested in the 2022 model for more options? Follow Hollywood Chrysler Jeep on social media and stay up to date as the 2022 models arrive at our dealer lot.
Photo Source/Copyright: Stellantis