2017 Chrysler Pacifica Hybrid Comes With a Tax Credit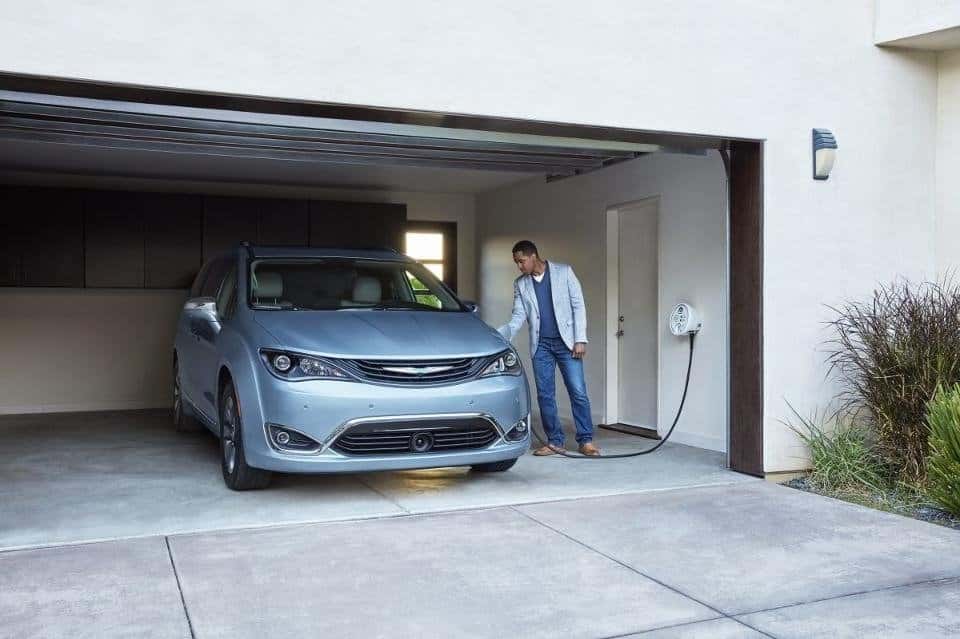 The Chrysler Pacifica Hybrid does much more than save drivers money at the fuel pump. In addition to an excellent fuel economy, the Chrysler Pacifica Hybrid also gives drivers the satisfaction of reducing their carbon footprint and it is also qualifies for a federal tax credit! Unlike many standard "hybrids" that don't have a plug to recharge the battery, the Chrysler Pacifica Hybrid is actually a plug-in hybrid electric vehicle and that means it is eligible for federal and even local (if available) tax credits.
The Pacifica Hybrid qualifies for the full $7,500 federal tax credit, or in other words, buyers are eligible to receive a $7,500 tax credit on their federal income taxes of the year they purchased the vehicle. In addition, some states and local governments also have their own tax credits for hybrid and electric vehicles.
Other Reasons to Purchase the Pacifica Hybrid:
Help the environment. Just because you need a big family car, doesn't mean you need a gas guzzler.
Save money on gas.
Most advanced minivan yet with available features including a theatre system and a panoramic sunroof.
Coolest, best looking, and most powerful van on the market, not to mention the only hybrid minivan.
Plenty of space!
Don't worry, the Pacifica Hybrid isn't a slow car. The Pacifica Hybrid is equipped with a modified 3.6-liter Pentastar V6 engine that is in the non-hybrid model, but it also has dual electric motors and a 16 kWh lithium-ion battery. The Pacifica Hybrid can travel 33 miles on pure electricity and it has a hybrid city/highway fuel economy of 80 MPGe (miles per gallon equivalent). Even though it is a hybrid and a minivan, it is actually pretty powerful, too. The Pacifica Hybrid produces 260 horsepower, impressive!
Interested in a Chrysler Pacifica or Pacifica hybrid? Check out our entire Pacifica inventory at Hollywood Chrysler Jeep here.
Photo source: Forbes