Chrysler Pacifica Named Crossover of the Year, What Can't The Pacifica Do?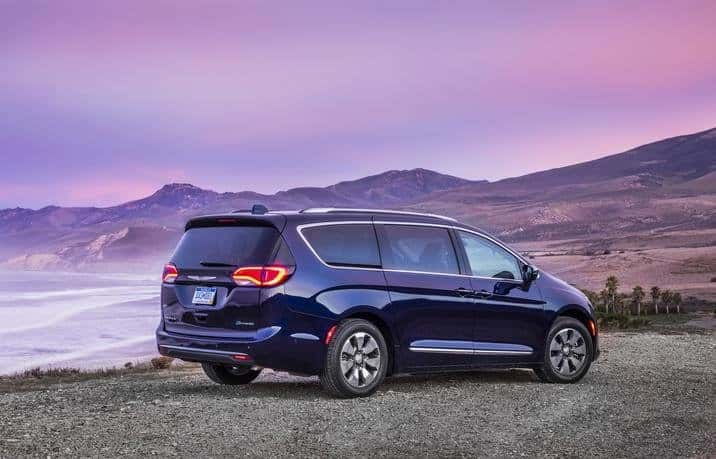 One of the biggest names in the off-roading world, the Rocky Mountain Automotive Press (RMAP), just named the Chrysler Pacifica (a minivan) the Crossover-SUV of the year. So all we are left wondering, is what can't the Pacifica do?
While the award seems a little odd at first, it makes sense. The parameters of what makes up an SUV or a  crossover have been blurring over the years, and when the Pacifica was introduced last year, those lines became even more unclear. It is not an SUV or a crossover by looks, but by capabilities, it could be.
The Pacifica is equipped with a powerful 287-horsepower 3.6-liter Pentastar V6 engine, which is also the same engine used on legendary SUV models like the Jeep Wrangler. It has a powerful front-wheel drive and handling system that make it ideal for navigating steep inclines.
Rocky Mountain Automotive Press President, David Muramoto backed up RMAP's award.  "There's no doubt about the strength of the crossover segment in the Rocky Mountain region," he said. "And while the 2017 Chrysler Pacifica is not a 'conventional' crossover, it impressed RMAP voters with its ability to deliver innovative features to customers in that particular market segment."
While you may not be bringing the Pacifica to the next mudding event, when you make a road trip through the Great Smoky Mountains, you know it'll be able to handle the challenge.
Want to get a better idea of how versatile the all-new Pacifica is? Come by Hollywood Chrysler Jeep. We have a great selection Chrysler Pacifica inventory.
Photo source: Inside EVs