Chrysler's Vision for the Future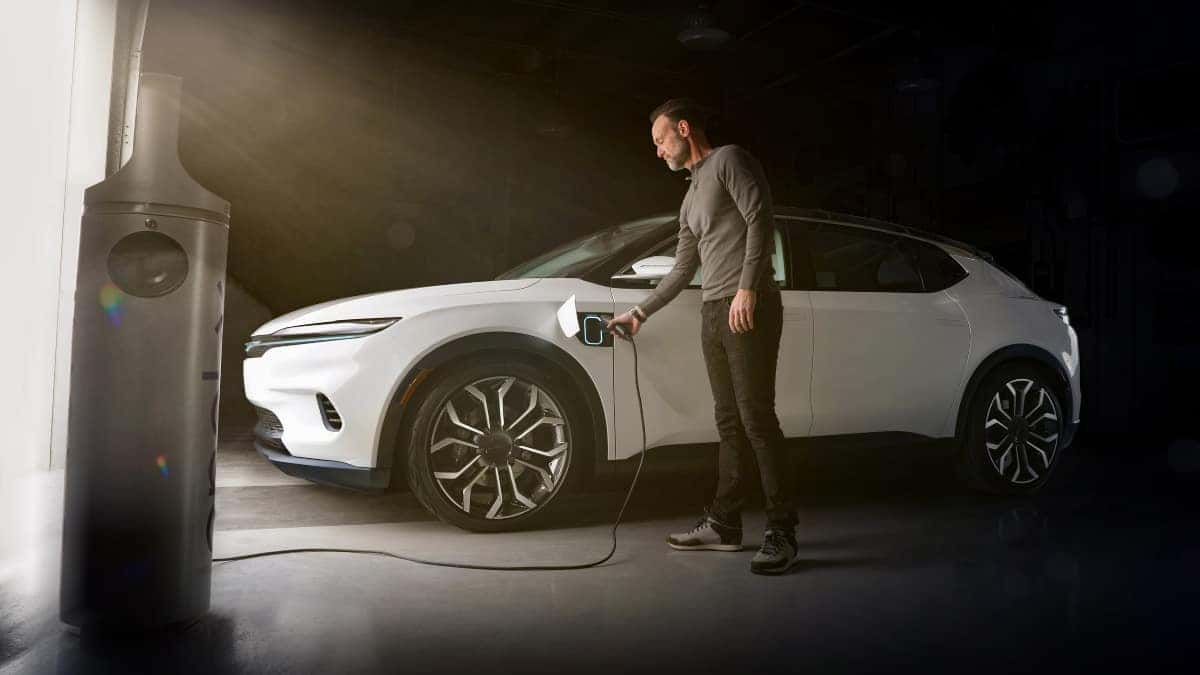 With the debut of the Chrysler Airflow concept at the 2022 Consumer Electronics Show came a slew of new questions about Chrysler's future. Intended as the concept that'll bring the brand into the modern and not-to-mention competitive EV segment, the Airflow turned heads with its futuristic design and countless amenities. After four months in the hot seat as CEO, Christine Feuell opened up about Chrysler's vision for the future. When asked by Stellantis (the brand's parent company) for a single word that would describe her intentions for the brand, Feuell said "transformation." Chrysler's transformation will include more products in its lineup, progressive technology, and more quality.
The Chrysler Airflow is slated to arrive by 2025. For the time being, the automaker has three products in its portfolio – the Chrysler 300, Pacifica (& Pacifica Hybrid), and the Voyager which became fleet-only for the 2022 model year. These models are likely to be replaced with more modern offerings that'll mark "a vast departure from what's in the market today." Chrysler is rumored to be adding at least two more crossovers, with at least one of them being a family-oriented people-hauler.
Naturally, as the automotive industry transitions to live up to its emissions-free promises, Chrysler's future offerings will be electric as the brand vowed to be all-EV before the end of the decade (2028). In the meantime Chrysler has been able to tap into a demographic of tech-friendly buyers and the brand's looking to expand on that success. An attractive family vehicle at an affordable price is the motto and the automaker is looking to transition these ideas into a good product. Future buyers can expect clean mobility, along with seamless technology and a top-notch ownership experience.
Stellantis is set to offer more than 800-volt architectures in the coming years, as well as AI-based Mobil Drive vehicle communication, a smart cockpit infotainment system currently in the works with e-commerce giant Amazon, and AutoDrive autonomous driving capabilities currently in development alongside BMW. The first advances from Stellantis' promises will be showcased in vehicles due in 2024.
Until the Airflow model makes its official debut and eventually launches, Feuell will be hard at work on Chrysler's reputation. "It's not just enough to come out with a great product and rebuild the brand, you have to make sure that the customer experience is also there to fulfill their needs at every step of the process from search, to purchase to on-board to ownership," said Feuell. Chrysler plans to add new packages and special editions to its existing lineup to keep their vehicles fresh in the meantime. The tactic has worked really well for sister brand Dodge, thus Stellantis expects Chrysler to benefit from that process as well.
Get familiar with all things Chrysler at Hollywood Chrysler Jeep. Explore the latest Chrysler 300 and Chrysler Pacifica inventory and schedule your test drive today! Want to stay up to date with all of Chrysler's upcoming changes? Follow Hollywood Chrysler Jeep on social media and never miss a beat.
Photo Source/Copyright: Stellantis