Conquer the World in a Jeep with Extreme Events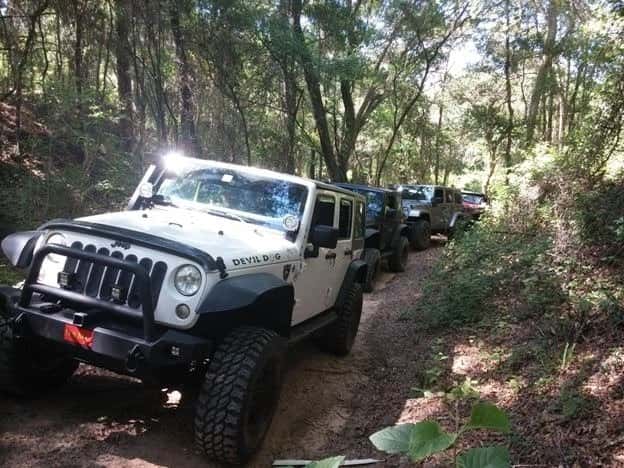 We recently stumbled across a really unique and cool company that we think explorers and Jeepers will love. Extrem Events (spelling would be Extreme Events in English) is a German-based company that organizes extreme driving trips and provides support to drivers around the world.
Travel, business, pleasure or exploration, Extrem Events will help you get to where you need to go no matter how remote or extreme. Extrem Events makes it possible for every off-roader to experience their dream trip, no matter how intense. The team provides support and company on drives, so no matter what happens, there is always someone who is reliable and experienced to solve the issue.
While we are just hearing about this company, it has been established for a while. The company is run by Matthias Jeschke, a 45-year-old German man. Jeschke has established his company over the years as a trusted brand, as Extrem Events has been featured in the news and on television several times.
Currently, there are organized trips that range from three weeks to five weeks that trek through Patagonia or the Andes Mountains in Chile and Argentina. Accommodations on each trip vary and some include a mix of camping and lodging, but every trip is a self-drive trip that has challenging terrains.
The company has set a few world records as well. The Extrem Events team set a double world record in 2014/15 when they reached 6.675 meters above sea level (m.a.s.l.) in a 11-ton diesel-powered truck. That altitude had never been achieved before — pretty cool, right?.
One of our favorite and trips that we find most inspiring is the cross-continent trip he led from Paris all the way to New York! Yep, it is possible, but very difficult according to Jeschke. In an interview with off-road.com he discusses his Jeep, the trip, and all the obstacles along the way.
The hardest part according to him was trying to get through the rough conditions of snow and ice, and at one point the tires were completely covered in ice. The 2.5 year trip traveled through 20 different countries and was more than 26,000 miles. The team made it successfully with just a few bumps in the road, which thankfully didn't matter when the Extrem Event experts know how to fix pretty much any mechanical issue along the way.
Are you a dare devil? Doing a trip with Extrem Events, or even creating your own trip could be great. But, to do so, you might want a new Jeep Wrangler, to assure yourself that the Jeep is in good condition and can put some miles on it. Good thing Hollywood Chrysler Jeep has a vast selection of Jeep Wranglers to make your dream off-roading trip possible. Click here to view our latest inventory.
Photo source: Black Sheep 4X4