Could There Be More Jeep Models Coming in the Near Future?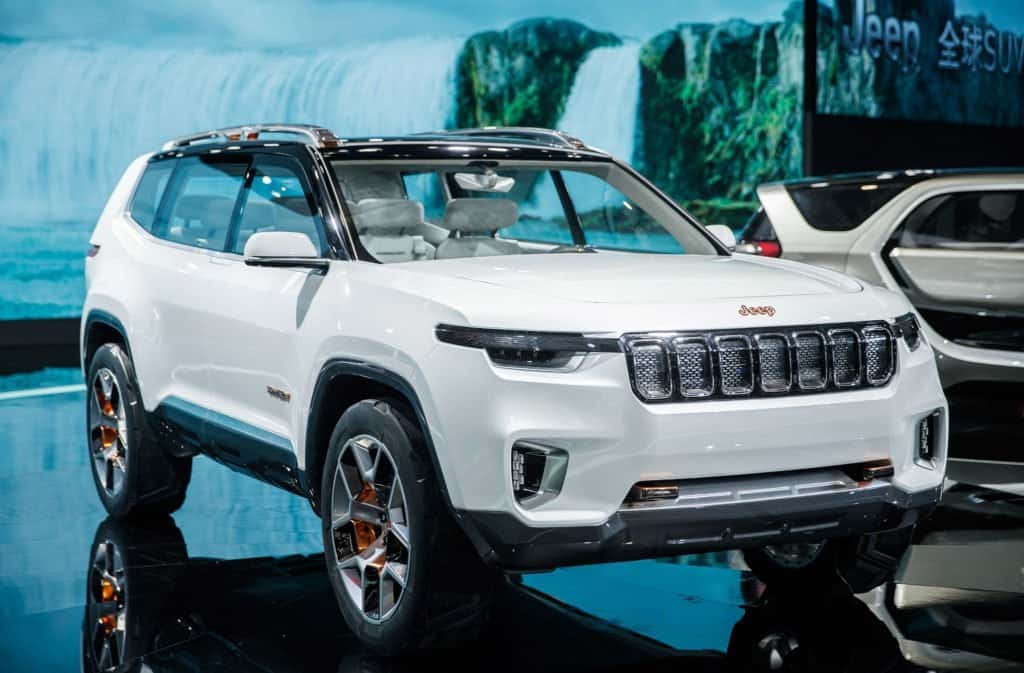 The 2017 model year Jeep Wrangler/ Wrangler Unlimited platform is the Wrangler's third-generation design, which is also known as the Wrangler JK. The platform has been in use since 2007, so it's no surprise that Jeep has a new Wrangler platform set to roll out in 2008, but that's not the only change on the docket.
In addition to the new Wrangler platform, Jeep has several future plans and changes to the lineup like the addition of the new Jeep Grand Cherokee Trackhawk, a new Jeep Wrangler pickup, and one or two new Jeep Grand Wagoneer models. But we are still wondering, if Jeep might also have more plans for the lineup, maybe something like the Jeep models that are available in China.
At the 2017 Shanghai Auto Show, Jeep displayed the Jeep Yuntu Concept, and it looks like it could become more than just a concept. The Yuntu Concept is a seven-seater Jeep equipped with a plug-in hybrid electric vehicle (PHEV) powertrain that gives it an electric range of 40 miles.
In addition to the concept's excellent fuel economy and seven-passenger seating, the Yuntu also has extremely advanced technology like wireless charging for the vehicle's battery, gesture controls, and facial recognition. While that type of tech may not be in high-demand in the U.S., increased fuel economy and alternative fuel technologies are.
We're curious to see everything Jeep has planned for the future. As a brand that's built for adventure, we know it'll be something awesome.
Photo Credit: Automobile Mag