Diesel-Powered Jeep Wrangler Debut is Imminent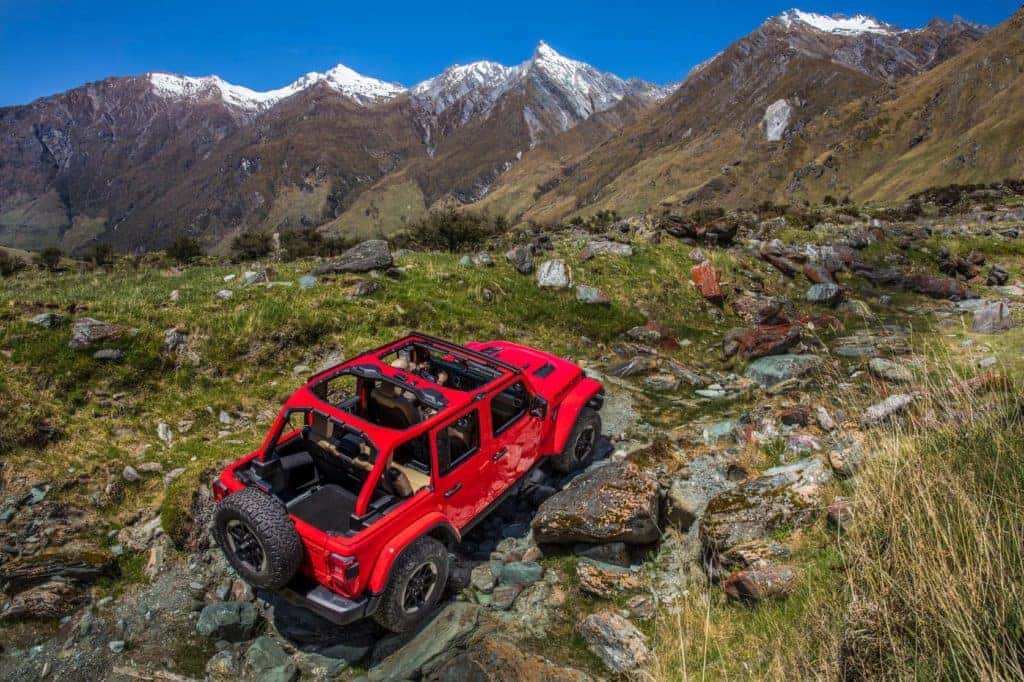 After what felt like an eternity, the Jeep brand is finally ready to debut its diesel-powered Wrangler model. Even though diesel-powered Jeep Wrangler vehicles are common around the globe, the U.S. has been missing out — until now. The 2020 3-liter V6 EcoDiesel Wrangler is slated to debut at the Texas State Fair during the last week of September (2019). Fiat Chrysler Automobiles (FCA) also recently released the 2020 Ram 1500 EcoDiesel, a pickup from which the Wrangler will inherit a diesel powertrain. The 2020 EcoDiesel Wrangler will only be available in four-door models that feature an automatic transmission.
According to experts, the diesel-powered Wrangler will offer 260 horsepower and an impressive 442 lb-ft of torque. That much torque is the lineup's highest rating, making the diesel-powered Wrangler a perfect SUV for hauling or towing heavy loads, but most importantly to improve its off-road capabilities. The horsepower doesn't really take a hit with the EcoDiesel, considering that the 2-liter four-cylinder engine offers 270 horsepower and the other 3.6-liter V6 engine option is rated at 285 horsepower. Usually, in other vehicles, diesel powertrains tend to impact the horsepower more severely, but that's not the case of the 2020 Jeep Wrangler whose powertrain horsepower figures do not vary greatly.
Jeep has not made any formal announcements regarding towing figures, pricing, and fuel economy numbers, but those will likely appear when the EcoDiesel Wrangler makes its official debut. Currently, a V6-powered Wrangler model can tow up to 3,500 pounds when optioned accordingly. Experts believe that towing capacity should increase substantially — the 2020 Ram 1500's towing capacity went up an impressive 2,560 pounds when equipped with the EcoDiesel engine. A 20 percent increase is expected at the very least, putting the EcoDiesel Wrangler somewhere near the 4,200-pound towing capacity range.
The brand has also announced that the new EcoDiesel engine will be found under the hood of the all-new Gladiator sometime in early 2020. Exterior differences are said to be minor, with only an EcoDiesel badge that reads "3.0 D" on the tailgate of both the Wrangler and Gladiator models. According to industry insiders who have tested the new EcoDiesel on the Ram 1500, the engine is said to be very quiet when compared to past diesel engines. The new engine option is sure to give the Wrangler — and eventually the Gladiator — even more off-road chops.
Ready to get behind the wheel of your very own Jeep vehicle? The Jeep Experts at Hollywood Chrysler Jeep can help you with any questions you may have. Schedule your test drive today and follow Hollywood Chrysler Jeep on social media to be the first to know when the EcoDiesel-powered Wrangler debuts.
Photo Source/Copyright: Jeep