FCA Invests $30 Million to Improve its Chelsea Proving Grounds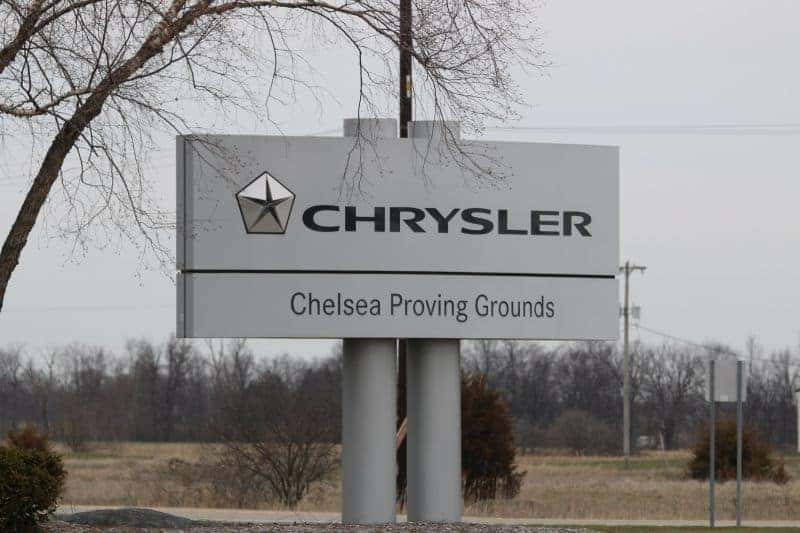 Fiat Chrysler Automobiles (FCA) is making an effort to play catch up with the autonomous driving market; the automaker recently confirmed that they will invest $30 million to upgrade their testing facilities, including a facility to test and improve autonomous vehicles. FCA is investing in three major upgrades to its Chelsea Proving Grounds test track in Chelsea, Michigan. Testing is scheduled to begin later this month at this facility that will include an autonomous highway-speed track, a high-tech command center, and a 35-acre safety-feature evaluation area.
The 35-acre area will be paved and dedicated for the future testing of automated parking and emergency braking systems. A second area up for development will be a highway-speed testing facility reserved exclusively for autonomous vehicle prototypes – complete with a few tunnels, obstacles, different lighting conditions, and on-and off-ramps. Lastly, a 6,500 square-foot facility will be tasked with the computer monitoring systems for tracking these autonomous prototypes.
The facility will allow the company to evaluate its vehicles through various levels of autonomy while borrowing testing protocols from third parties such as the U.S. New Car Assessment Program (NCAP), the Insurance Institute for Highway Safety (IIHS), and the European New Car Assessment Program (EuroNCAP). Additional automatic electronic brake test simulations will also take place.
This announcement is the second self-driving vehicle-related announcement that the automaker has issued in recent weeks. Earlier in August, FCA announced that its Magneti Marelli components business would acquire StartMeUp, a French startup dedicated to self-driving car software. These announcements follow the unveiling of the automaker's five-year electrification plan, a plan that will see them electrify over 30 vehicles across their lineup by 2022. Additionally, the company has recently focused on developing autonomous technology via a partnership with Waymo ( formerly the Google self-driving car project) by supplying them with 62,000 Chrysler Pacifica Hybrid minivans to expand the self-driving fleet.
FCA has faced criticism for their slow approach to green-tech and autonomous vehicles as a whole, but Former CEO Sergio Marchionne's business strategy was to play it safe before endangering the company's hard-earned turnaround. Current CEO Mike Manley stated that the investment in this facility is intended to help the automaker roll out their five-year electrification plans, with more components of it still pending.
Interestingly enough, the command center we mentioned earlier will feature the latest technology to test vehicle-to-infrastructure (V2I) communications. Plenty of automakers seem to have been toying with the development of V2I capabilities, attempting to make the connection between the surrounding infrastructure and the car seamless. A traffic light information system that connects with the city's infrastructure and displays when the light will change (complete with a timer) is a simple example of V2I capabilities.
It'll be quite some time before we see any fruits of FCA's most recent investment labor, but it's good to know that the automaker is catching up with their competitors. Despite critics continually pointing the finger at FCA, we should note that their Hybrid technology developed for the Pacifica minivan is among the best – serving as the base technology for the development of other eco-friendly vehicles all across the FCA lineup.
Follow us on Hollywood Chrysler Jeep social media to keep up with FCA news as they work to make their five-year plan a reality.
Photo Source/Copyright: futurecar.com