FCA is Changing up its EV Charging Strategy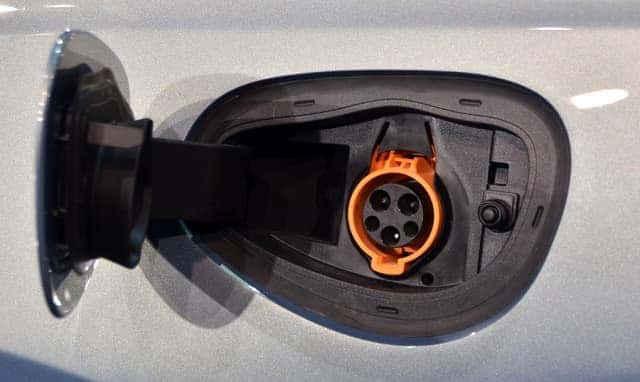 Fiat Chrysler Automobiles (FCA) is determined on making the process of buying an electric vehicle easier for its customers. With hopes of reorganizing the process, Chrysler now offers a direct link on its website to purchase the Mopar 240-volt wall charger — current charger of the Pacifica Hybrid — via Amazon.com. Chrysler will also offer buyers installation services for any other branded electric vehicle (EV) charger. This helps customers find a fast and convenient method to fast-charge their vehicles at home without the hassle. FCA is slated to roll out the same offer for other brands under its umbrella — Jeep, Dodge, Ram — as the automaker nears its goal of electrifying over 30 of its nameplates by the 2022 model year.
"Our industry is approaching an inflection point in demand for affordable long-range electric vehicles. This action is just one of FCA's efforts to improve awareness and convenience in the EV purchase experience," said Micky Bly, Head of Global Propulsion System Engineering, FCA. "We see opportunities to make owning an EV easier and creating a simple solution for at-home charging is among them."
One of the most frequently asked questions clients have when considering to make the switch to electric vehicles is how to charge their vehicles at home. On some vehicles, an overnight charge only yields about a 30-something mile range, thus lessening efficiency overall. FCA's recent strategy is designed to help reduce the guesswork customers face when opting for an electric vehicle. Through Amazon.com/pacificahybrid owners can purchase their charger and answer a few questions about their home layout to receive an installation quote. Once happy with their quote, clients can schedule an appointment with a licensed electrician and complete their EV charger installation. This agreement is intended to make installation costs more transparent, thus easier for the customer.
FCA Electrification Plans
FCA announced its long-term electrification strategy in 2018. The automaker looks to introduce more than 30 of its nameplates as plug-in and electric vehicles by 2022. FCA's high volume vehicles — such as the Ram 1500 and Jeep Wrangler, for example, already come equipped with the eTorque mild-hybrid system as a form of hybrid technology adaptation. Improvements in technology are expected to push the automaker into the next realm of its electrification efforts, with the launch of the Jeep Wrangler Plug-in and other vehicles slated for the second half of 2020. In fact, rumor has it that the 2020 model year will bring seven new electric vehicles to the FCA global lineup.
Vehicles make up a small part of the EV equation, as clients have the need to charge their vehicles affordably and conveniently. FCA has signed agreements with various European energy sector leaders to support the company as it expands its EV production and distribution across the globe. Such agreements allow FCA dealers to offer leading-edge charging solutions and services to its retail and business customers. FCA is also partnering with Terna — an Italian electricity provider — to study how EVs fare with the automaker's distribution network.
Get a taste of FCA's electrification efforts behind the wheel of the only electrified minivan in the segment, the Pacifica Hybrid. Visit The Jeep Experts at Hollywood Chrysler Jeep and explore the 2020 Chrysler Pacifica Hybrid, schedule your test drive today! Follow Hollywood Chrysler Jeep on social media and stay up to date with the latest automotive news.
Photo Source/Copyright: Chrysler