FCA Teamed Up To Make Aluminum Alloy For Turbo Engines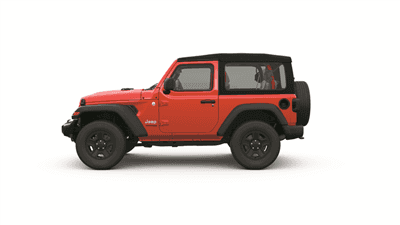 Fiat Chrysler Automobiles (FCA) has announced their collaboration with Nemak and Oak Ridge National Laboratory to develop a new aluminum alloy has been a success. After years of research towards creating a material that can handle the higher temperatures of an engine's combustion cycle caused by higher compression ratios and boost levels in forced induction engines, FCA has announced the partnership had been more than satisfactory. The new aluminum alloy will be added into upcoming turbocharged engines. What makes this story unique is the material used to help create the desired power and efficiency, copper, was added to maintain strength despite the extreme heat temperatures that are generated.
"When we focused on copper, other people in the industry almost laughed us off, saying we'd never be able to cast that. We knew there was competition, including other teams working at Oak Ridge National Labs, but we outperformed everyone on this." added Gregg Black, senior manager of advanced powertrain engineering at FCA, in a company blog post.
Aluminum heads today are made from 319 or 356 aluminum; both of those are fragile after they hit over 200 degrees Celsius. However, the new alloy that will be used by the FCA will be able to handle surpassing over 300 degrees Celsius. Today, 16HT or ACMZ, (the name of the new aluminum alloy material is undecided on currently) will be produced in the next upcoming years and added to brand new vehicles. This new alloy replaces the silicon found in aluminum, setting a new train of thought in the automotive industry. Previously, the thought of using copper was dismissed due to a belief cooper would easily crack after casting.
New Material Expectations
The partnership with Oak Ridge National Laboratory's Titan supercomputer provided simulations of metal cooling and lead the way for the development of seven options. Nemak and FCA processed the intel provided by those simulations and have tested more than 100 cylinder heads with exact structures to current FCA offerings. The hope is the 16HT/ACMZ alloys can provide engineers with a fast method of producing cylinder head designs capable of being the right fit to maintain and handle the stresses of heat without cracking. They expect engineers will be able to cluster the valves, spark plug and fuel injector while being able to enlarge the valves, allowing better airflow, and add a second spark plug for more complete combustion. And this is not expected to be much more expensive as the production does not require new manufacturing techniques, aside from extra steps in the post-casting heat treatment.
The wait is on for these materials to reach new engines and help turbocharged engines work better than ever. FCA knows they are within reach of adding this new method as a part of their full scale operation. It's an exciting time for both the engineers and FCA as a whole.
"[We're] just getting started on the process to create a design now that we have a material that will work," said Black. "We feel like we really have a tiger by the tail."
Turbocharged Jeep Wrangler anyone?
The most fuel efficient 2018 Jeep Wrangler JL is the turbocharged option. As a matter of fact, drivers can expect 23 city and 25 highway mpg; not bad for a 2.0-Liter turbocharged engine. With the four-cylinder engine providing more torque than horsepower, 268 horsepower to 295 lb-ft of torque, there's the power to handle off road trips with ease. This powertrain option is only available with the eight-speed transmission, but this transmission will optimize engine output while off road as well as help deliver smooth and effective power delivery at highway speeds.
We Can Answer Your Jeep Related Questions
Thinking about driving a new 2018 Jeep Wrangler? We can help you out with a test drive of this powerful and iconic vehicle at Hollywood Chrysler Jeep. We look forward to helping you with a purchase of any of our many new vehicles, through buying, leasing, selling or trade-in offers you might have.
If your current vehicle needs some attention from our service department, please don't hesitate any longer! The summer heat can lead to serious vehicle problems and our professional team can handle many tasks including A/C repairs, coolant replacements and more. If you're wondering when you should bring your vehicle, make an appointment easily with us and we'll happily assist your vehicle soon, even if you didn't buy with us. Our service center is open everyday except Sunday. We hope you'll choose Hollywood Chrysler Jeep!