FCA to Launch Car-Sharing via its Jeep Brand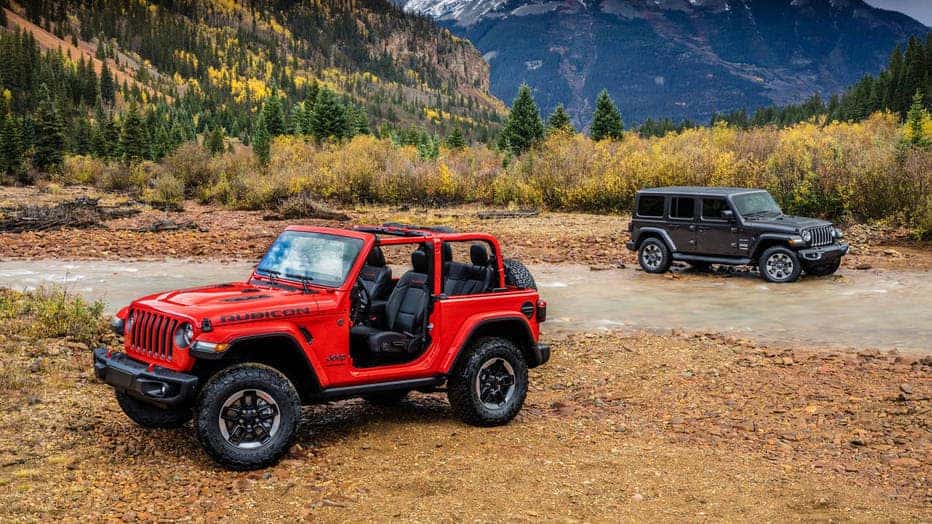 The Jeep brand under Fiat Chrysler Automobiles (FCA) keeps growing as the automaker explores new ways to boost sales of its best-selling brand. FCA recently announced a three-month pilot program intended to test peer-to-peer car-sharing and a trial subscription service for Jeep owners. Turo, a peer-to-peer car sharing company, has been tapped by FCA so that Jeepers may rent out their vehicles via an online and mobile interface. Turo's star is on the rise, with over 170,000 privately owned cars available for rent in 2017 and about four million registered users. The subscription service will be offered via Avis Budget Group. Let's explore how FCA looks to expand the Jeep experience for owners and enthusiasts alike.
FCA is recruiting Jeep owners to rent out their vehicles through Turo as a way for owners to offset their car payments. The automaker hopes to expose other Turo users to their Jeep models as a way to showcase their lineup. Additionally, the automaker will also be partnering with Avis Budget Group Inc on a subscription service as we mentioned earlier. FCA and Avis Budget Group Inc. will offer a three-month subscription service that will allow current Jeep owners to swap their vehicles for other FCA-branded vehicles such as a Ram pickup or a menacing Dodge Challenger. Boston will be the host city for the pilot and it 'll be limited to the first 100 owners who register for each service.
Tim Kuniskis, head of the Jeep brand, was recently interviewed by the Detroit News at the 2019 Detroit Auto Show and he had this to say about the pilot programs: "All these people who are casually going, 'Is it for me or not for me?' and we'll find out what's good and what's bad, what customers like and what they don't like, and ultimately from that we'll decide if we want to do this as something we promote to dealerships at the time of sale."
Other automakers have toyed with the idea of flexible-ownership models before to mixed success. The strategy intends to attract younger customers whose tastes have been shaped by modern technology companies such as Airbnb and Uber. Just last summer (2018) General Motors (GM)  launched its own program that lets owners rent out their GM vehicles via its car-sharing unit, Maven. Cadillac, BMW, and Mercedes-Benz have all tried out subscription pilots as well – Cadillac has since paused its program and BMW slashed its initial pricing because Mercedes offered a lower rate. Kuniskis admits that the biggest stumbling blocks lie in figuring out the correct subscription model in terms of pricing and delivery.
Avis will be responsible for supplying the inventory during the pilot to spare local dealers the depreciation risk in case the vehicles just sit idly on the lot. Pilot participants will have the ability to test out as many as six models during the three-month period. Two of the trial vehicles include delivery, while the other four require the pilot participants to pick the vehicle up themselves. Jeep seems eager to at the very least test out the idea as the brand hopes to avoid other automakers' missteps. "We know all the pluses and minuses of subscription services, we've seen some challenges. Let's step out toe in, let's see if this is, No. 1, right for the brand. If it makes sense, let's try it," Kuniskis told the Detroit News.
Have thoughts on FCA's latest venture via their Jeep brand? Let's chat about it on Hollywood Chrysler Jeep social media.
Photo Source/Copyright: Jeep