FCA to Produce Autonomous Vehicles With Aurora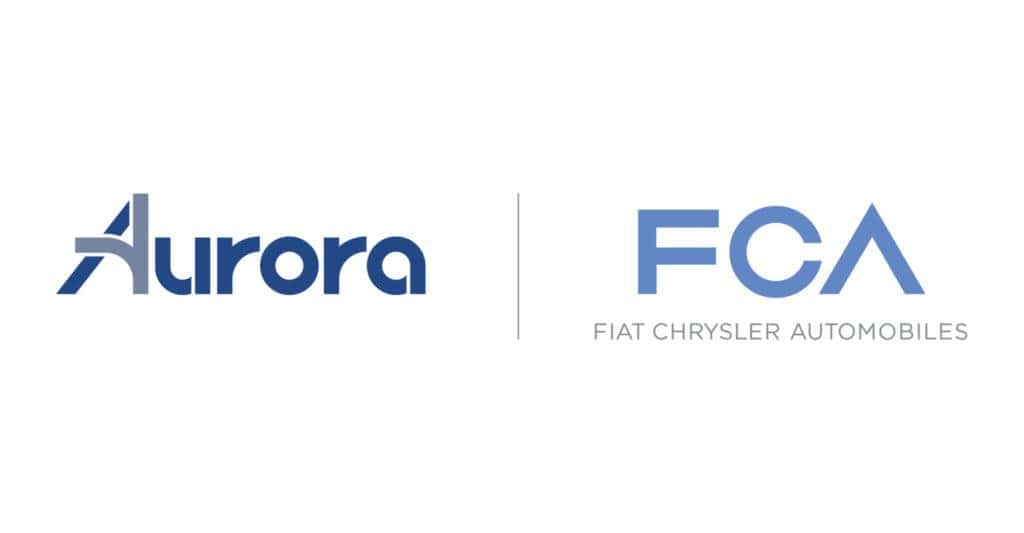 Fiat Chrysler Automobiles (FCA) and Aurora recently announced that they're signed a memo of understanding as they cement a deal. The deal, in what would be FCA's second involvement in autonomous tech after teaming up with Waymo, would be for FCA commercial vehicles to be fully integrated with Aurora's self-driving system with other possibilities further down the line. As the announcement is rather recent, neither company has given a time frame, so it's difficult for experts to make educated guesses as to which of FCA's commercial vehicles would get the Aurora autonomous driving system.
Aurora calls the system the Aurora Driver. Comprised of hardware, software and data services, the Aurora Driver helps guide self-driving cars with further development stemming into the Level 4 Capacity. Automation has a total of 5 levels, and level 4 is when a vehicle can operate without physical human input or oversight depending on the driving conditions, road type and geographic area. In essence, Aurora Drive functions entirely on its own, under specific parameters of course. Limited areas with sufficient map data are the preferred stomping grounds of Level 4 self-driving cars thanks to the geo-fencing. The end goal for all companies is a Level 5 self-driving car – one that's able to function entirely on its own under all conditions while exhibiting responses expected of a human driver.
Like we mentioned earlier, this isn't FCA's first foray into the autonomous driving segment, with FCA supplying Waymo with Chrysler Pacifica Hybrid minivans that are subsequently outfitted and converted into self-driving machines. The self-driving minivans form part of Waymo's expanding fleet. Unlike Waymo, Aurora is only interested in licensing their Aurora Driver system to automakers and other firms. Aurora is intentionally developing the system in a manner that's as flexible as possible so that automakers can integrate the Aurora Driver program at scale. For the time being, Aurora has fitted the system into sedans, SUVs, minivans, large commercial vehicles and even class 8 trucks for testing.
Initially founded in 2016, Aurora has already forged major deals with other automakers such as Hyundai, Volkswagen, China's Byton (electric car company) and now FCA. Headquartered in Palo Alto, Aurora also has offices in Pittsburgh and San Francisco. "As part of FCA's autonomous vehicle strategy, we will continue to work with strategic partners to address the needs of customers in a rapidly changing industry. Aurora brings a unique skill set combined with advanced and purposeful technology that complements and enhances our approach to self-driving," FCA CEO Mike Manley said.
Check out our previous Waymo & the Self-Driving Future piece to learn more about FCA's involvement in the autonomous driving world until now. Follow Hollywood Chrysler Jeep on social media to stay up to date with the latest FCA autonomous driving news.
Photo Source/Copyright: Motor Authority