First Ever Hybrid Minivan, Chrysler Pacifica, Hybrid Arrives Soon!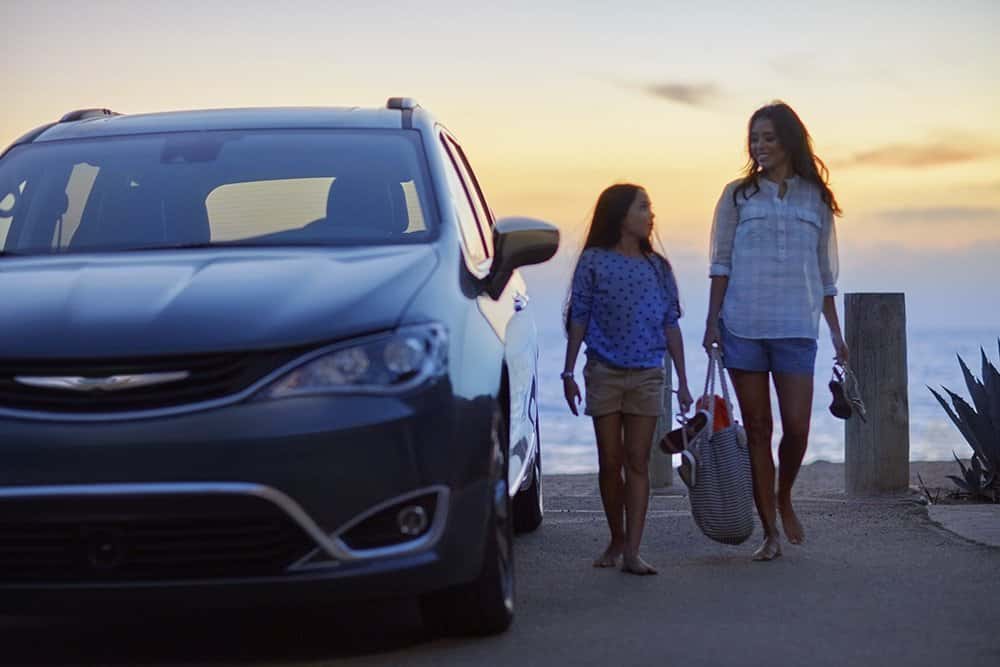 It's only a matter of time before the first Chrysler Pacifica Hybrid minivans start appearing at on the lot at Hollywood Chrysler Jeep! Yesterday (April 17), a fleet of brand new Chrysler Pacifica Hybrids left the Windsor Assembly Plant to be delivered to dealerships across the country.
The new Pacifica Hybrid is the first and only hybrid minivan on the market and Chrysler didn't sacrifice any minivan must-haves to make it work as a hybrid. The Pacifica Hybrid has seating for seven passengers and some pretty impressive engineering that gives the minivan a range of 33 miles on pure electricity. Not only does the electric-only range mean the average person can do a lot of driving without ever stopping to get gas, but that also means the average person can do a lot of driving without releasing any harmful tailpipe emissions!
Like the Chrysler Pacifica, the Pacifica Hybrid has a 3.6-liter Pentastar V6 engine, but the engine in the Pacifica Hybrid has been slightly tweaked to accommodate the battery and dual electric motors system. In addition to its electric range of 33 miles, it has a hybrid fuel economy of 84 MPGe and it can travel more than 560 miles when the battery is fully charged and the gas tank is full.
If you've been waiting to buy or lease the only hybrid minivan, stay tuned!