Five Things to Know About Uconnect 5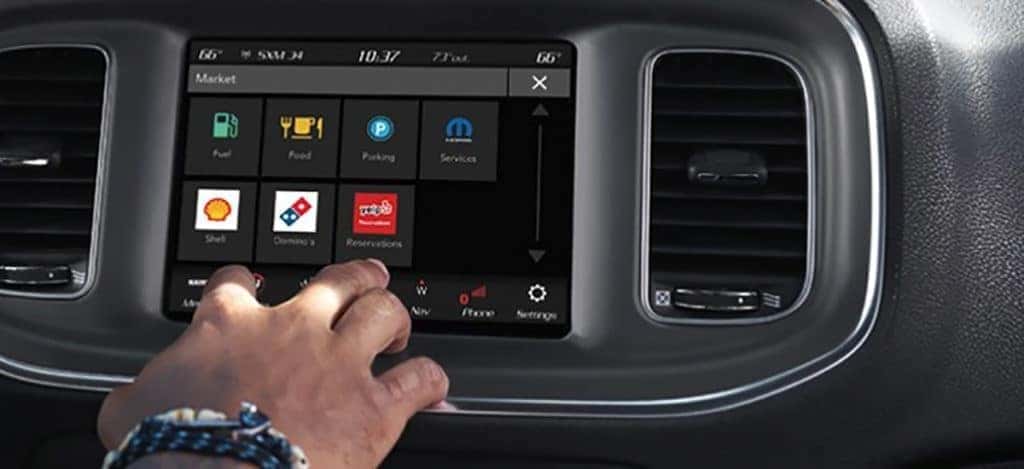 Fiat Chrysler Automobiles (FCA) is set to launch its latest infotainment system — Uconnect 5 — on the upcoming 2021 Chrysler Pacifica model. Uconnect remains one of the few native infotainment systems that's easier to use than smartphone connections. Improvements to the infotainment system include: a processor five times as fast, larger touchscreens, improved resolution, over-the-air updates, and an interface similar to Uconnect 4. FCA recently gave a virtual demonstration of the infotainment system and said the following: "We didn't want to undo what we had, we wanted to take it to the next level. It takes a new skill set into thinking and designing vehicles." To get those new ideas flowing, FCA tripled its design team by adding people from many different backgrounds, including video game designers. Here are five key things about FCA's latest Uconnect 5 system:
It'll debut on the 2021 Chrysler Pacifica
Uconnect 5 is slated to debut on the 2021 Chrysler Pacifica this coming fall (2020). The redesigned Jeep Grand Cherokee and the Ram 1500 pickup are the next two models scheduled to feature Uconnect 5, according to Nick Cappa, the communications manager for FCA. The Fiat 500 EV will be the first of the automaker's models to actually get Uconnect 5, but that's only in Europe.
Android-Based
Uconnect 5 was designed with an Android operating system as its base for optimal flexibility and adaptability for platform updates now and in the future. "Android as a system is the most widely developed worldwide, so we can integrate updates easier to the customer… and customize each brand," said Vince Galante, Chief Designer of User Experience at FCA.
Customers will be able to update their Uconnect 5 software the same way smartphones are updated — through seamless and quick over-the-air updates for the latest system and map info. Additionally, the hardware isn't the only thing being upgraded, Uconnect 5 is also more responsive to users' input.
User Profiles
FCA wants to highlight the customizability of Uconnect 5 as the automaker offers the option of up to six different user profiles. Multiple occupants can program their preferred seating, radio presets, side mirror positions and more thanks to Uconnect 5. The radio preset can be mixed to include AM, FM, and satellite radio stations. Customization continues with numerous page layouts available for the center touchscreen, the very same center that organizes a host of widgets of favorite or most-used apps so users don't have to scroll through endless pages to find what they need. Even the top menu bar can be customized, so users can drag icons from the list of apps into the top menu for one-touch access.
Wireless Connectivity, Apple CarPlay, Android Auto, and Alexa
There's no need to tether a smartphone with a USB cord anymore, as Uconnect allows for up to two devices to be connected via Bluetooth. If a user has a home that runs on Alexa, well they'll be glad to know that the vehicle and their homes can be conditioned remotely. Users can turn on the house lights while pulling into their driveway or can heat up the car before leaving — all thanks to the convenience of Alexa and wireless connectivity. Uconnect 5 even features an awake-up phrase unique to each brand, thus saying something like "Hey, Chrysler, find some donuts" means users don't even have to press a voice button anymore.
Perks
Uconnect 5 comes with a complimentary three-month 4G Wi-Fi hotspot that allows users to connect up to eight devices. A Sirius XM radio free trial period is also included and is followed by a subscription model. While Uconnect 5 is not yet compatible with burgeoning 5G cellular networks, FCA is developing Uconnect 5 to be compatible with 5G as the network becomes more common.
Follow us on Hollywood Chrysler Jeep social media to be the first to know when the 2021 Chrysler Pacifica, equipped with Uconnect 5, makes it to our dealer lots.
Photo Source/Copyright: Chrysler