Four 4WD Locations: Georgia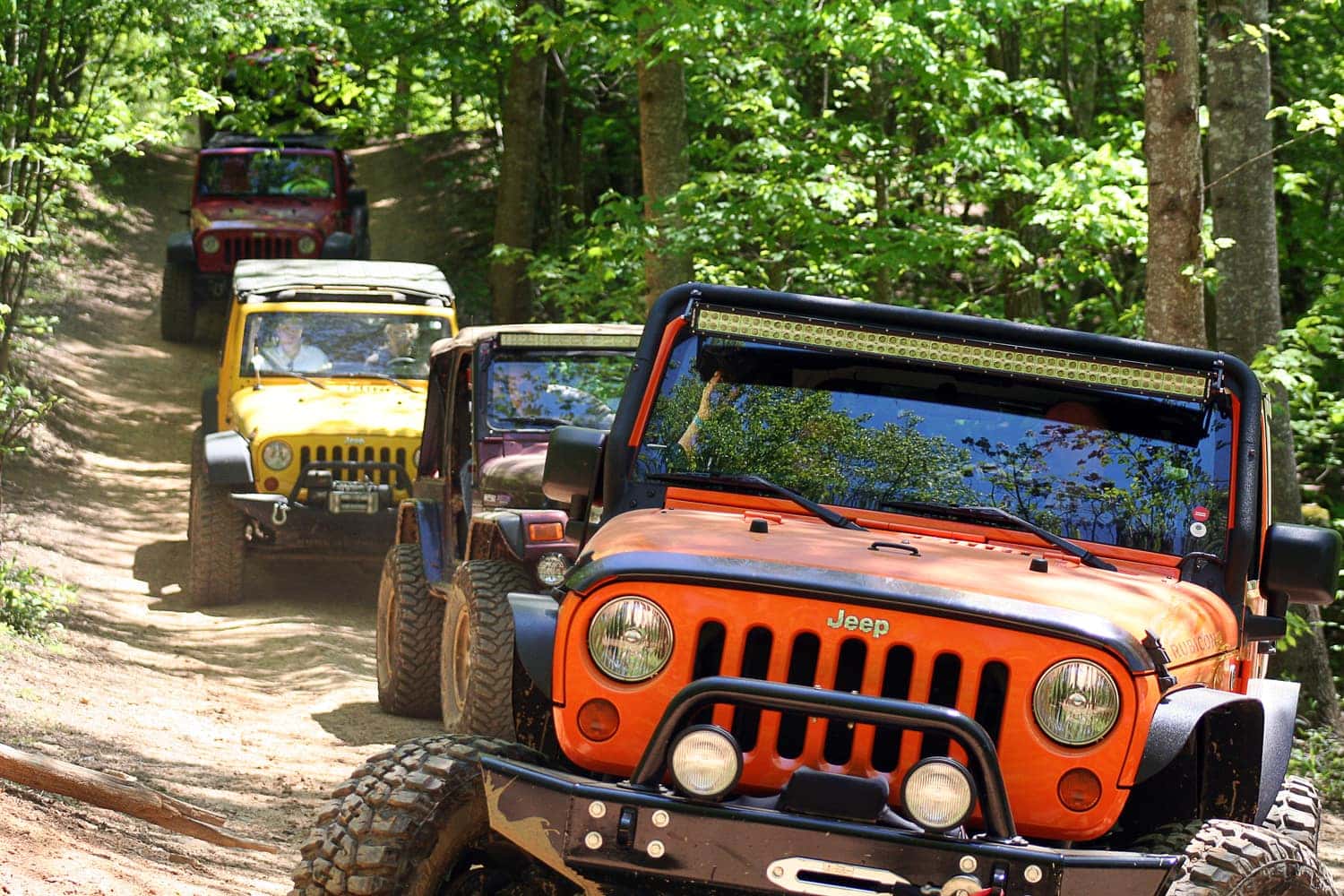 Off-roaders that live in Florida are often looking for a quick road trip to go explore some more challenging terrains, and luckily, Georgia is the next state over. Off-roading enthusiasts can find a plethora of off-roading opportunities in Georgia's two National Forests – the Chattahoochee National Forest located in north Georgia and the Oconee National Forest located in central Georgia.   
Beasley Knob OHV Trail System
Considered a more challenging trail system, the Beasley Knob OHV (off-highway vehicles) Trail System is definitely not for beginners or curious drivers. The trail system is about 10.6 miles long and consists of interconnecting dirt trails, rock hill climbs and gravel roads, which vary from "difficult" to "more difficult." The trails are located in the Chattahoochee National Forest and because of potential harsh weather conditions, it is highly recommended for visitors to call ahead to make sure the park is open. Also, visitors should know that the park is closed from January to March for resource protection.
Davenport Mountain Trails
Located near Beasley Knob, the Davenport Mountain Trails are less difficult and include a range of terrains suitable for beginners or younger riders. For beginner drivers, there is an easier well-marked trail that makes it easy to gain the necessary experience to move on to the more difficult trails. The Davenport Mountain Trails are about six miles long and visitors can also go camping. Davenport Mountain Trails are open from mid-March through December.
Oakey Mountain OHV Trails        
Another great option for off-roading enthusiasts is Oakey Mountain OHV Trails. Located near a developed campground on Lake Burton and Lake Rabun – located about 30 minutes from Clayton, Georgia, Oakey Mountain is awesome for those visitors who want to camp out before and after their adventures on the trails. The biggest benefit of camping near the trails allows for trouble-free access to and from the campground to the trails. Approximately 10 miles long, the trails at Oakey Mountain vary from easy to difficult and they are open from April to January.  
Highland Park Off-Road Resort
Located in the Northwest Georgia mountains near Cedartown is Highland Park Resort. The resort was founded in 2005 and it is a popular spot for off-roading enthusiasts. In order to ensure that drivers get a full off-roading experience and enjoy the mountain scenery, there are a strict noise limitations. There are two main perimeter loops that will always leaves drivers back to the main parking lot. Contrary to the previously mentioned trails, Highland Park Resort is open year-round from 9 a.m.-5 p.m. daily.
Come visit Hollywood Chrysler Jeep located in Hollywood, FL to test drive a 2018 Jeep Wrangler or any of our Jeep inventory.  
Photocred: sfwda.org