Four 4WD Locations: Tennessee-Style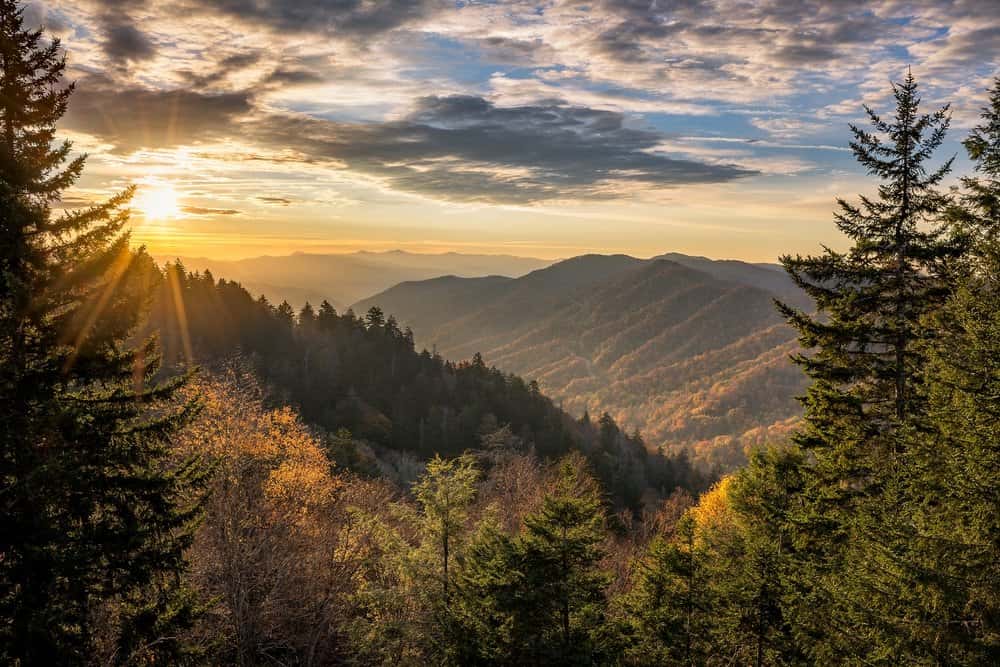 Home to the Great Smoky Mountains, one of America's music capitals, Bonnaroo and Jack Daniels, Tennessee is the perfect mix of culture and nature. From Miami, the Great Smoky National Park is a 12-hour drive and it is a must-see area for people who prefer living life outside and exploring in their Trail Rated Jeep.
Aside from the national park, there are some awesome off-roading sites scattered around the state. Fall is just around the corner and Tennessee and the Great Smoky Mountains are beautiful in autumn!  Here are four off-roading spots in Tennessee where you can explore and test out your four-wheel drive Jeep.
Adventure Off-Road Park – South Pittsburg, TN
Adventure Off-Road Park is located in south central Tennessee and it has approximately 500 acres of land that you can explore in your Jeep. This park includes over 120 trails for drivers of every skill level from new to professional. There are also bathrooms, showers, RV hookups, and campsites so plan to stick around for a few days.
Wheelin in the Country – Summertown, TN
Wheelin in the country is a popular off-road spot located in Summertown, Tenn., which is about an hour south of Nashville. The land includes over 700 acres of off-roading land for beginning offroaders all the way up to the most skilled 4×4 drivers. The park is packed with a variety of challenging obstacles like gullies, rock ledges, mud pits, and there's even a rock garden and flex ramp.There is also camping, restrooms, showers, and concessions available, so why not stay a while?
Golden Mountain Park – Sparta, TN
This park is spread across 500-acres and it has room for all sorts of outdoor activities. There are trails for all levels ranging from intense rock climbing Jeepers to beginners. The park's land is open to campers, fishermen and hikers and anyone who wants to enjoy the mountains and lakes. There are also observation decks that offer beautiful views.  
Outdoor in the Smokies – Cosby, TN
Outdoor in the Smokies is outdoor facility and private training establishment located in the foothills of the Great Smoky Mountains. The park has tons of trails open to off-road vehicles and hosts Jeep club destination rides. In addition to Jeeping, there are variety of other activities on-site like paddle boarding, a gun range and camping. This is also the closest off-roading location to the annual Great Smoky Mountain Jeep Invasion, a huge annual event and expo for Jeeps held each year in August!
Need a new Jeep Wrangler or other 4×4 Jeep to check out one or all of these Tennessee spots? We got you covered, check out our Jeep Wrangler inventory at Hollywood Chrysler Jeep here.
Want to read up on more locations and states where you can have a great off-road experience. Check out the other articles we have written for our monthly series! If you go off-roading, don't forget to tell your #MyJeepStory with Jeep and with us!
Four 4WD Off-Road Locations: Alaska
Four 4WD Off-Road Locations: North Carolina
Four 4WD Off-Road Locations: Utah
Four 4WD Off-Road Locations: Arizona
Four 4WD Off-Road Locations: Costa Rica
Four 4WD Off-Road  Locations: Southern California
Four 4WD Off-Road Locations: Colorado, Part 1
Four 4WD Off-Road Locations: Colorado, Part 2
Photo source: Shutterstock