Four 4WD Off-Road Locations: Alaska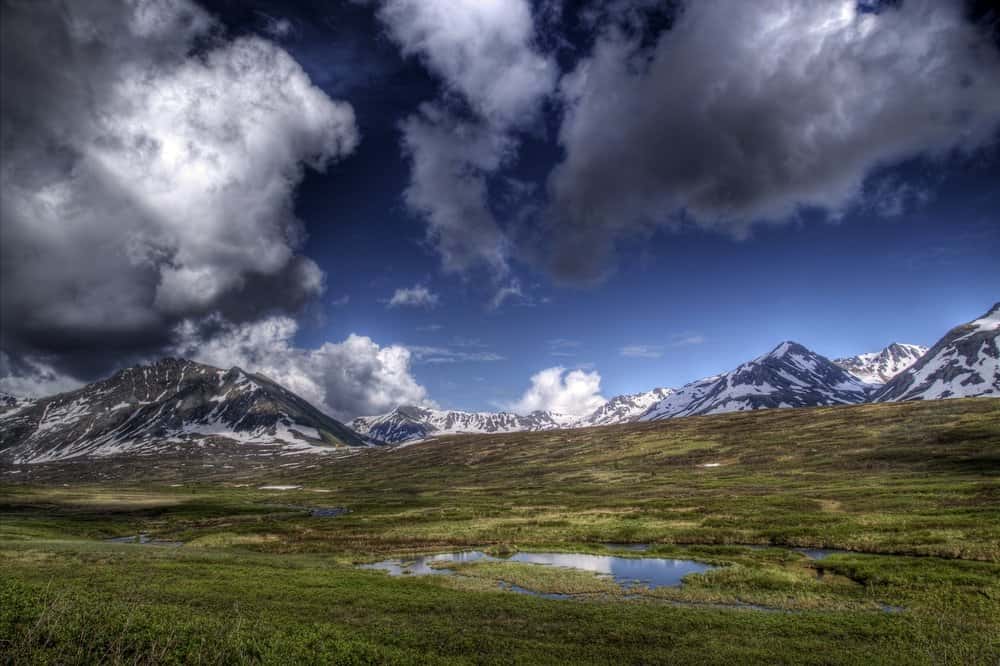 Alaska is more than just a cold area with awesome animals, and it is a huge state with a lot of great activities like hiking, fishing, skiing, and plenty of off-roading opportunities. If you are an active off-roader and have never been to Alaska, you need to add it to your off-road bucket list. These are four must ride, well known off-roading trails in four different Alaskan cities perfect for a four-wheel drive Jeep and off-road enthusiast.
Bald Mountain
This off-road trail stretches 22 miles through Bald Mountain in Wasilla, Alaska. This trail is mostly dirt and there are several wide mud pits along the way for some dirty fun. Take the side trails for extra fun, you may run into an interesting and slightly gruesome surprise. On one of the side trails there is a memorial for an Air Force tanker that crashed into into the mountain in 1956. All eight crewmembers on the KB29, a tanker version of the World War II B29, perished. There are no costs to ride this trail, so enjoy.
Coal Mine Road
The Coal Mine Road trail located in Fairbanks, Alaska is only accessible by 4X4 vehicles, and is perfect for the true outdoorsman. There are eight lakes along the trail with good fishing, cabins for camping, and plenty of beautiful mountain views.There is no charge for the cabins, just be sure to make a reservation at least six months in advance as the cabins fill up fast.
Eureka
Eureka is located in Palmer, Alaska and has more than 140 miles of off-roading trails for all skill levels. Terrain includes: mud, snow (in winter months), dirt, rocks, flat gravel roads, and steep hills. There is a nearby hotel, and restaurant, so feel free to take your time and explore all the trails over a few days. During winter months, people ride snowmobiles through the trails as well.
Hatcher Pass
Hatcher Pass is a great off-road trail in Willow, Alaska. The area is most well-known for the beautiful scenic mountain views. The trail is a dirty one (pretty much all mud), and it is generally open through the month of July. Camping is also allowed for those who plan on exploring the trails and loops for more than one day.
Need a new Jeep Wrangler to take to Alaska? No problem, check out our Hollywood Chrysler Jeep, Jeep Wrangler inventory here.
Photo source: Shutterstock