Four 4WD Off-Road Locations: Costa Rica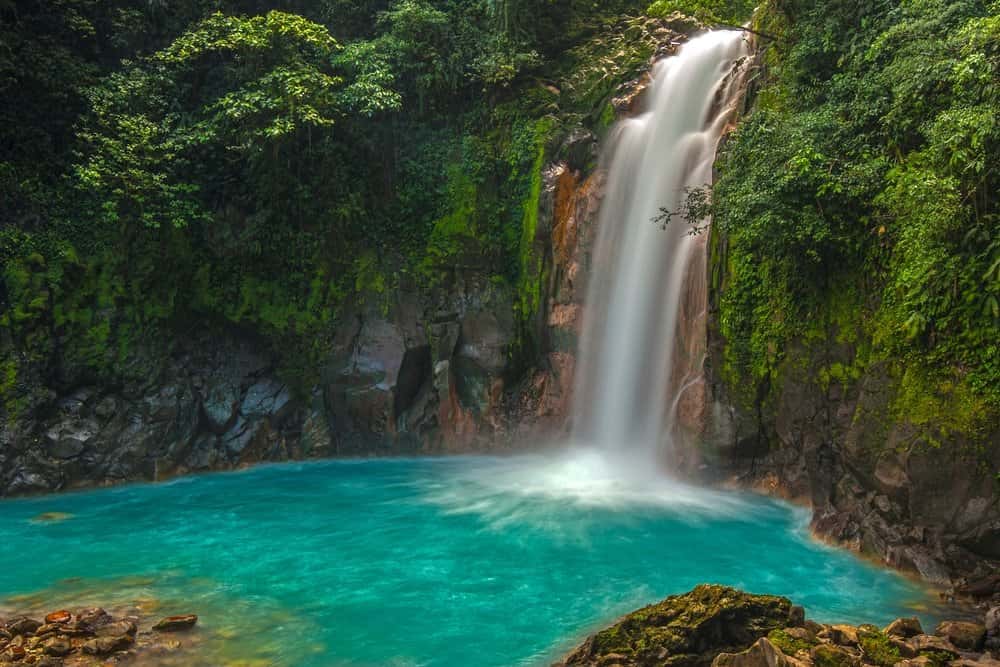 Within the rainforests of Central America, you will find the beautifully rugged terrain of Costa Rica – the "Rich Coast". Costa Rica offers not only offers a rich coast of beaches, but also a plethora of gut-wrenching roads made for adventure-seekers and 4WD enthusiasts. If you're planning travel to Costa Rica and renting a durable ride – here are four places for beautiful views and four-wheel drive in Costa Rica.
Cerro de la Muerte
If you hear the word "travel" and think "adventure", try the most dangerous road in Costa Rica, the Cerro de la Muerte, or literally "Mountain of Death." This road reaches over 11,000 feet. Only for skilled drivers, travel should be attempted in early morning; otherwise rain, fog, mudslides and potholes could be fatal. The road is open year-round, but may be closed during severe flooding. Your closest big city will be San Isidro de El General – get gas & stock-up on supplies!
Rio Celeste
Rio Celeste simply looks like a beautiful fairy tale. Made from turquoise rivers and waterfalls, Rio Celeste is a must-see. Located north of San Jose, towards the city of La Fortuna and on to Guatuso, you'll be on your way to the bluest river you'll ever see. Reachable only by 4WD vehicle, the rough terrain and bumpy ride are worth every minute. Roads can be steep and rocky and because of rain and fog, they can be slick, muddy and hard to see while driving.
Monkey Trail
Traveling from the beaches, Playa Flamingo to Playa del Coco, can be made via the famous "Monkey Trail," which requires a 4WD vehicle and expert driving skills. Not to be attempted during rainy season, this road will travel over river crossings through winding, narrow paths. Although dangerous, the Monkey Trail's panoramic views of  of the coastline and green jungle are beautiful.
Drake Bay
Drake Bay is located on Costa Rica's southwestern peninsula and is a 4-5 hour drive from Costa Rica's capital San Jose. From the capital, drivers cross rivers and travel through the Corcovado National Park, which exemplifies the isolated rich jungles of Central America.The roads to Drake Bay are generally fairly accessible for 4WD vehicles, although it's pertinent to test the water depth at the several river crossings before driving across.
Want to read up on more locations and states where you can have a great off-road experience. Check out the other articles we have written for our monthly series! If you go off-roading, don't forget to tell your #MyJeepStory with Jeep and with us!
Four 4WD Off-Road Locations: Utah
Four 4WD Off-Road Locations: Arizona
Four 4WD Off-Road  Locations: Southern California
Four 4WD Off-Road Locations: Colorado, Part 1
Four 4WD Off-Road Locations: Colorado, Part 2 
Photo source and copyright: Shutterstock / William Berry