Four 4WD Off-Road Locations: Arizona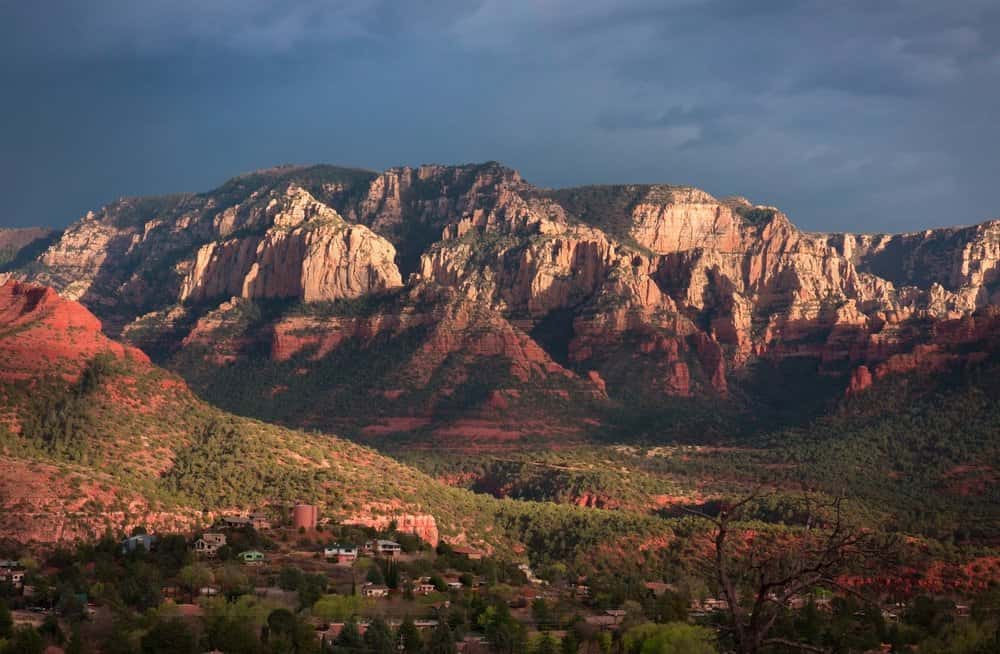 Arizona is ripe with breathtaking landscape and exhilarating off-roading trails leading to some of Arizona's harder to get to spots. The best trails have benefitted from the conservationist minded community and are kept in great condition, although the popularity has increased traffic. Below are four rides that stand out for the natural beauty of their environment, stunning landscapes that are well worth having to brave the crowds on occasion.
Backway to Crown King
Located north of Phoenix, Backway to Crown King is a trail of about 34 miles of moderate to difficult routes. Some of the trails (particularly the last four miles) have suffered from heavy erosion over the years and have become difficult for stock four-wheel-drive vehicles, but there are a number of bypasses, so it is prudent to study a map beforehand. Beefed-up vehicles with good articulation will have the most fun, but watch out for ATVs and dirt bikes during the weekend. Spectacular views, ghost towns and historic sites make this ride enjoyable on multiple levels. Opt for the dry seasons of fall, winter and spring for this trip as rainy days will further expose the terrain and create deep ruts.
Broken Arrow
Popular for its stunning red rock scenery and moderate to difficult trails, at a length of about 3.4 miles, Broken Arrow is the definition of "short but sweet." The trail is located in central Arizona within the Coconino National Park, and the trail has several points of interest including Devil's Dining Room and Submarine Rock, as well as The Steps. Skid plates are recommended as scraped bottoms are common for beginners, but the trail is well marked, features intermittent pull-outs and is easy to follow. There is a "go-no-go" section at the very beginning of the trail which determines which vehicles will be able to complete the trail. As one of Arizona's "favorite trails", heavy traffic is common for Broken Arrow, which typically places the completion time at about 2 hours for the entire ride.
Four Peaks Mine
These 28 miles of beginner level off-roading in the Tonoto National Forest makes for a visually rewarding mountain ride. Plenty of hiking trails combine with a lot of ATV and dirt bike traffic that can make it a crowded ride during peak season in the spring. This ride is regarded as easy to moderate in difficulty, but high ground clearance is recommended as the trail can be rutted in several areas. Many trails of varying difficulty make this an off-road paradise, but the most fun parts require four-wheel-drive.
Box Canyon
Northeast of Florence lies Box Canyon, a steep-walled and adventurous canyon ride that is commonly regarded as being easy, but still offers some challenging moments throughout its almost 16 mile drive. Elevated ground clearance is advised for this 2 to 3 hour trail. Fall, winter and spring are the preferred months for riding through Box Canyon and flash floods are common when it rains. Impressive scenery is the big draw for this ride, but for drivers that want to increase the difficulty level do the ride up-hill.
Want to read up on more locations and states where you can have a great off-road experience. Check out the other articles we have written for our monthly series! If you go off-roading, don't forget to tell your #MyJeepStory with Jeep and with us!
Four 4WD Off-Road Locations: Utah
Four 4WD Off-Road Locations: Costa Rica
Four 4WD Off-Road Locations: Southern California
Four 4WD Off-Road Locations: Colorado, Part 1
Four 4WD Off-Road Locations: Colorado, Part 2
Photo source and copyright: Shutterstock / EdgeOfReason