Four Women Changing the Auto Industry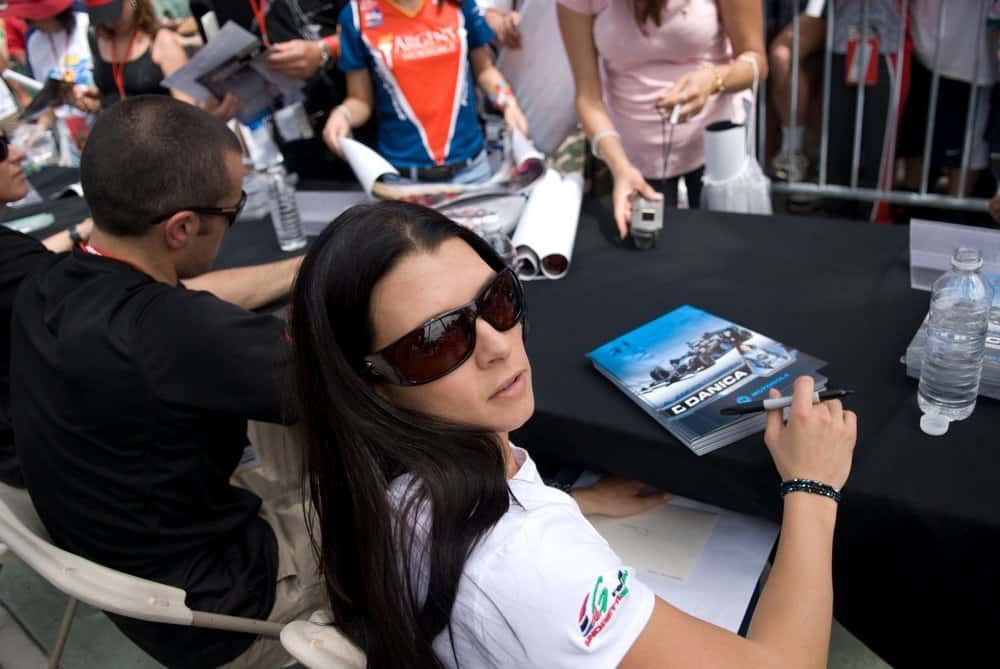 In honor of  Women's History Month, we took some time to reflect on four women who are currently changing the auto industry.
Danica Patrick
While Danica Patrick is not the first or only professional woman race car driver, Patrick is largely credited with popularizing and opening up the traditionally male dominated sport of auto racing to women. In 2013, Patrick was the first woman to win the NASCAR Sprint Cup Series pole and she did so with the fastest qualifying time since 1990. Patrick has earned several titles in both the IndyCar and NASCAR circuits and she holds many records as a competitor and as woman. Without a doubt, Danica Patrick has made a life-long contribution to the sport of auto racing and to the auto industry.
Michelle Christensen
With a background in art and with a passion for cars, Michelle Christensen is the first woman lead designer for a supercar. Hired by Acura to complete their NSX concept vehicle, Christensen and her team combined raw power with innovative aerodynamic styling to turn the NSX into a supercar reality. The NSX will be a hybrid equipped with all-wheel-drive and a twin-turbocharged, mid-mounted V-6 engine sits behind the two-seat cockpit. 
Jean Jennings
As an award-winning auto journalist of many years, Jean Jennings swung the doors of the auto industry wide open for women. Throughout her long career, Jennings has driven and written about all types of cars alongside the male-dominated field of the auto industry and auto-related media. She has earned many awards and held top positions in some of the auto industry's biggest magazines and publications. While Jenning's focus was not purely on women, her columns and stories were known to better inform and engage women on car mechanics and the car buying process and her unique voice was known to make women them feel less alienated when talking cars.
Mary Barra
Having joined the ranks of General Motors at the age of eighteen, Mary Barra has risen through the ranks and is now the first woman CEO of General Motors Company, one of the largest global car manufacturers. Most importantly, Barra is known as one of the main characters that helped General Motors make a successful come back from the 2008 Great Recession.  In 2014, Barra was included on Time's "100 Most Influential People in the World." With a fresh perspective and passion, Barra's expected to help GM soar to heights in engineering, marketing and sustainability. 
Photo source and copyright: Shutterstock / TechWizard