Fourth of July Celebrations and Fireworks Around South Florida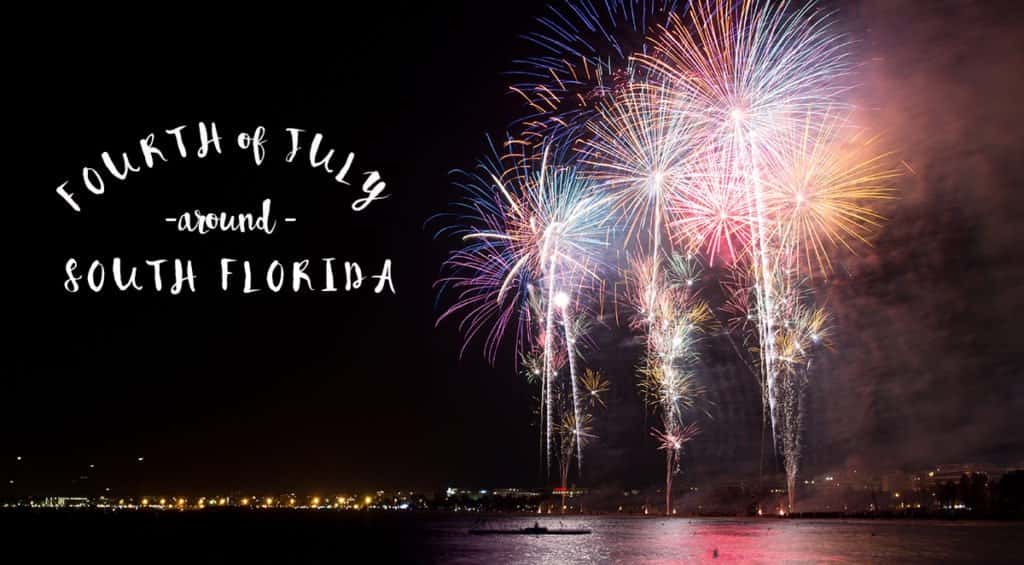 Hey South Florida, are you ready for fireworks?
I said, "ARE YOU READY FOR FIREWORKS?!"
Good, because we've got a great list of Fourth of July events and celebrations scheduled around Broward and Miami-Dade counties.
City of Weston 4th of July Parade – Black Sheep 4x4s, one of the local South Florida Jeep clubs will be leading the 4th of July parade in Weston. Visit: http://bit.ly/28XG8Ky
Following the parade, the American Legion Post #321 and Black Sheep 4x4s is hosting an all-you-can eat BBQ event. In addition to getting the chance to spend the day eating delicious BBQ, there will also be a number of military vets from the Black Sheep 4x4s attending the lunch too — very American. 😉 Food will include burgers, chicken, hot dogs and plenty of sides. American Legion Post #321, 9081 SW 51st St. in Cooper City.
Independence Day Fireworks & Family Fun Day – Activities start at 1 p.m. on the ball fields, free cake (limited supply), fireworks at 9 p.m. Pine Island Park, 3801 S. Pine Island Road, Davie. Visit: http://bit.ly/28QbRLq
Fourth of July Spectacular – Beach games and live entertainment from 4-9 PM, DJ from 1-4:30 PM, fireworks at 9 PM. Fort Lauderdale Beach, A1A and Las Olas Boulevard. Visit: http://bit.ly/28VPBS9
July 4th Star Spangled Spectacular – DJ, tattoos, music and games from 1-6 p.m. Fireworks start at 9 p.m.. Hollywood Beach Theater, 100 Johnson St. in Hollywood. Visit: http://bit.ly/28Vq39g
4th of July 2016 Lauderdale-by-the-Sea – Parade and activities start at 10 a.m, live music and picnic on Town Hall grounds from 11:30 a.m. to 3 p.m., fireworks at 9 PM. El Prado Park, Bougainvillea Drive, 4501 N. Ocean Drive. Visit: http://bit.ly/28VC5jw
Fireworks Viewing at Vista View Park – Watch fireworks from the highest man-made elevated land in Broward. Opens at 8 a.m., closes at 10 p.m.. Before 7:30 p.m., park fee is $1.50 per person. Vista View Park, 4001 SW 142nd Ave., Davie. Visit: http://bit.ly/28VDS80
For those of you looking to go party to Miami, there are several 4th of July celebrations taking place in Miami, too. Here are two of the events located closest to Hollywood.
Key Biscayne 4th of July Parade – 4th of July Parade at 11 a.m. Fireworks at 9 p.m. Crandon Boulevard, Biscayne Bay. Visit: http://bit.ly/28Qd19S
America's Birthday Bash- Music, food, and entertainment. Budweiser Beer Garden 12-10 p.m. Kid's Zone 3-7 p.m. Fireworks at 9 p.m.. Bayfront Park, 301 Biscayne Blvd, Miami. Visit: http://bit.ly/1BSxRBq
Photo Source: Shutterstock; Photo Copyright: Wesley Guijt; Photo Edit: Chloe Lykes