Free Admission to National Parks, Check out the Dry Tortugas this Weekend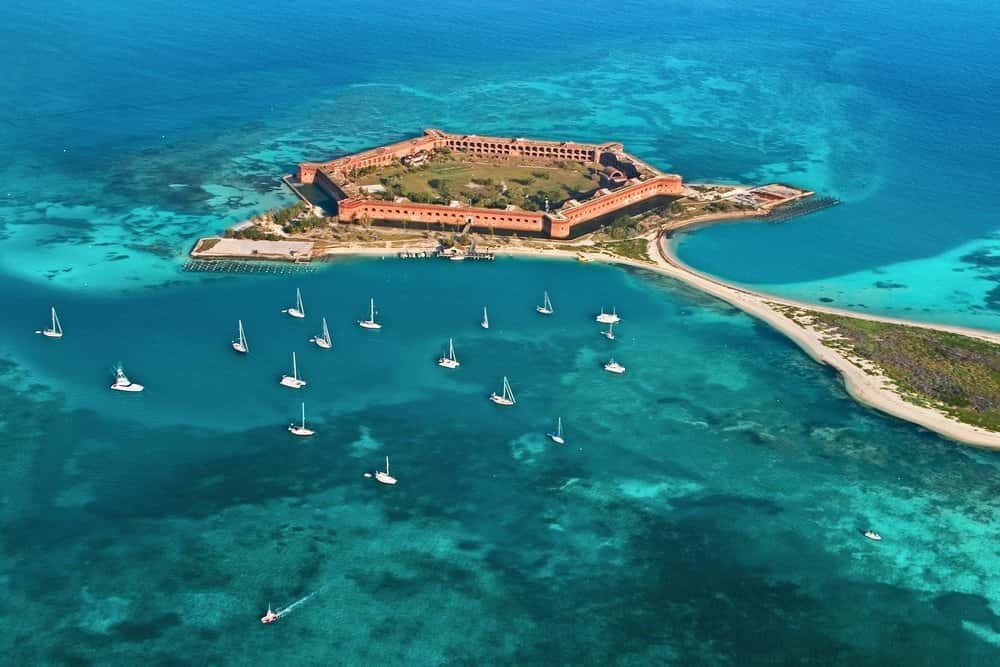 Saturday and Sunday are the last two days of free admission into national parks for National Park Week, so take advantage of it. Lucky for us in South Florida, Florida's three national parks — Dry Tortugas National Park, Everglades National Park and Biscayne National Park — are fairly close.
While Biscayne National Park and the Everglades National Park are probably going to be a little crowded, Dry Tortugas National Park will be a little quieter because the isolated islands are not quite as easy to get to, but the trip is totally worth the journey.
The Dry Tortugas are a cluster of islands located about 80 miles west of Key West, and they are only accessible by seaplane, the Yankee Freedom II or a personal boat. The isolated islands are home to excellent fishing, beautiful coral reefs that surround the island, a Civil War-era fort and a collection of beautiful birds. Park guests are able to camp on the island over night or visitors can just make their visit a day trip.
From South Florida, the drive to Key West is about four hours. Then guests can get to the islands by seaplane, which takes about 45 minutes, and by the Yankee Freedom II or boat, the trip takes about two and a half hours.
Photo credit: Shutterstock
Photo Copyright: Varina Patel