Free to Be in the Jeep Community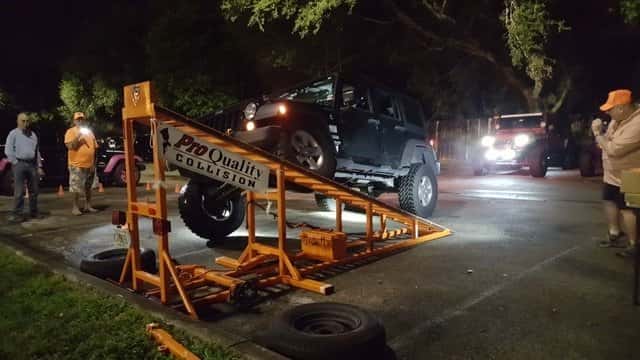 If you are new to the Jeep world or if you are interested in getting a Jeep, you might not know about the Jeep community. Here are a couple things every Jeeper should know about the Jeep brand and Jeep community. Hint: Exploration is key.
Heritage
There's a couple reasons there's a big and strong Jeep community and one of those reasons is the Jeep heritage. The Jeep brand began in 1941 with the creation of the Jeep Wrangler, which was created for and used in WWII. Since its beginnings 75 years ago, the Jeep brand has evolved into a large and diverse lineup of SUVs that combine ruggedness with comfort and with that evolution came loyal and dedicated Jeep owners.
Purpose
Jeeps are durable and off-road capable vehicles and people love taking them off road to explore places and roads other vehicles can't dream of visiting. So over the years, Jeep owners and drivers have started up communities and clubs to go out exploring, riding and off-roading together. And though there are other vehicles that have clubs, none of them are quite like Jeep clubs because off-roading and exploring is more than just a monthly meeting, it is also a lifestyle.
There are Jeep clubs based in cities around the nation and they are even located around the world. Each year there are tons of Jeep events held around the nation including Go Topless Day and the annual Easter Jeep Safari in Moab. There are two big annual events in Florida, Jeep Beach held in Daytona Beach and Jeepin' Beach Jam in Pensacola.
If you are looking for a Jeep club to join, reach out to us. South Florida Jeep Club meets at Hollywood Chrysler Jeep every other month and Black Sheep 4×4 is another Jeep club that is very active in the South Florida community. If you need help getting in contact with anyone, let us know, we can help you.
Jeep Wave
Jeepers, especially Jeep Wrangler owners, wave at each other. So don't get caught not returning the gesture.
Jeep Mods
The Jeep community is big about modifying their Jeeps. Whether it's a matter of adding some personal touches or turning a Jeep into a 4×4 off-roading demon, Jeep lovers are good and passionate about tweaking, tuning and personalizing their Jeeps. There are a ton of aftermarket parts stores, and Mopar is the official Jeep parts dealer.
If there's something you want to change on your Jeep, our parts and service department can help you with it.
Trail Rated
As mentioned, off-roading is a big theme in the Jeep brand and community and over the years Jeep has created a handful of Trail Rated 4×4 models. Jeep's Trail Rated models are specially designed to withstand the challenges of almost any terrain. Trail Rated models have special 4×4 systems, durable off-roading equipment higher ground clearances and improved traction and handling. Once Jeep has created something that it thinks can withstand off-roading conditions, they test it out to see if it earns the Trail Rated badge.
Interested in joining the Jeep community?
Hollywood Chrysler Jeep has been specializing in Jeeps for years and we have a huge selection of all types of Jeep models. Whether you want an off-roading Trailhawk model, the performance Grand Cherokee SRT or a compact Jeep for the city, come by and test drive out a Jeep model today.
Photo Credit: Black Sheep 4X4