Fuel Economy of the New 2017 Chrysler Pacifica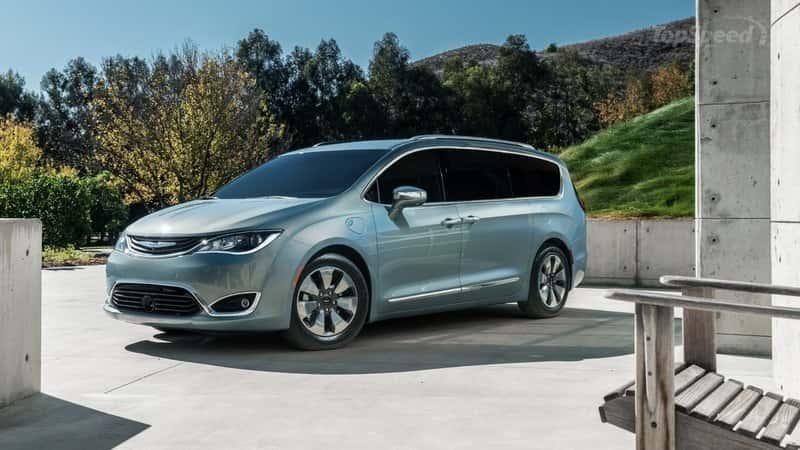 The minivan has long been a go-to vehicle for drivers who wish to haul large groups of passengers or extensive cargo, yet it has never been a very fuel efficient vehicle. However, the 2017 Chrysler Pacifica aims to change this negative perception.
Since Chrysler's January announcement of the redesign of their current minivan, the Town & Country, into a more fuel-efficient minivan Pacifica, we've been waiting to hear specifics. From FCA's release last week, we can now share the information with our readers!
When equipped with a 3.6-liter V6 engine and nine-speed automatic transmission, the 2017 Chrysler Pacifica achieves an EPA-rated highway fuel economy of 28 miles per gallon, which is unsurpassed by any other minivan on the market. Other available minivans, like the Dodge Grand Caravan and Toyota Sienna, only get 25 MPG when driving on the highway. Additionally, the Pacifica's city fuel economy is 22 MPG, beating out the Nissan Quest, Dodge Grand Caravan and Toyota Sienna.
Despite being more fuel efficient, the Pacifica will still be powerful.The minivan hags 287-horsepower, which is more power than the Dodge Grand Caravan, Kia Sedona and Toyota Sienna.
The Pacifica's improved fuel economy can be attributed not only to its excellent transmission and upgraded V6 engine, but also to its use of lighter and more durable materials and more aerodynamic design. The 2017 Pacifica is 250 pounds lighter than the previous version and is leading its class in drag — which significantly impacts a vehicle's fuel economy.
It doesn't stop there!
In the second half of this year, the Pacifica Hybrid will also be available at dealerships. The Pacifica Hybrid will be the auto industry's first electrified minivan. While we are still waiting for exact numbers on the new vehicle's fuel efficiency, the van is estimated to have a range of 30 miles on only electric power a combined fuel-electric economy of 80 MPGe.
Stay tuned for more details — we'll be one of the first to know!