Here's Why You Should Get Behind the Wheel of a Chrysler Pacifica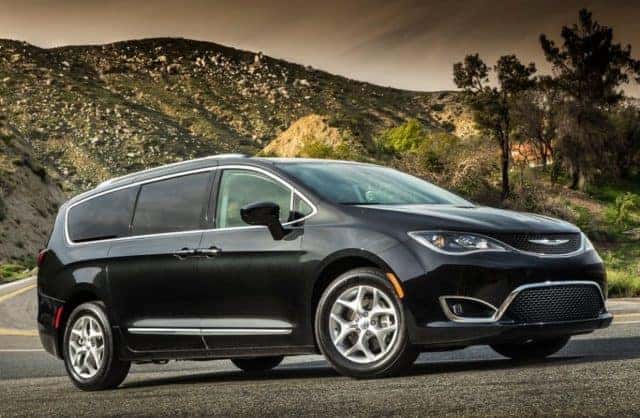 The car market may feel saturated by crossovers and SUVs nowadays, but no other vehicle delivers comfort, safety, and practicality the way a minivan does. With its connotations of being uncool now long forgotten, the minivan offers optimal passenger and cargo room with countless other top of the line features, like wide-opening side doors to make entry and exit easy, power outlets, advanced safety features, and optimal infotainment systems. Of course fuel economy plays a big role when it comes to choosing a vehicle, but no potential buyers should be threatened by the minivan's size. According to U.S. News & World Report's latest fuel economy list, minivans tend to have better fuel economy than these by-the-dozen SUVs that are taking over American roads. That traditional heftiness of SUVs hits owners' wallets in the long run, and this is where the Chrysler Pacifica comes to the rescue.
The Chrysler Pacifica is a refined and charming choice, not only when it comes to minivans, but also when compared to many existing SUVs that are bulky and offer less space. Inside the Pacifica, passengers will be greeted with a cabin that's made of the highest-quality materials, an intuitive UConnect infotainment system enabled with Google Android Auto and Apple CarPlay, and many other standard features that would feel right at home in a typical luxury car or SUV. The cargo space of the Pacifica remains undefeated – equipped with Stow 'n Go seats that fold down flat into the floor to make as much room as possible make this minivan out to be anything but mini.
What's best about the Chrysler Pacifica? It doesn't sacrifice fuel economy at all despite its upscale driving experience. A 3.6-liter Pentastar V6 engine capable of generating 287 horsepower rests under the hood that when paired with a nine-speed transmission delivers an impressive 19 mpg in the city and 28 mpg on the highway. There's only one more minivan that's more fuel-efficient – the Chrysler Pacifica Hybrid.
The Pacifica Hybrid is just as charming and refined as the original, offering the very same high-quality materials and roomy cabin. However, Stow 'n Go seating is unavailable on the Pacifica Hybrid, which means that expanding cargo space is significantly reduced. Despite the cargo space issue, it's the Pacifica Hybrid that reigns supreme when it comes to fuel efficiency with an all-electric driving range up to 33 miles, and an impressive combined city/highway fuel economy of 32 mpg once the all-electric driving range is depleted. The Pacifica Hybrid is powered by a 3.6-liter Pentastar V6 engine paired with two electric motors that, when combined, generate 260 horsepower.
Ready to make the switch and get behind the wheel of a Pacifica or Pacifica Hybrid? Pass by Hollywood Chrysler Jeep and check out the latest Pacifica and Pacifica Hybrid inventory. Let Chrysler be the brand to take you on your next errand or road trip (and everything in between)!
Photo Source/Copyright: Chrysler