Highlights of WSL Championship Pro Tour and Jeep's Sponsorship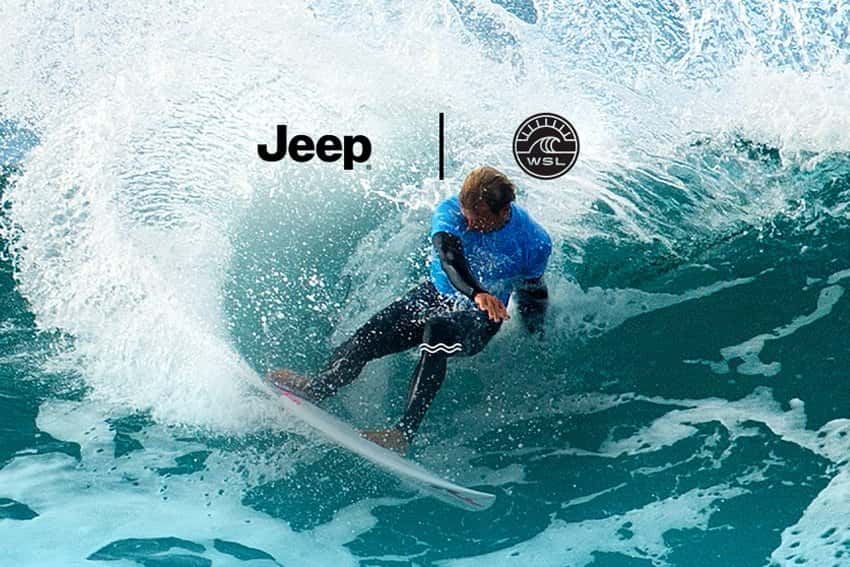 As an advocate of adventuring and exploring, Jeep has partnered up with the World Surf League, one of the biggest adventure-based organizations to support the WSL's Pro Championship Tour.
Throughout the 2016 WSL Championship Tour, professional surfers from a variety of countries will compete for top scores in the best surfing spots around the world. At the end of the year, winners of both the Men's and Women's division will be awarded a Jeep brand vehicle.
Here are a couple highlights of a few events scheduled for the first half of this year's Pro Championship Tour.
Quiksilver Pro Gold Coast and Roxy Pro Gold Coast
For both men and women, this tournament is the first official event of the 2016 Championship Tour. The 2016 year is the 15th year of this event and it will take place from March 10-21 at the famed Snapper Rocks in Queensland, Australia. Snapper Rocks is known as one of the world's best places to surf due to its custom-built sandbar that makes one of the longest point breaks in the world. Apart from Kelly Slater (USA), Gabriel Medina (BRA) and last year's winner Filipe Toledo (BRA), past Quicksilver champions have been native Australians like Taj Burrow, Mick Fanning and Joel Parkinson.
Drug Aware Margaret River Pro
Held during one of the peak months for swells at Margaret River, the Drug Aware Margaret River Pro is the third event in the WSL's Championship Pro Tour. Located in the Indian Waters of Western Australia, Margaret River is an expansive beach with a variety of breaks and some of the most notable are Surfers Point, Cowaramup Bay and Injidup. Surfer's Point which is usually a focal point of the tournament has both left-hand and right-hand reef breaks that produce big, open face waves.
Rio Pro
Following the Drug Aware Margaret River Pro, is the Rio Pro in Rio De Janeiro, Brazil scheduled for May 10-21.  Taking place at Barra Da Tijuca, this spot is known for consistent waves year-round. As the location where Kerry Slater was lost behind the curtain and made a finish that got him a unanimous 10 from the judges in 2007 — everyone is always excited to see what happens here. 
Some of the past Rio's Tour includes Jordy Smith (ZAF) in 2013, Michael Bourez (PYF) in 2014, and the current defending champion is Filipe Toledo (BRA). The Rio Women's Pro has seen stars like Australia's Tyler Wright and Sally Fitzgibbons win in 2013 and 2014 respectively as well as the current defending champion Courtney Conlogue of the USA.
2016 Pro Championship Tour Jeep Leaderboard — Preseason
The current top three surfers on the Jeep Leaderboard are Adriano De Souza (BRA) in first place, followed by Mick Fanning (AUS), and Gabriel Medina (BRA) comes 3rd. Women's rankings have  Carissa Moore (HAW) at the top followed by Courtney Conlogue (USA) and then Sally Fitzgibbons (AUS).
South Florida Adventures
Looking for some adventures in South Florida? We're on top of it, stay tuned to our Hollywood Chrysler Jeep blog to learn about local and statewide events that will feed your adventuresome soul.