How Chrysler Hopes to Win Over SUV Customers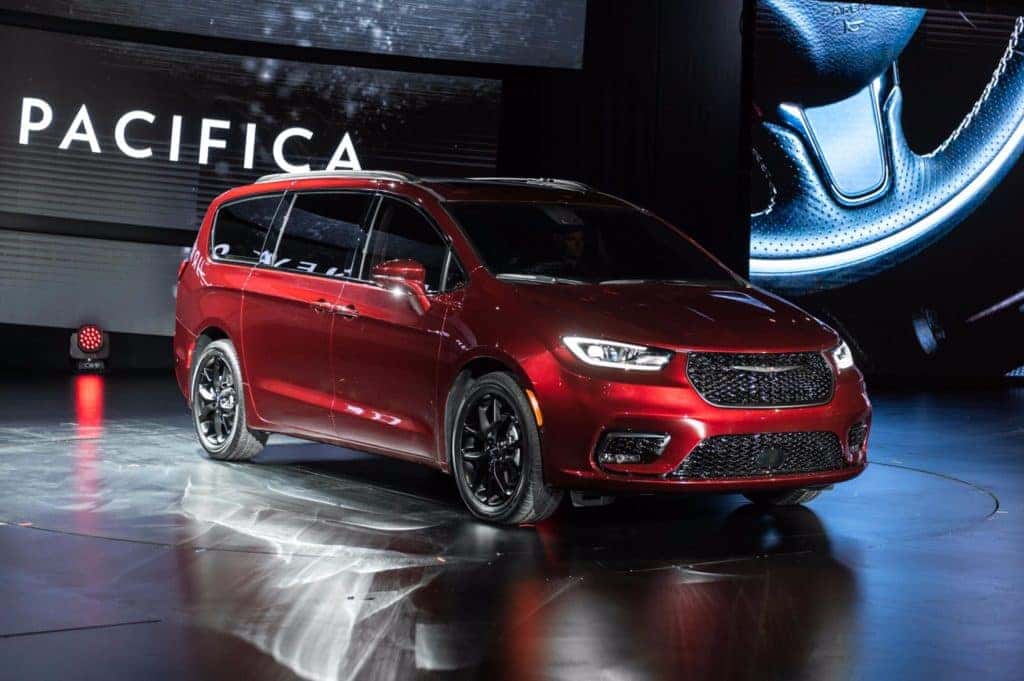 Chrysler is dedicated to boosting minivan sales and it hopes to accomplish that feat with a brand new strategy. The brand's golden child, the Chrysler Pacifica model, is making news as Fiat Chrysler Automobiles (FCA) opted to make this people mover more like a sport utility vehicle. The 2021 Chrysler Pacifica just debuted at the 2020 Chicago Auto Show, introducing a new Pinnacle trim. The latest iteration of the Pacifica was designed to be more like an SUV and less of a minivan, a "premium people mover that offers a modern living room on wheels loaded with luxury features and content," according to Chrysler.  
FCA hopes that this latest crossover-esque appeal will jolt Pacifica sales when compared to the previous year. Tim Kuniskis, the global head of Alfa Romeo and FCA's passenger car brands in North America, detailed how Chrysler pioneered the minivan segment 37 years ago and highlighted what FCA understands about the segment that other brands do not. "We have a pretty good idea what those customers are looking for. We have a nice tool chest of all kinds of content to help make their lives easier," said Kuniskis at FCA's headquarters in Auburn Hills, Michigan. 
FCA is hoping to redirect prospective buyers of utility vehicles to a Chrysler minivan, such as the 2021 Pacifica, instead. All-wheel-drive is Chrysler's key in this strategy. "Capability is one thing (customers have) been asking us for forever, so we're going to give them that," Kuniskis said. Chrysler noted that the 2021 Pacifica will be the only vehicle to offer all-wheel-drive and Stow 'n Go seating together. Additionally, Chrysler also clarified that all-wheel-drive is available only in gas, not in the hybrid variant. All-wheel-drive is also available on the 2020 Pacifica Launch Edition, scheduled to arrive in dealer lots later this year (2020). 
The 2021 Pacifica will come in four different trims — Touring, Touring L, Limited, and Pinnacle. The engine under the hood remains the same Pentastar V6 that's powering the current Chrysler Pacifica and is mated to a nine-speed automatic transmission. The Pacifica Hybrid offers buyers more than 80 miles per gallon when in "all-electric" mode, as well as an "all-electric range of more than 30 miles and a combined total range of more than 500 miles," according to FCA. 
Chrysler will begin allowing orders for the 2021 Pacifica in the third quarter of this year, with minivans programmed to arrive in showrooms during the fourth quarter. The 2020 Pacifica Launch Edition is scheduled to open for dealer orders in the second quarter of 2020 and will arrive in showrooms late in the same quarter, according to FCA. Pricing for the 2021 Pacifica has not been released as of yet. The 2021 Pacifica offers more than 116 standard and available safety and security features, including pedestrian automatic emergency braking and LED lights. 
Although the revamped 2021 model is not available as of yet, that doesn't mean that the current 2020 Pacifica model is not up to par. Visit us at Hollywood Chrysler Jeep and explore the 2020 Chrysler Pacifica. Follow Hollywood Chrysler Jeep on social media to stay up to date with the latest Chrysler news. 
Photo Source/Copyright: AutoBlog