How Jeep and Chrysler Rocked in 2018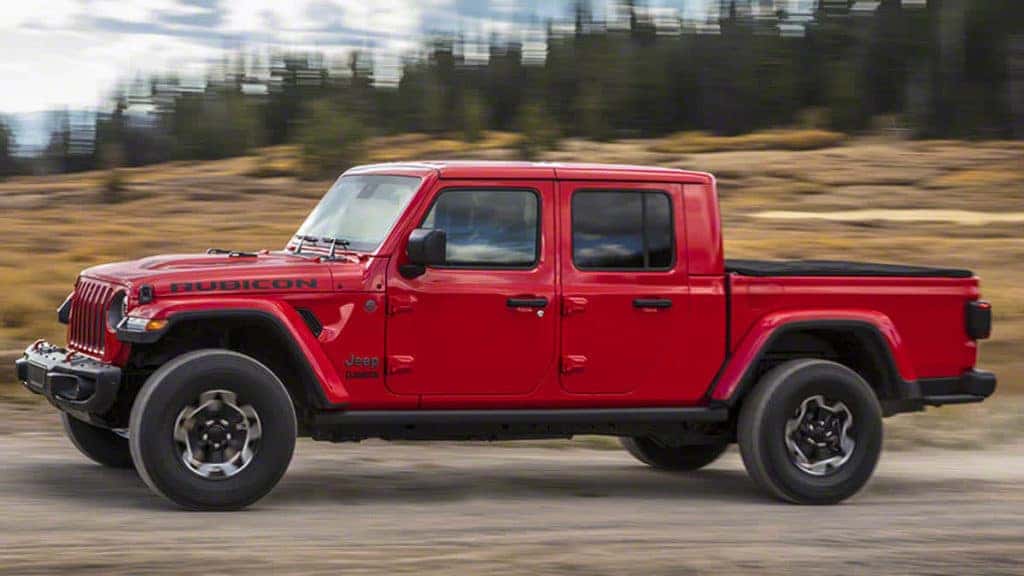 Throughout 2018 Chrysler and Jeep have been busy perfecting their individual lineups, winning awards, and releasing new models. Here at Hollywood Chrysler Jeep we've compiled a list of this year's top news stories as we look forward to what 2019 will bring to these brands.
New Model Debuts
The 2020 Jeep Gladiator that debuted back in November at the 2018 L.A. Auto Show is the only new model added to either brand's lineup this year. Heralded as the "most capable midsize truck ever" and "the ultimate vehicle for any outdoor adventure," the Gladiator is a Wrangler-inspired pickup truck that's intended to be extremely functional for both work and play. Mopar already offers over 200 parts and accessories for those interested in customizing their Gladiator pickup even though the truck won't officially roll across dealer lots until the Spring of 2019. It's better to get a head start we say! As far as vehicle improvements go, only the entry-level Jeep Renegade received a slight overhaul complete with a brand new 1.3-liter turbocharged four-cylinder engine that's paired with a nine-speed automatic transmission.
Chrysler had no significant changes other than a few features now being standard on the 2019 Pacifica and Pacifica Hybrid, while Fiat Chrysler Automobiles (FCA) remained quiet about the fate of the Chrysler 300. Industry experts suspect that the 300 model will be discontinued as Chrysler makes its final transition into a people mover brand – experts believe the brand's latest concept vehicles indicate the direction they're aiming to go in.
Waymo
It might feel surreal for some to associate autonomous driving technology with none other than the Chrysler Pacifica, but a long, good look at its features and capabilities is enough to convince any non-believer that Waymo made the right choice when choosing that model as its prototype. Initially approved to begin testing autonomous driving tech earlier in the Spring of 2018, Waymo, a company that spun off of Google's self-driving project, aimed for a soft-launch of their driverless ride-hailing service by the end of the year (a goal they accomplished). Chrysler has been endlessly critiqued for their lack of innovation in the autonomous driving field, but it turns out they may have the winning strategy thanks to the partnership with Waymo. In exchange for the prototype (60,000+ Chrysler Pacifica Hybrid minivans purchased so far to be exact), Chrysler will be allowed to license the autonomous driving tech when testing and any possible regulations that may loom on the horizon are complete.
Awards
Awards and accolades overflowed for both brands in 2018, with the Pacifica racking up the most praise. In February of 2018 Cars.com named the Pacifica "Family Car of the Year", while Consumer Guide Automotive also named the Pacifica as the "Best Family Vehicle" and "Minivan Best Buy" for the third consecutive year. AutoPacific, Inc chose the Chrysler 300 as the "Best-in-Class Ideal Large Car" and the Jeep Cherokee as the "Best-in-Class Ideal Mid-Size SUV" award recipient. The Grand Cherokee continues to live up to its tagline as the "The Most Awarded SUV Ever," while the Wrangler reigns supreme when it comes to being one of the SUVs with the highest residual value.
The Future
A rumored inline-six engine appears to be in the works for FCA as the automaker looks to rejuvenate its classic 3.6-liter Pentastar engine that powers many of the current models. 2018 was also a momentous year for FCA as a whole because they unveiled their massive five-year plan that's intended to electrify almost all of the FCA lineup as emissions standards shift across the globe – all while revamping their Chelsea Proving Grounds in Michigan for further autonomous driving tests. As for the Jeep brand itself, rumor has it that a Grand Wagoneer Trackhawk, a plug-in Wrangler, a seven-seater Grand Cherokee, and a diesel-powered Wrangler are all in the pipeline.
Never miss a beat when it comes to Jeep and Chrysler news in the new year – follow Hollywood Chrysler Jeep on social media.

Photo Source/Copyright: Jeep