How Jeep Keeps the Grand Cherokee Fresh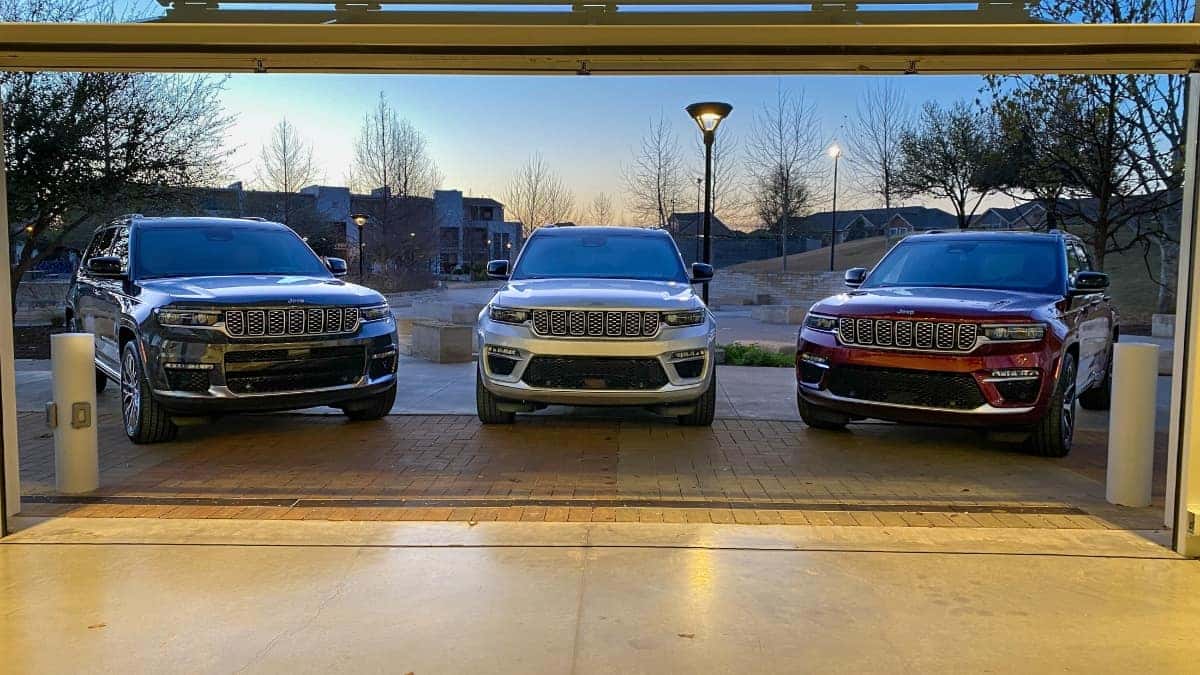 In the everchanging automotive landscape, keeping new cars attractive with up and coming features is part of the game as consumers require periodic refreshes on models in order to make them more attractive to buyers. Sometimes, bold changes are a miss with potential buyers, but fortunately for the all-new Jeep Grand Cherokee, that isn't the case. Jeep hit the mark with its redesigned Grand Cherokee model and here are three reasons why the model's a hit with buyers according to Consumer Reports. 
The Jeep brand is synonymous with performance, so it's hard to envision a single Jeeper for whom performance isn't important. The new Grand Cherokee prioritizes performance thanks to several powertrain options. The entry-level Grand Cherokee is powered by a 293-horsepower, 3.6-liter V6 engine that hauls up to 6,200 pounds. Buyers can also opt for a 5.7-liter V8 that hauls 7,200 pounds to the tune of 357 horsepower. Additionally, Jeep offers buyers a plug-in hybrid option with a turbocharged 2.0-liter powerplant that generates 375 horsepower and 470 lb-ft of torque. Rear-wheel drive is standard on the 2022 Jeep Grand Cherokee, but Jeep is all about performance and there are three other four-wheel drive systems to choose from as well. 
In the midsize SUV segment, where Jeep reigns supreme, these numbers are considered more than competitive. According to Consumer Reports and its survey feedback, the Jeep Grand Cherokee handles really well, with drivers citing the powertrain is smooth and has minimal engine output noise. Recent enhancements, such as front and rear independent suspensions, are responsible for helping the Grand Cherokee tackle uneven surfaces without jolting or loudly transmitting tire impact. Jeep also offers buyers an optional air suspension that raises the vehicle as high as 11.13 inches, in case they need to handle even more aggressive terrain. 
The biggest changes on the 2022 Grand Cherokee that keep the model fresh are interior design changes. Not only did Jeep make huge strides when it comes to materials and overall quality, the automaker made immense improvements to its technology as well. Buyers can find a new infotainment system courtesy of the latest Uconnect software, as well as a digital gauge cluster, and even a third infotainment screen for the front passenger. Audiophiles are sure to love the optional, high-fidelity, 19-speaker McIntosh sound system as well. A lot of the latest advanced safety tech features are also standard on the Grand Cherokee, with Adaptive Cruise Control, Lane Departure Warning, Lane Keep Assist and the like included on every model regardless of trim. With seating for up to five passengers and a cargo area with over 37.7 cubic feet of space, it's hard to see how the Grand Cherokee could be considered anything less than a well-rounded midsize SUV. 
Explore the current 2022 Grand Cherokee  alongside The Jeep Experts here at Hollywood Chrysler Jeep. Check out the latest offerings from the Jeep inventory and schedule your test drive today. Follow Hollywood Chrysler Jeep on social media to stay up to date with the latest Jeep news and offers. 
Photo Source/Copyright: Stellantis