How to Wash Your Jeep Like a Pro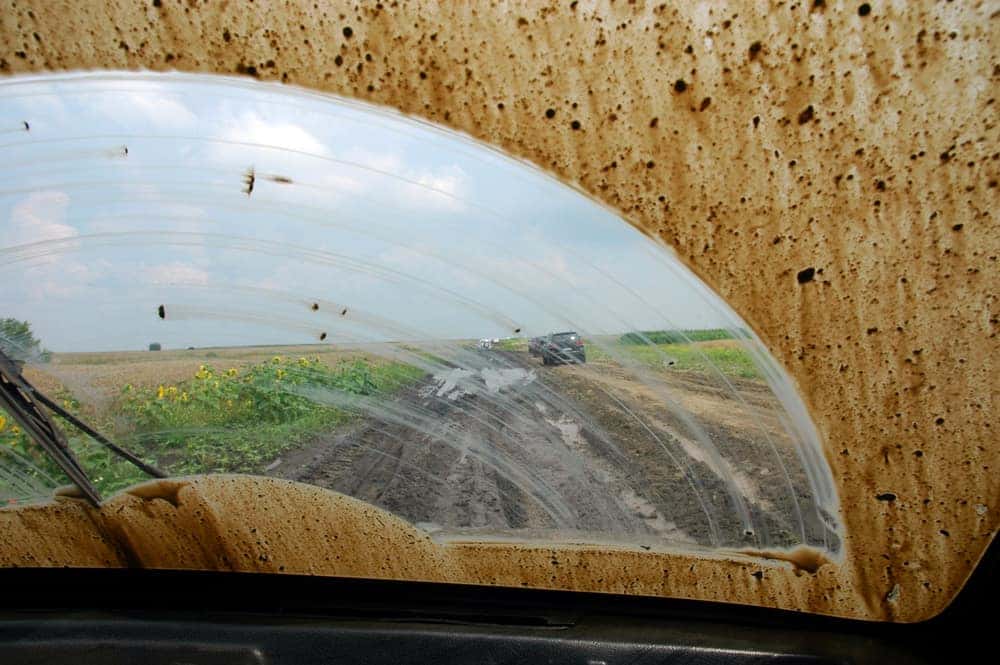 They say cleanliness is next to godliness and this holds true for our beloved vehicles as well. Here at Hollywood Chrysler Jeep, we know Jeep fans love to get their Jeeps dirty, and after a day spent exploring, cleaning should definitely be on a Jeepers list of things to do.
Keeping a Jeep clean not only keeps a ride looking nice between off-road adventures, but it is also essential in terms of the cosmetic care and maintenance of your Jeep. And we know that Jeeps present unique challenges in terms of cleaning due to a variety of reasons like body fasteners, latches, hinges, aftermarket accessories, and textured hard and soft tops, to name a few. But whether it's mudding, traversing the Moab trails in Utah, climbing rocks and trees in the woods, or riding through the sands of South Florida beaches, we have some great advice on how to thoroughly and properly clean your Jeep.
Time
How long you wait to wash your car is definitely important, especially if mudding is your thing. Remember, mud is different depending on where you are driving. It could be thick like wet concrete or thin and watery. Regardless of the type of mud you've been in, the sooner you wash it, the easier and faster it will come off. As appealing as it may seem to trot around town in your off-road remnants, take it from us … the sooner you clean the better it will be. And in case you're ever thinking of trading your Jeep in, remember that a nicer finish may help increase that offer!
Washing
Jeep enthusiasts should learn the benefits of a pressure washer. If you have the money and space to keep a pressure washer, you should absolutely invest in one. Be careful though, because a pressure washer with a PSI that's too powerful could damage the paint, so act accordingly and keep that in mind while washing your car. If you don't own a pressure washer, a DIY car wash is great because their hoses tend to be higher pressure than a typical garden hose. To get that extra dirt, mud, sand and off-road debris off, you'll sure need to apply some pressure.
Those hard to reach spots can be particularly tricky. Wheels, tires, undercarriage, wheel wells, and engine compartments can be a little harder to get to. Again, this is where a pressure washer can be beneficial to Jeep owners. However, remember to wash your Jeep from top to bottom! The dirtiest part of any car is often closest to the ground, so you don't want to bring all the dirt to the top by washing from the bottom to the top.
Also, don't neglect the radiator. Mud, dirt, and dust are quite skilled at finding their way into those little vents, and in some cases it can lead to overheating. The same goes for your wheels. If you get layers of mud caked to your wheels it might lead to your wheel going out of balance and cause shaking at high speeds. As for the engine compartment, depending on the age of the vehicle there may be a number of important electronics underneath the hood, so be mindful before you start spraying. Some dealers actually recommend steam cleaning underneath the hood and covering electronics with plastic bags, while other owners simply use a hose, brush, and towel to carefully clean.
**Remember to wash your car in the shade. This will keep whatever car shampoo you use from drying on the car before you are able to rinse it off and will also eliminate the possibility of sunspots. For the best results wash your Jeep on a calm day because a slight breeze can kick up dirt and debris, causing abrasions when rubbed between a towel and the vehicle finish.
Drying
Yes, there is a wrong way to dry a car. First, you need the correct tool to dry. Most car owners recommend either a waffle weave microfiber towel or an air blower. The microfiber towels are the cheapest, quickest, and easiest way to dry your car. Remember to gently apply pressure to dry the surface and wring out your towel often so you don't leave dirt marks. There's no need to rub the surface of the vehicle – you're just trying to pick up the bulk of the water. If necessary, use a second towle to go over the remaining water streaks or droplets.
The advantage of an air blower to dry your car is you can get in between vents, ducts, under emblems, the front grill and deep in your wheels with less effort than using a towel. You may already have a leaf blower in the garage. You don't need anything special in addition to what you might already have. Not only will it help remove that hard to get to water, it will make the job of drying much easier and you will use fewer towels.
Interior
Again, an air blower could work to get a lot of the dirt and dust out of the lining of the seats and out of hard to reach places. In terms of the seats, however – water, soap, and an interior cleaner work best. If you have leather seats, a good leather wipe will do fine. For cloth, seat shampoo, water, and a microfiber towel. There are many interior products to choose from so be sure to find the right ones. Usually scent-free helps to maintain your car's original smell, but if you are a pet owner, than maybe scented wipes would be your best bet.
Waxing
Now's your time to shine! A proper wax job can be the difference between a regular car wash and one that looks like it was done by a professional detailer. Not having a general idea of how to apply wax can often cause a myriad or problems that may result in stains, or excess wax build up in every crack. Thanks to modern science, we no longer have to deal with that old-school carnauba wax. The hybrid blends of natural and synthetic ingredients are the best combination of benefits and practicality. Now all you need to do is apply a thin layer of wax to your dried vehicle, buff that coat, apply another layer, and wipe that last coat off with a microfiber towel. Remember to check the label on whatever wax you choose to use to see how long you should wait before applying a second coat of wax.
If you end up with streaks or an uneven shine, rest assured! A quick detail spray should fix that right up and you'll be shining bright in to time.
Again, we all know that it's fun to ride around town showing our freshly added earth elements. It's a mark of pride and a symbol of accomplishment. Something that often separates Jeep owners from the rest. But leaving your Jeep dirty and unwashed can present far more problems than just aesthetic. From unbalanced wheels, to mud and dirt in the radiator, to stained seats and overheating, maintaining the cleanliness of your Jeep is important not only to make sure that Jeep keeps turning heads, but for your general safety as well.
If you've got muddin' on the mind or any other off-road excursions that you've been dreaming of, come visit our awesome inventory of Jeeps. We've got everything to get you started on your road to adventure.