Introducing Chrysler's First PacifiPuppy, Foley!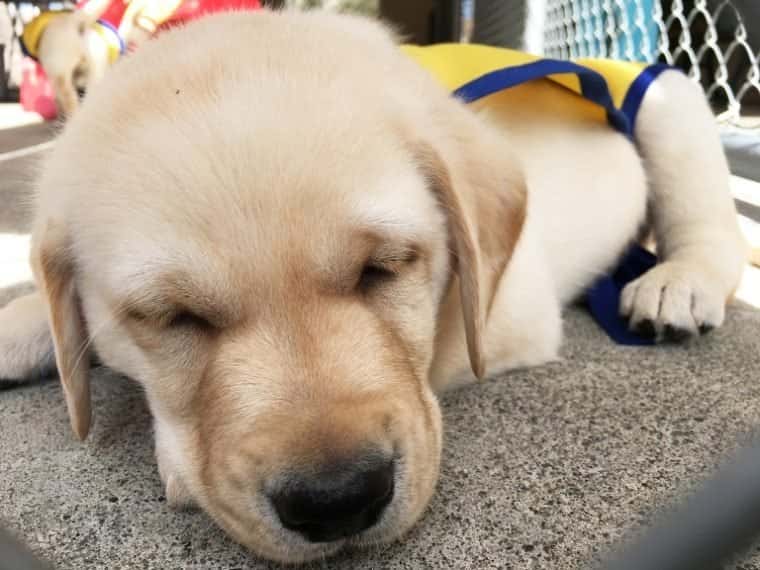 Chrysler recently launched their partnership with BraunAbility to create affordable and user friendly wheelchair accessible Pacifica vehicles. Now, Chrysler has another partnership and this one with Canine Companions for Independence, an organization dedicated to raising awareness about service dogs in addition to training new service dogs.
Chrysler and Canine Companions for Independence have adopted the PacifiPuppy, a cute little golden retriever/ lab mix pup named Foley, who is the face of the joint initiative called the "Give a Dog a Job" campaign.
The Give a Dog a Job campaign is a fundraising and awareness campaign that helps place trained service dogs with adults, children and veterans with disabilities. To help people connect and understand the type of training and skills service dogs learn, Foley will be filmed during the two-year process. Fans and followers will be able to see everything from training classes to vet visits and interact with Foley along the way.
Foley may be the first official PacifiPuppy, but there will be more along the way. Follow us on Facebook and Twitter to learn more about and keep up with Foley along the way as well as the introduction of other dogs and more information regarding the campaign.

If you are interested in supporting the Chrysler brand that is making all of this happen, check out our entire inventory of Chrysler vehicles at Hollywood Chrysler Jeep here.