Introducing the All-new 2022 Wagoneer and Grand Wagoneer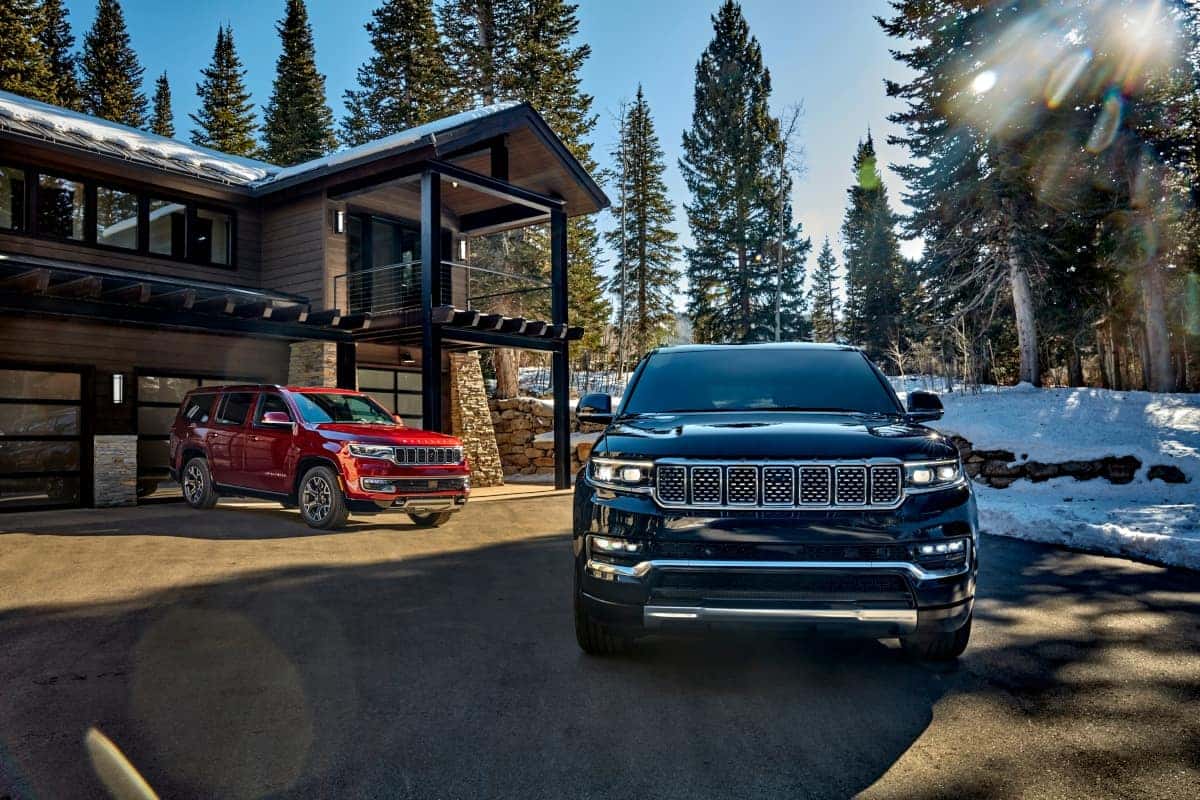 A Jeep classic is back and better than ever for the first time in 30 years. Customers seeking a premium American SUV experience should look no further than the all-new 2022 Wagoneer and Grand Wagoneer models. The return of the Wagoneer nameplate marks the foundation of a current-day premium extension of the Jeep brand. The 2022 Wagoneer has a starting U.S. MSRP of $57,995 (plus destination fee), while the 2022 Grand Wagoneer has a starting U.S. MSRP of $86,995 (plus destination fee). Prospective buyers should know ordering opens with 12 available and pre-configured models and trims. Reservations are currently being taken on Wagoneer.com, where interested parties are asked to select a dealer and place a $500 initial deposit. Once the initial order is placed, buyers will be connected with a new concierge at the recently-established Wagoneer Client Service to make sure the car-buying experience is nothing but seamless.
"Wagoneer and Grand Wagoneer customers expect a premium product, and they expect top-notch customer service. Wagoneer and Grand Wagoneer really excel at both. We're delivering American premium at its finest, supported by a unique sales and service experience through our new Wagoneer Client Services," said Christian Meunier, Jeep Brand Chief Executive.
The 2022 Wagoner arrives in U.S. dealerships in the second half of 2021. Instead of traditional trims, Jeep opted for luxurious "Series," including Series I (late availability), Series II, and Series III. The Grand Wagoneer comes in Series I, Series II, Series III, and a top-tier Obsidian Series.
Wagoneer
Wagoneer isn't just the latest Jeep vehicle, more importantly, it's the embodiment of Jeep's premium extension of its brand all while pushing the Jeep legacy a little further. Built on a solid base of premium American craftsmanship, with legendary 4×4 capability, stellar customer service, and all while offering new levels of comfort, the 2022 Wagoneer redefines what luxurious full-size SUVs mean going forward — especially with a new standard of sophistication and overall authenticity that's hard to beat. Modern mobility demands modern solutions and Jeep is going above and beyond with its capable and innovative vehicles that ooze authenticity and increasingly redefine luxury standards in their respective segments. Premium design cues give way to an experienced, capable, innovative, and distinctive SUV that's sure to captivate a successful array of clientele.
Setting the Standard
Determined to redefine the next generation of American luxury and automotive icons, the all-new Wagoneer builds on an original premium SUV feel with bonafide SUV credentials. Powerful powertrain combinations help the models stand out even more, starting with a 5.7-liter V8 as the standard on the Wagoneer, while a 6.4-liter V8 engine is standard on the Grand Wagoneer. Premium driving dynamics and composed capability round out the Wagoneer and Grand Wagoneer. Grand Wagoneer models exude American refinement with an interior that's elegant and for the first time ever Jeep offers a vehicle with a spacious third row and seating up to eight. Buyers can expect not only the latest Uconnect infotainment system, complete with an all-new head-up display, 75 inches of total screen surfaces, 360-degree surround view and night vision cameras, and the automotive industry's most advanced McIntosh audio system that takes cabin sound to new heights, all offering an unparalleled selection of premium interior features.
Wagoneer Client Services
Prospective buyers who want to know more about getting behind the wheel of a brand-new 2022 Wagoneer or Grand Wagoneer can visit Wagoneer.com, select Hollywood Chrysler Jeep as the dealer of choice, and place a $500 deposit to hold their reservation. Once that process is complete, a Wagoneer concierge will reach out to immediately begin the order process, provide vehicle updates along the way, and assist buyers with any dealer interactions. Once the customer receives their vehicle, Wagoneer Client Services will continue its support via a VIP helpline.
Wagoneer Client Services include:
24/7 concierge support and roadside assistance via phone or online chat
No charge equivalent service loaner
Trip interruption coverage
VIP access to select, exclusive Jeep brand events
Worry-free maintenance at Jeep dealerships, including oil changes and tire rotations
Interior and exterior vehicle cleaning and a full tank of fuel when serviced
Vehicle pick up/delivery for service
Complimentary Wi-Fi and phone charging station
Have lingering questions about the all-new Wagoneer and Grand Wagoneer? Reach out to The Jeep Experts at Hollywood Chrysler Jeep via social media.
Photo Source/Copyright: Stellantis