Is Chrysler Bringing Back a More Powerful Chrysler 300 SRT?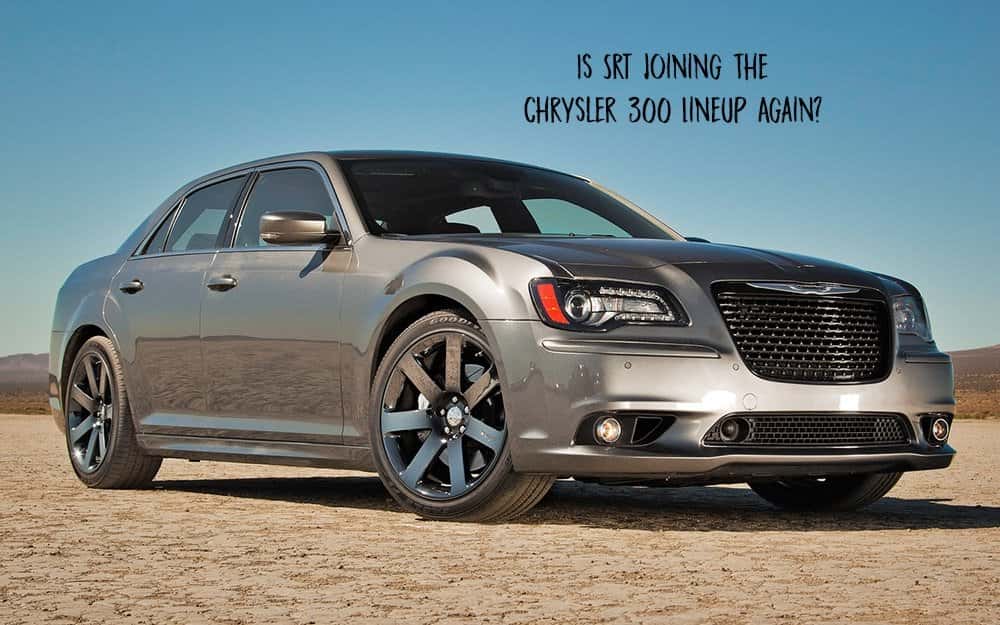 If AutoGuide's recent speculation piece about the possibility of a Chrysler 300 SRT Hellcat model is true, there's no telling what FCA may do next. With FCA's debuts of several high-performance sedans and SUVs this year, like the Jeep Grand Cherokee Trackhawk, Dodge Durango SRT and Dodge Challenger SRT Demon, it almost seems that FCA is transitioning to become a performance car brand and that would seem particularly true if they also brought SRT performance back to the Chrysler 300 lineup.
According to AutoGuide, a Chrysler 300 SRT has been spied and the photographer of the spy photos claims that the 300 SRT model isn't equipped with the 6.4L HEMI V8 engine that powered the 300 SRT that was produced until 2014, but that it is equipped with SRT's 707-horsepower supercharged 6.2L HEMI SRT Hellcat V8 engine.
While the photographer's claim that the SRT Hellcat engine is a guess based off watching the vehicle for sometime, the photos of the spied car do show that the 300 SRT model has wider fender flares and it is fitted with P315/40R18 wheels and tires, which are the same wheels and tires on the Challenger SRT Demon.
The idea isn't too far fetched. Though Chrysler ended production of the Chrysler 300 SRT in the U.S. a few years ago the model is still produced in the Middle East.
Would you want a new Chrysler 300 SRT if Chrysler started producing them again? Let us know on our social media. If you're interested in buying a new Chrysler 300 now, check out our inventory online here.