Jeep 75th Anniversary Special-Edition Vehicles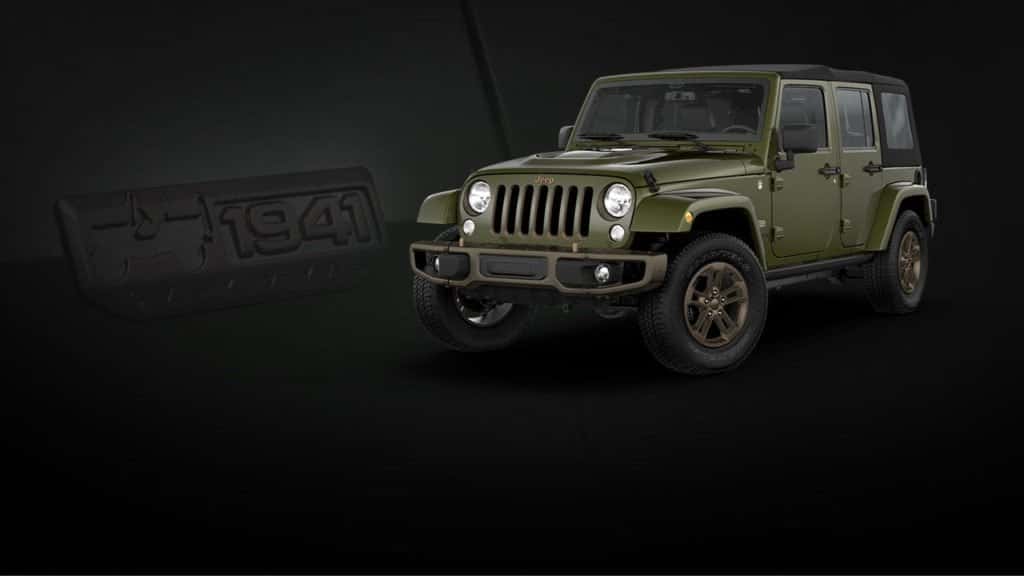 If you haven't checked out the 75th anniversary special edition Jeep models, we recommend you take a look. Jeep did a great job of including the classic Jeep feel, along with the new Jeep technology and style. All nine Jeep vehicles have been available to order in the anniversary special edition since the beginning of 2016.
The main aspect of the vehicle that brings back the old Jeep feel, is the exterior features. Jeep incorporated the classic army Jeep color, along with bronze highlights on the wheels, jeep logo, and front bumper. In addition to the colors, Jeep also channels the 75th anniversary experience with the Jeep 1941 logo. The special logo is displayed on both the outside and inside of Jeep special edition vehicles. More information can be found here.
Jeep's have certainly changed a lot over the years. But, they have been able to maintain a strong, rugged image. Prices for these special edition vehicles begin at $40,000. There are still some new 75th edition vehicles for sale, and used ones are starting to be sold as well.  
Visit Hollywood Chrysler Jeep to get your own special edition Jeep while you can! There is a limited supply of the special edition Jeep being sold here.