Jeep Accelerates its Electrification Plans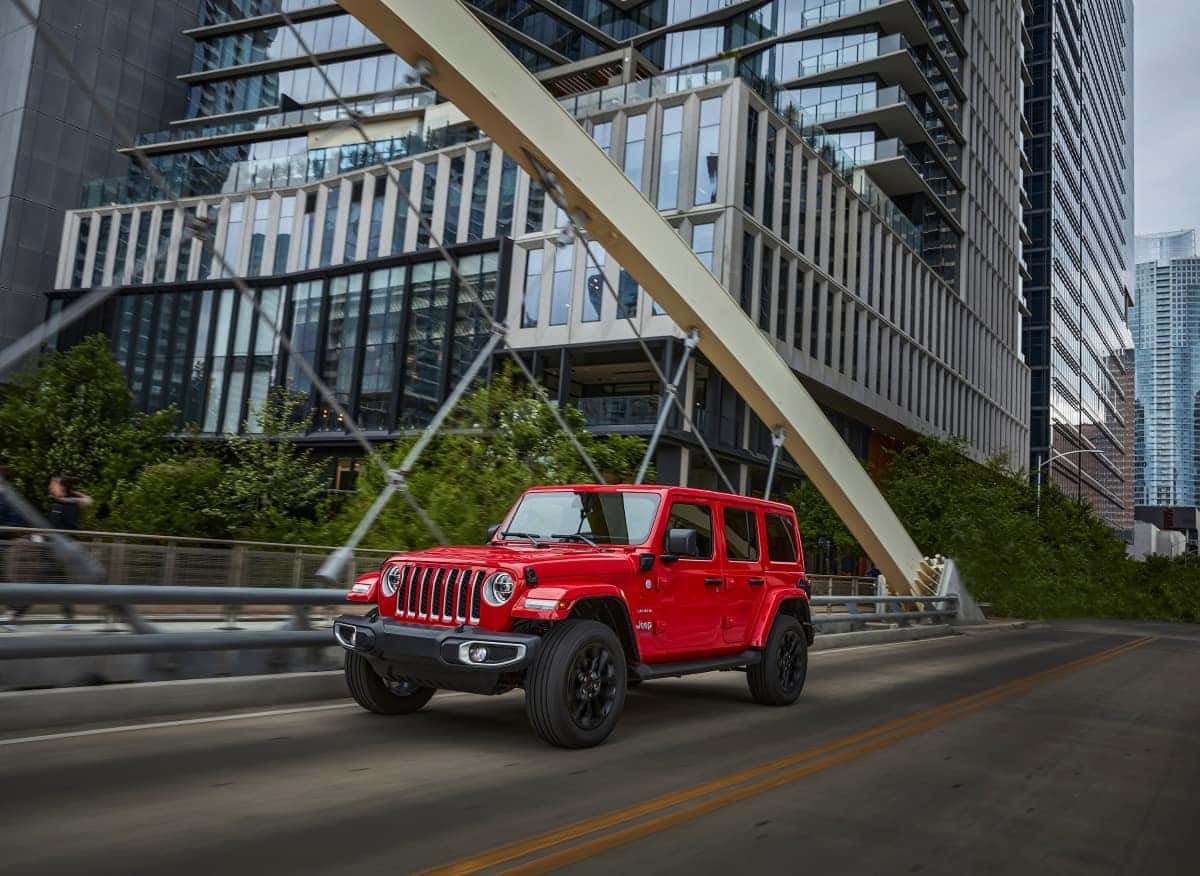 .
What a difference a few years makers, as it was only a few years ago when the late Sergio Marchionne — then CEO of FCA (present-day Stellantis & parent company of both Chrysler and Jeep) — pleaded with customers not to purchase one of the automaker's first hybrid offerings because the vehicles just weren't profitable. These days, thanks to the fast-changing public opinion regarding electric vehicles, automakers appear to be working a little faster towards the goal of electrification. According to Forbes, Stellantis (parent company of Chrysler, Dodge, Jeep, Ram, FIAT, Alfa Romeo to name a few), is quietly working its way up an assortment of electrified lineups Stellantis will offer six all-electric models as a minimum, with additional plug-in hybrid vehicles also available. 
Electrification Under Stellantis is a Priority
Stellantis has vowed that each brand under its conglomerate will offer some form of an electrified powertrain. Insiders claim the world's third-largest automaker has several electric offerings in the works, including an all-electric pickup and what's purported to be the fastest muscle car ever from Dodge, along with some impressive offerings from Jeep that are said to live in harmony with the environment. With electric propulsion on the brain,  Stellantis is looking to catch up to other automakers that are already making waves in the electric segment. In fact, until the recent launch of the Wrangler 4xe, American automakers under Stellantis only offered a single plug-based model of its Chrysler Pacifica Hybrid. 
Upcoming Jeep Grand Cherokee Has a Plug-In Hybrid Variant in the Works
The Jeep Grand Cherokee Hybrid is in the works as a new mix of plug-ins and all-electric vehicles are scheduled to debut. Stellantis is expected to give the automotive media a closer look at its electrification plans during an event scheduled for July 8 (2021). During a preview for the upcoming Jeep Grand Cherokee L Jeep boss, Jim Morrison said "We're going to be the greenest SUV brand on the planet." Clearly, Jeep has very specific goals in mind for its electrification process. How the brand combines electrification with its reputation for being outdoorsy remains to be seen. 
Executives have plenty of reasons to be excited about electrification. The Wrangler officially had its best sales month to date in May (2021), with over 25,000 units delivered. The all-new 4xe variant accounted for 20.1% of that total. Additionally, the 4xe is now considered the best-selling plug-in model in the U.S., dethroning the long-selling Prius Prime. Jeep is expected to reveal additional electrified models soon, a portfolio that'll eventually include the brand's first-ever fully electric model. 
Visit The Jeep Experts at Hollywood Chrysler Jeep to learn more about Jeep's latest products. Experience the all-new Wrangler 4xe at Hollywood Chrysler Jeep and see what all the buzz is about. Follow Hollywood Chrysler Jeep on social media to stay up to date on the latest Jeep news and offers.
Photo Source/Copyright: Stellantis