Jeep Badge of Honor Program Expanded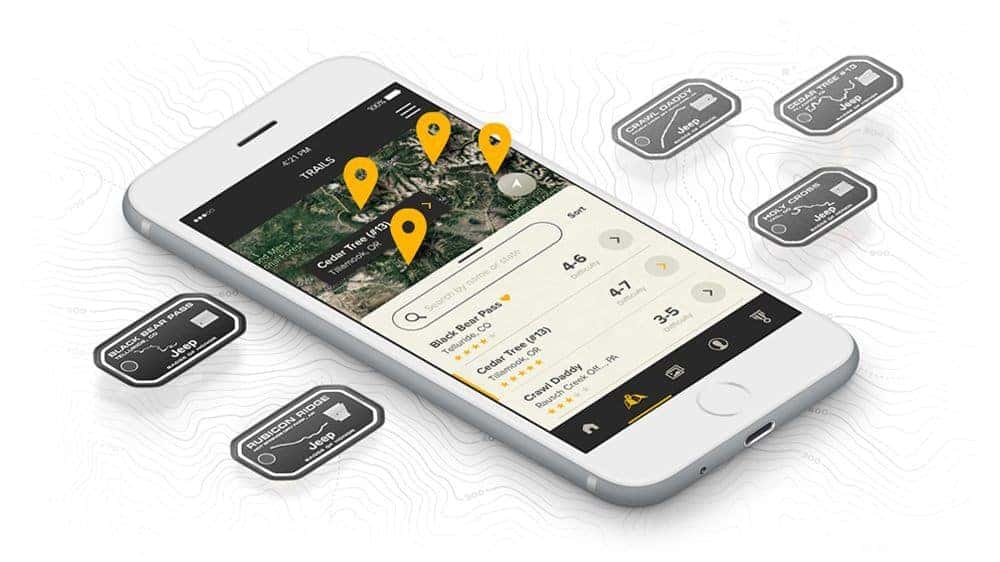 Jeep announced it's expanding its ongoing Badge of Honor program via its mobile app. The program, created in 2013, rewards Jeep enthusiasts who complete various off-road trails as they conquer them with physical badges. Enthusiasts enjoy the Badge of Honor program because not only does it reward them for conquering paths unknown, it also helps them put their vehicles to the test and have fun while they're at it. The program's expansion includes several new trails, including: Tread Lightly! Four Wheel Drive Way in Florida, Northwest OHV Park in Texas, and Bearwallow in West Virginia. After the addition of these three new trails, Jeep's Badge of Honor program offers enthusiasts a total of 56 trails nationwide, including the famed Rubicon Trail in California, Imogene Pass in Colorado, and Hell's Revenge in Moab, Utah.
"We created the Badge of Honor program as a fun way to interact with our loyal off-road Jeep enthusiasts, allowing them to do what they love most and earn unique trail badges for their vehicles. The program has really taken off and we often see Jeep vehicles with many different badges that represent conquered trails around the country. With continued program interest, we've expanded the Badge of Honor mobile app with many new features our customers will enjoy," said Jim Morrison, Head of Jeep Brand — FCA North America.
Some of the new and enhanced Badge of Honor features include:
A trail check-in system
Ability to make physical badge requests
Improved and detailed trail information and highlights along with the addition of trail difficulty ratings
Improved directions to and from Badge of Honor trails
Ability to upload and share pictures from various trails, including with other enthusiasts in the Badge of Honor community
Seven new trails
Additionally, Jeep also requested direct feedback from enthusiasts in the past and implemented their suggestions. The app now has added features that include:
Members can suggest a trail
Designated area for all-new trails
Enhanced community engagement efforts, including information on official Jeep events
The ability to automatically share Badge of Honor accomplishments on social media
User profiles are now very detailed and offer enthusiasts the ability to add and share personal vehicle information and modifications, further honing in on the sense of community
Jeep enthusiasts who are new and unfamiliar with the off-roading world can visit the Off-Roading 101 section of the app that includes the history of off-roading, off-roading basics, information on how to deal with varied types of off-road terrain, important safety reminders, and Jeep Trail ratings. Trails offered on the app offer variety, ranging from trails easy enough for a novice, to more difficult terrain better suited to an expert trail guide. No matter the terrain or challenges, Jeep is offering outdoor accessibility to everyone via its Badge of Honor program.
Visit The Jeep Experts at Hollywood Chrysler Jeep and open the door to Jeep's Badge of Honor program. Check out our 2020 Jeep Wrangler inventory and schedule your test drive today. Want to hit the trails in tip-top shape? You'll be happy to learn that The Jeep Experts specialize in lifted and modified Jeeps and are here to help take your vehicle to the next level. Follow Hollywood Chrysler Jeep on social media to stay up to date with the latest Jeep news and offers.
Photo Source/Copyright: Jeep