Jeep Badge of Honor Program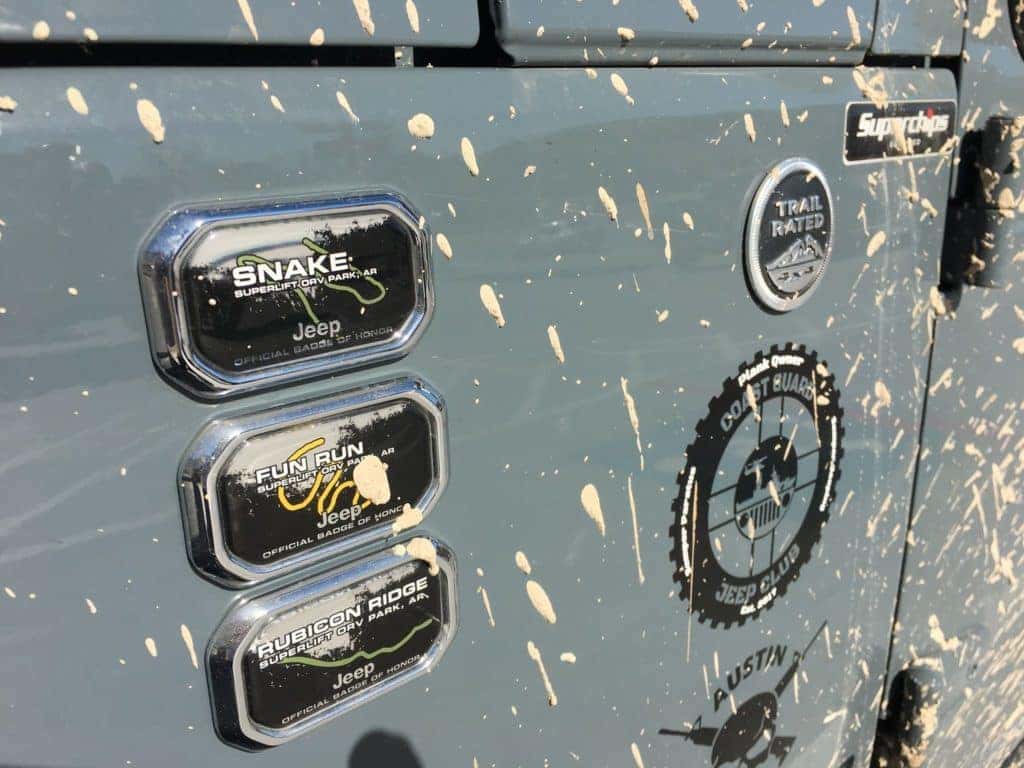 Owning a Jeep® Wrangler is the easiest way to join what feels like an exclusive club, but the brand goes above and beyond to deliver for their customers and their experiences. Besides manufacturing efficient, durable, and adventurous vehicles, the Jeep brand offers other extra incentives like the Jeep Badge of Honor Program to help owners truly experience the prowess of their vehicles. Readers may be wondering if the Badge of Honor Program is some sort of secretive club, and given the amount of Jeepers that don't know it exists, it's easy to understand why they would think that.
Essentially an app for iPhones and Androids, the Badge of Honor Program allows Jeepers to discover trails, earn hard badges, and engage with other Jeepers online as part of an official community. It feels much like joining an exclusive off-roading club according to existing members. This program is the only official off-road program that's developed, owned, and operated by the Jeep brand and Fiat Chrysler Automobiles (FCA) – it should also go without saying that it's available to Jeep owners only.
As of April 2018, Jeep has only designated 49 Badge of Honor trails out of the thousands of legal off-road trails that exist in the U.S. Although Jeep does not make their designation criteria public, experienced off-roaders think that Jeep selects trails based on difficulty, technical challenge level, historical significance, and the overall beauty and wonder of the trail.
How to get Started
Joining Jeep's Badge of Honor Program is a simple three-step process – not counting the initial step of needing to have a Jeep first. Off-road enthusiasts must first search for the Jeep Badge of Honor app on the app store and download it. Users will be asked to create a profile after the initial login or link the app to one of their social media accounts. Regardless of the login method chosen, the profile will always be connected to the user's email address – be it the one they enter if making a profile from scratch, or the one liked to a social media account.
Once the profile is complete, users will have access to search for nearby trails that will require them to check in on the app once they arrive. A new screen will subsequently pop up on the app congratulating the Jeeper for tackling the trail and earning a digital badge. To obtain a physical badge, Jeepers will have to click on their profile within the app and scroll down until they reach the part that says "View and Request Badges." Clicking that link will automatically take the user to another screen that shows all the badges they're eligible for. Users will be asked to fill out a short order form to confirm their mailing address, and additionally be asked to provide their 17-character Vehicle Identification Number (VIN). After the badge order is submitted, Jeep will send an email confirmation that the user's information was processed successfully and that the hard badge should be on its way soon. Jeepers must allow eight to twelve weeks for delivery.
For the time being Jeep has not designated any trails for the state of Florida, but that doesn't mean that our local Jeepers have to miss out on the fun – we recently showed you four great places to off-road in Florida!
If you've got questions before going off-roading you can check out our handy off-roading advice or reach out to us on Hollywood Chrysler Jeep social media. Remember, we're The Jeep Experts and we'd be happy to help!
Photo Source/Copyright: jeepsies.com