Jeep Cherokee v Dodge Journey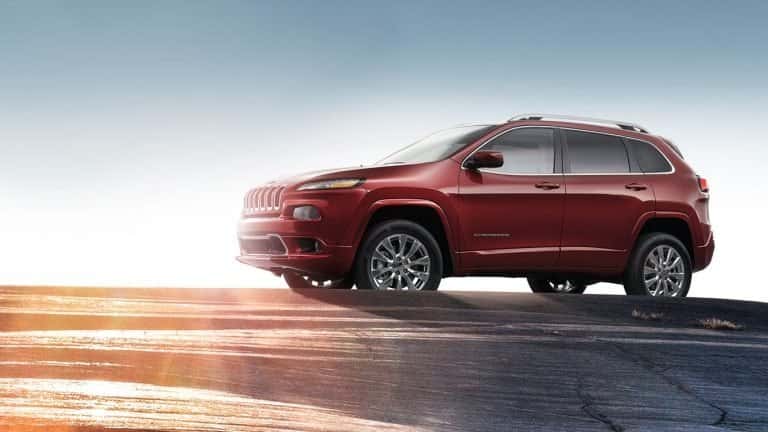 Are you in need of a new, small compact SUV? The 2016 Jeep Cherokee and the 2016 Dodge Journey are two excellent choices and they both have a couple unique features that make each a great buy for different consumers. The Jeep Cherokee was an Editor's Choice Pick by the editors at Car and Driver, but the Dodge Journey is also a good SUV and it is available with seven passenger seating. Here's how they stack up.
Engine and Performance
Both of these vehicles have a standard 4-cylinder engine with the option of an upgraded 6-cylinder engine. The standard engine on the Jeep Cherokee is a 2.4-liter 4-cylinder engine, and the Journey has a 2.4-liter 4-cylinder engine as well. Jeep's engine can produce up to 184 horsepower and 171 lb-ft of torque, and the Journey engine produces 173 horsepower and 166 lb-ft of torque. Though the Jeep Cherokee has more horsepower it is also better on fuel economy. The Cherokee gets 21 mpg in the city and 30 mpg on the highway, and the Journey gets 19 mpg in the city and 25 mpg on the highway.
Technology
Both of these vehicles, like every other vehicle today, are loaded with standard technology features. However, the Jeep Cherokee has more standard tech features. The Jeep Cherokee and Journey both come with display screens, the Jeep Cherokee a 5-inch screen with UConnect 5.0 technology, and the Journey has a 4.3-inch screen. Both vehicles have 6-speaker systems, steering wheel mounted controls and aux outputs. Other than these features, the Jeep Cherokee also offers standard Bluetooth voice commands.
Reviews
If all the specs above haven't persuaded you yet, reviews certainly will.  Consumers are also falling in love with the Jeep Cherokee. Consumers on cars.com give the Cherokee an average score of 4.5 out of 5 stars. Both professional and consumer reviews rate the Cherokee higher than the Journey. Car and Driver appreciates the look, capability, and trim options for the Jeep Cherokee.
Price
These vehicles are relatively close in price. The Cherokee is just a bit pricier due to the added features the Journey lacks. The MSRP for the base model Cherokee is $23,595 and for the Journey it is $21,145.
Looking for a Jeep Cherokee? We have plenty for you to choose from at Hollywood Chrysler Jeep. Check out our Cherokee inventory here, we have over 70 Jeep and Chrysler models available.
Photo source: jeep.com