Jeep and Chrysler Maintenance Without the Hassle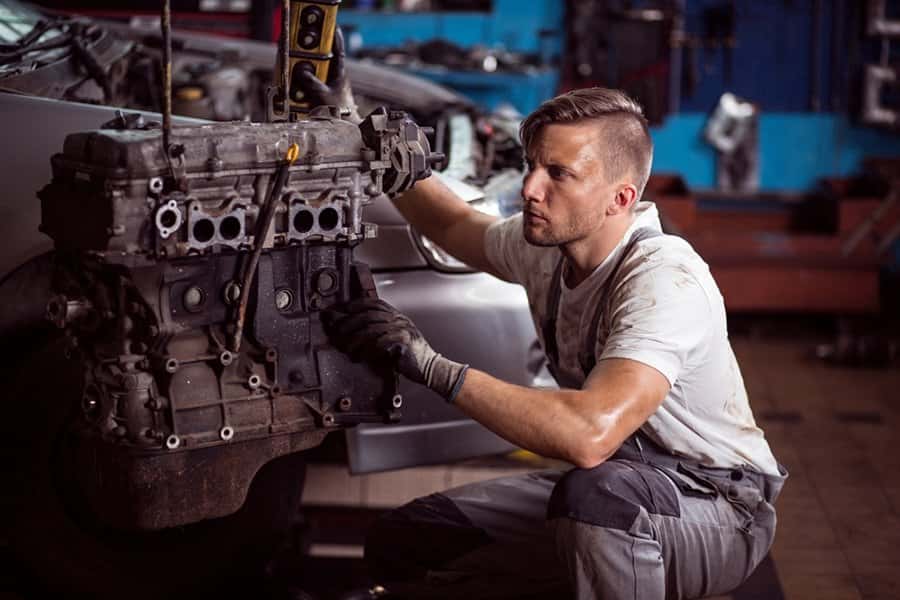 Looking to get your Chrysler or Jeep serviced and don't know where to go? The Hollywood Chrysler Jeep service department is a perfect place for you. Customers who have come to us have left fantastic reviews. You can view some of them here.
The service department is dedicated to providing the best service experience and making sure every car leaves in better mechanical condition than when it arrived. A range of service items can be completed at Hollywood Chrysler Jeep from basic oil changes to transmission fluid flushes and everything in between. Scheduling an appointment is easy, either call or schedule online. Our goal is to provide you with affordable options. Additionally, we frequently run service and maintenance specials that you can find here.
In addition, FCA vehicles are covered by several warranties and there is an optional Mopar protection plan that can be added onto a new car purchase. The standard warranties provided for both Chrysler and Jeep vehicles include a three year or 36,000 mile basic warranty and a five year or 60,000 mile powertrain warranty.
The basic warranty basically covers any problem with factory installed equipment on both inside and outside of a vehicle (typically not the tires or brakes). The powertrain warranty covers car parts related to the engine, transmission or driver train.
In addition to the standard included warranties, buyers can purchase the new Mopar protection plan called, "Complete 360" Plan. This plan covers car repairs and regular maintenance and it is  available for terms of five years or 60,000 miles, or six years and 75000 miles.
The "Complete 360" Plan includes: mechanical coverage for the entire vehicle; covering 5,000-plus components, complete vehicle scheduled and recommended maintenance including parts and services; and complete coverage for all mechanical wear and tear, such as wheel alignments, brakes (including pads and rotors), shocks and struts, wiper blades, belts and hoses, clutch assembly, battery, headlamps/bulbs/fuses and more.
Visit our online appointment scheduler here, or call service our department at 954-342-5080.