Jeep Continues to Pave the Way for a Greener Future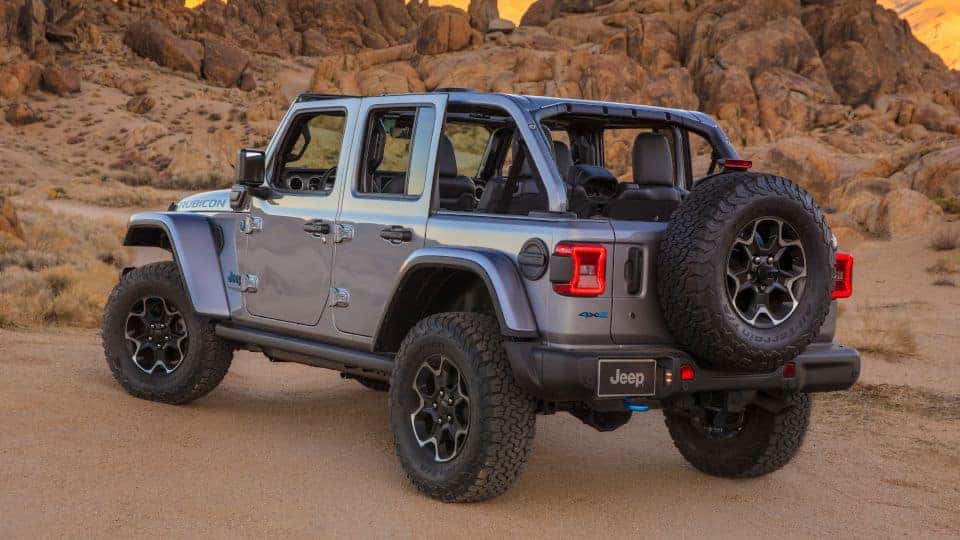 In 2018, Fiat Chrysler Automobiles (FCA), laid out a five-year strategic plan to bring forth electrification across its many brands. At the time, electrification was front and center for the carmaker as it was expanding its brands across the globe, in a hurry to meet looming emissions regulations worldwide. These days, two years after the initial strategic plan was unveiled, Jeep is on track to be one of the fastest automakers to meet the electrification goals proposed — the brand's entire lineup will have hybrid variants by 2022. Depending on the individual markets, Jeep will offer buyers a choice between plug-in hybrids or battery-electric vehicles.
According to Jeep's Global President, Christian Meunier, Jeep should be well on its way to being "the greenest SUV brand in the world." Meunier recently spoke at a Jeep Drive event in New Zealand, where he emphasized that the hybrid Jeep models will be among the "best Jeeps ever," given the innovation and modifications that went into creating them. It's also no coincidence that hybrid Jeep vehicles — housed under the brand's global 4xe initiative — are well on their way to being deemed the most capable and fastest Jeep models to date. 
The first model from Jeep's lineup to arrive stateside with a plug-in hybrid powertrain? The 2021 Jeep Wrangler 4xe, which was recently already named the 2021 Green SUV of the Year by Green Car Journal. FCA invested no less than $160 million at the Toledo North Assembly Plant, where the factory was retooled to produce hybrid plug-ins. Slated for a market launch in December of 2020, the Jeep Wrangler 4xe is coming in hot to change the game. 
Although the Wrangler is the first of the 4xe variants, by 2021 Jeep hopes to release hybrid modifications of the Grand Cherokee, and upcoming Wagoneer and Grand Wagoneer models. If we reference the company's five-year roadmap, there's a total of 10 plug-ins and four all-electric vehicles slated to arrive by the 2022 model year. Jeep is also planning to introduce a suite of Level 3 autonomous technologies along with a reduction of diesel engines slowly disappearing from the brand's lineup — although that last bit remains to be verified as the all-new 3.0-liter EcoDiesel engine was only introduced in 2020.
"Our Jeep 4xe vehicles will be the most efficient, responsible and capable that the brand has ever created. We are committed to make Jeep the greenest SUV brand. The electrification of the Jeep lineup will allow commuters to travel solely on electric power, delivering an efficient and fun on-road experience and offering an ability to enjoy even more Jeep capability off-road in nearly complete silence," said Christian Meunier.
Have lingering questions about Jeep's latest 4xe technology? Reach out to The Jeep Experts here at Hollywood Chrysler Jeep. Whether it be in person by visiting our dealership, or via our Hollywood Chrysler Jeep social media, our devoted Jeep Experts are more than capable of clearing up any doubts you may have. In the meantime, if you're ready to "Go Anywhere. Do Anything." as the Jeep motto implies, check out the Jeep Wrangler and Jeep Gladiator inventory and schedule your test drive at Hollywood Chrysler Jeep today!
Photo Source/Copyright: Jeep.