Jeep Debuts Changes to 2019 Jeep Renegade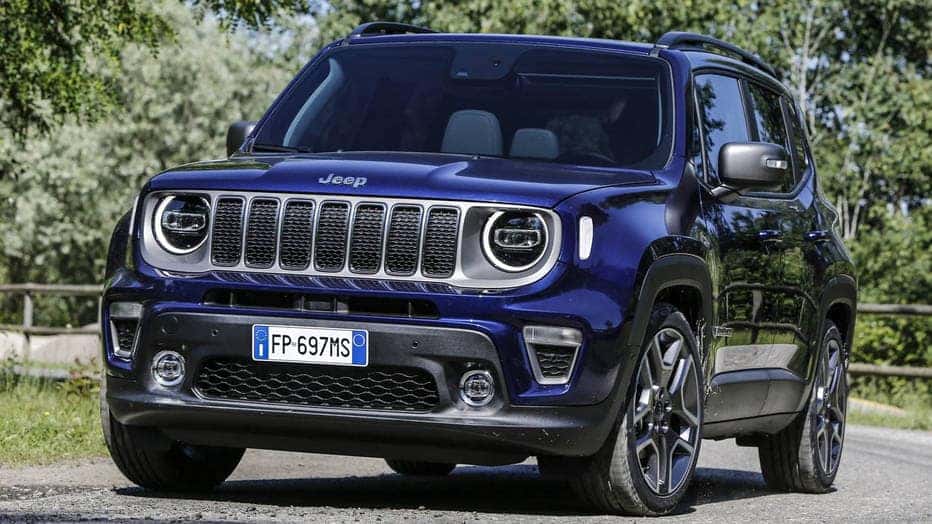 Jeep revealed some changes to future Jeep Renegade models at the Torino Motor Show (also referred to as the Turin Motor Show). The changes will be made to 2019 Jeep Renegade models and they include a tweaked rear end design as well as changes to the engine lineup and a couple other features.
One of the most noticeable changes is the modification of the vehicle's tail lights, which has been one of the Renegade's most unique features since the model's introduction. The new tail light will still have the signature "X" through the taillight, but instead of the "X" being made of all white light (reverse light), the only white light is a square in the center of the "X," but an "X" is still present and visible in red. Pictures released by Jeep also show modified headlights, and it appears that they have cameras in them, but it is hard to know for sure.
In addition to the changes made to the lights, the Renegade will also be available with new engine options, but it's still unclear which markets will receive those new engine options. The 2019 Renegade will be available with three- and four-cylinder engines. The base engine will be a 120-horsepower 1.0-liter engine, and a second engine option will be a 1.3-liter engine that will be available with different modifications that make it possible for the engine to produce 150 horsepower and 180 horsepower.
Jeep has indicated that the brand will reveal more details about the 2019 Jeep Renegade later in June.
About the Jeep Renegade
The Jeep Renegade debuted in 2015, and it was a very new and original model for the Jeep brand. The Renegade was created to offer consumers a compact SUV that was designed for the city as well as off-roading. Like all Jeep models, the Renegade was designed with a seven-slot grille, but that's about the only exterior similarity the Renegade shares with other Jeep models. The Renegade has a modern less rugged appearance than other Jeep models, but designers still managed to make it as versatile and capable as all of the other Jeep models.
The Renegade is available in four trims, including Jeep's signature off-road trim, the Trailhawk trim. The Renegade Trailhawk has an increased ground clearance, tow hooks, skid plates and a more advanced 4×4 system.
All Jeep models, including the Jeep Renegade, are available at Hollywood Chrysler Jeep.
Photo credit: Autoweek.com