Jeep Grand Cherokee & Compass Models Take on the Moose Test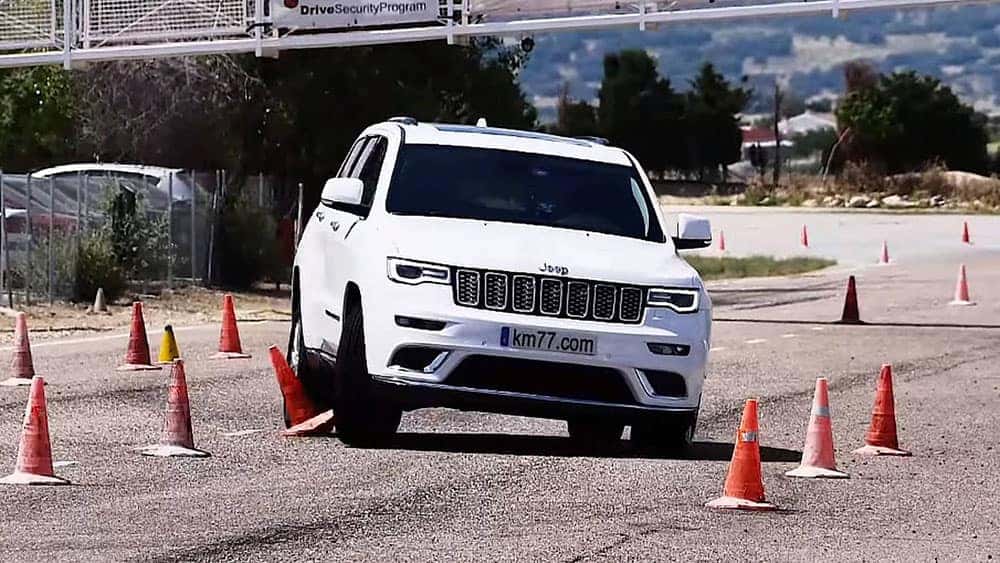 Testing a car is a serious matter – one that often proves to be a long and tedious process. Manufacturers will push a car to its limits so that it may stand up to consumer use even during the most extreme situations – think car accidents and evasive maneuvers for example. Crash testing is probably the most familiar to consumers, but automakers undergo a plethora of testing before being introduced to the market. And once they've made their introduction – well, there are plenty of parties standing by waiting to push these cars even further.
The Swedish motor magazine Teknikens Värld that features reviews and test drives came to prominence in the mid-1990s for their moose test. The magazine gained worldwide attention when the Mercedes-Benz A-Class overturned during a test, causing a public nightmare for the automaker and validating the moose test as a necessary vehicle road safety test.
The moose test recreates an emergency situation to examine how well a vehicle is able to dodge an unexpected obstacle. In this maneuver test, the car has to swerve to the left to avoid an obstacle and return to the right side of the track at high speeds. Cones are set up in an S-shape to simulate the obstacle while testing a car's ability to dodge an obstacle and avoid tipping over or skidding. The driver's reflexes also play a large part in how the maneuver is completed, but automakers have to do their part by equipping the car with technology to help them avoid a crash. This is where electronic stability control comes into play.
Recently, the Jeep® Grand Cherokee and Jeep Compass were put to the test by Spanish auto insurance site KM77. Both SUVs from Jeep are equipped with electronic stability control to keep drivers safely on the road and away from rolling over into nearby ditches. How well did these big SUVs perform in real life? Let's see.
Grand Cherokee
We have to admit that there's no amount of stability control that will manage to make the Grand Cherokee look graceful while completing this maneuver. At 5,300 pounds, the Grand Cherokee is a big and heavy SUV, and the moose test presents a real challenge. Changes of direction were slow during the test and there was a considerable amount of body roll. However, the Jeep Grand Cherokee has been deemed safe and responsive as it reacts cleanly to the driver's input. See the test for yourself below:
Compass
The Compass is significantly smaller and lighter than the Grand Cherokee, thus it passes the moose test with much more ease. There is minimal body roll during this test as the electronic stability control gets to work quickly. The responsive steering wheel also helps the Compass as it contributes to the fast response and overall nimbleness of the vehicle. See the test for yourself below:
While we suggest you leave the vehicle testing up to the professionals, there's no reason why you can't schedule a test drive here at Hollywood Chrysler Jeep. We have plenty of Jeep Grand Cherokee inventory for you to choose from, or if you're in the market for something smaller the new Jeep Compass might be a good option. Our knowledgeable staff will gladly help you with any questions you may have, so come by!
Photo Source/Copyright: Motor1