Jeep Grand Cherokee's Convenience Features and Packages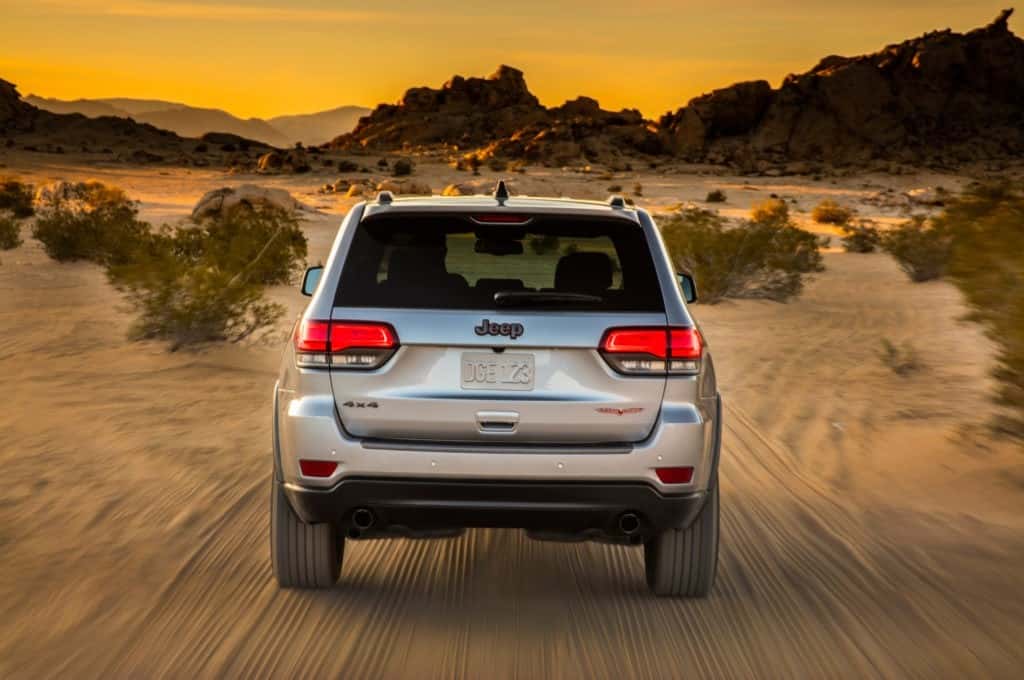 Features in a car can make a world of a difference for a driver and the passengers. While buyers are now blessed with the ability to pick and choose the convenience features of their choice, it has also become more challenging to pick the absolute right one from the seemingly unlimited choices at their fingertips. So, in an effort to make a buyers choices easier, the Jeep Grand Cherokee offers some of the must-have features in packages and this allows each buyer to get the features that are important and not pay for the ones that aren't.
Security and Convenience Group
This may be one of the most essential packages on this list, as the various features help keep the driver and their vehicle protected and comfortable. With the push of a button the power liftgate opens or closes and that's a great help when in lifting and lowering heavy cargo. In regards to safety, the most important feature is the security alarm. The alarm system monitors the doors, liftgate and ignition switch for unauthorized operation. The horn and parking lamps will flash for a period of time to alert the owner of any unauthorized operations.
This feature comes standard on the Jeep Grand Cherokee Altitude 4×4 and optional with the Jeep Grand Cherokee SRT 4×4.
18-inch Wheel and 8.4-inch Radio Group
Listen, we know what buyers look for when it comes to buying cars. They want the sleek, bold and stylish wheels to maximize their off-roading adventures. However, they also want to be highly entertained, and that makes the available top-of-the-line sound system ideal. This group package gives drivers the best of both worlds with the 18-inch satin silver aluminum wheels and all season all terrain tires. The real star of this package is the technology. The 8.4-inch touchscreen is powered by Uconnect and displays information about your music selection and lets drivers control the entertainment and navigation with a simple touch – sounds like heaven.
This feature comes optional with the Jeep Grand Cherokee Laredo E 4×4.
Trailer Tow Group IV
Need a Jeep Grand Cherokee that is a towing beast? The Trailer Tow group is meant for buyers that need to tow. With the Class IV Receiver Hitch, drivers are provided with a maximum towing capacity of 6,200 pounds and peace of mind that their cargo is secured. Should any of the tires go flat, the full-size spare tire will be much appreciated. It features a lightweight construction and design that helps save on weight and/or trunk space. Another great feature is the heavy duty engine cooling system, which is designed to vent some of the engine's heat and keep it performing at its maximum potential.
This package comes standard on the Jeep Grand Cherokee Trailhawk, Overland, and Summit trims and it is optional on the Grand Cherokee  SRT and Limited trims.   
Interested in a Jeep Grand Cherokee? Hollywood Chrysler Jeep has a large selection of Jeep Grand Cherokee trims. We are open 7-days a week and we are conveniently located in Hollywood, Florida, between Fort Lauderdale and Miami. Come test drive a Jeep Grand Cherokee today or browse our inventory online here.