Jeep Launches New Ad Campaign During NFL Games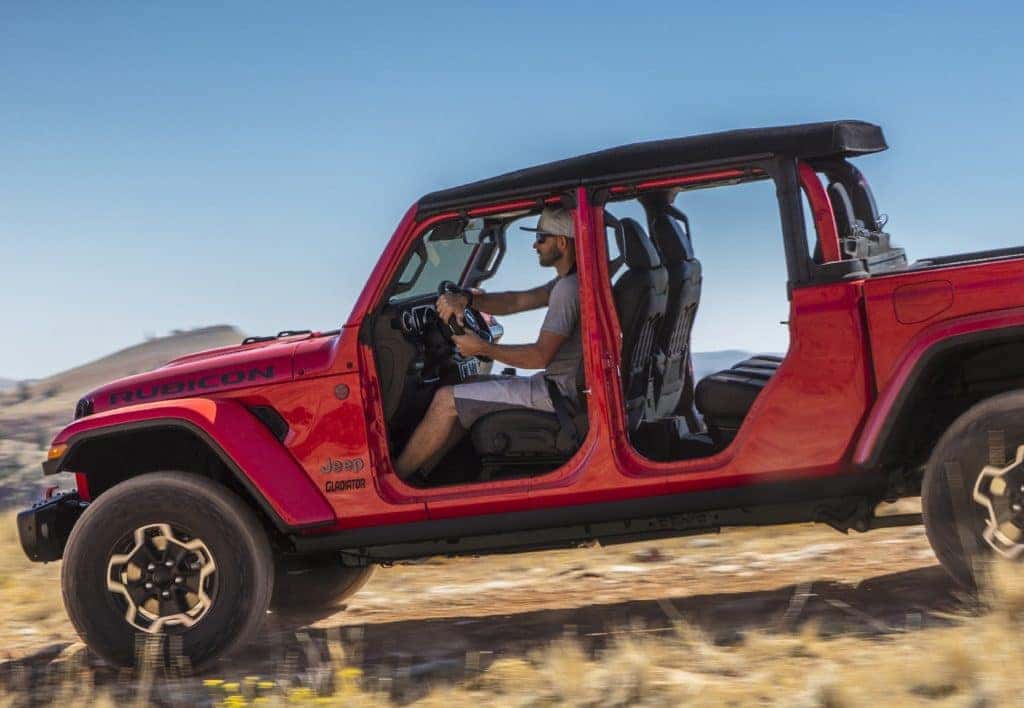 The Jeep brand launched a new 60-second ad for the all-new 2020 Gladiator during the first game of the 2019-2020 NFL season. The ad, called "Seats," is geared towards the "restless" who can't keep still and need to be on the move at all times, just like the roaring all-new Gladiator. "Seats" is currently circulating during professional football games, but can also be viewed on the brand's digital and social media channels, including Facebook, Twitter, Instagram, and Youtube.
"As the name evokes, our all-new Jeep Gladiator is meant for action, to conquer. Whether you choose to go open-air, doors-off, through rock, sand, snow, or the urban jungle, Jeep Gladiator's rugged utility and functionality is not meant for those in the spectator seats. Gladiator is 100% Jeep 4×4 and 100% truck. A game-changer that embodies the truest spirit of freedom — something only found in a Jeep vehicle," said Marissa Hunter, Head of Marketing, FCA North America.
In addition to circulating during football games, the new ad will also enjoy other high-profile placements across television programming. The Jeep Gladiator media plan includes specifically targeted content for outdoor enthusiasts with a high-impact digital media strategy that includes outdoor content such as rafting, snowmobiling, off-roading and more. "Seats" was created by DDB Chicago in partnership with the Jeep brand.
Adding to her previous statements, Marissa Hunter also said the following: "The Jeep Gladiator is more than just a truck. It opens the door to the Gladiator lifestyle, which means we're going to find consumers wherever they're chasing or pursuing their passions, whether it's sports, outdoor adventure, current events and so much more. That means our media plan couldn't be one dimensional either, so beyond sports properties, our television, digital and social strategy is coordinated to fully optimize the dimensionality of consumers who see the Jeep Gladiator as the perfect complement to their active lifestyle."
The 2020 Gladiator is the Jeep brand's first foray into the midsize pickup segment after a lengthy 27-year absence. Although based and inspired by the revamped Wrangler JL model, the Gladiator is its own type of beast with best-in-class towing figures coupled with the brand's iconic off-roading capabilities. A pickup so unique, the 2020 gladiator is the only midsize truck to provide an open-air experience thanks to its removable doors, roof and windshield all while benefiting from Jeep's Command-Trac 4×4 system. Off-road maneuverability, combined with best-in-class towing and payload capacities, and all the goodies that modern technology has to offer make the Gladiator unlike any of its competitors. What other automakers can say that their off-road-ready midsize pickup features a front-facing trail camera? No one but Jeep can stake that claim.
Get to know the 2020 Jeep Gladiator at Hollywood Chrysler Jeep. If you're ready to conquer the path less traveled behind the wheel of a Jeep vehicle, let The Jeep Experts at Hollywood Chrysler Jeep help! Our service department specializes in lifted Jeeps and will be able to help you with any questions you may have. Schedule your test drive today!
Photo Source/Copyright: prnewswire.com